Verstappen was not surprised to lap Hamilton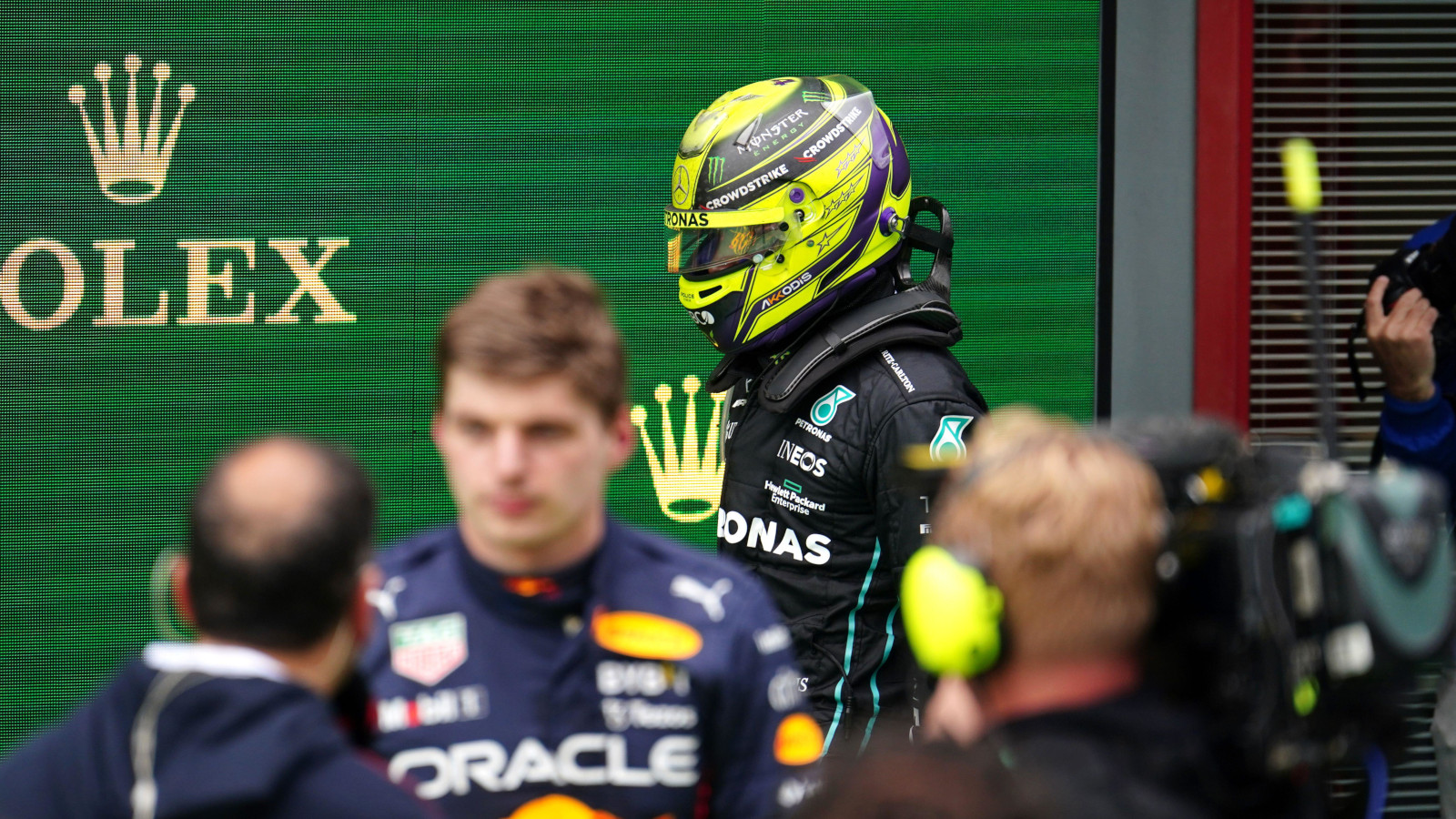 Max Verstappen says it didn't come as a "surprise" that he lapped Lewis Hamilton at Imola as Mercedes "have been slow all year".
Last season Verstappen was passing Hamilton for race wins and World titles, this year his one overtake on the Briton was because of blue flags.
While Verstappen scored maximum points at the Emilia Romagna Grand Prix, winning the sprint qualifying, putting in the fastest lap of the grand prix and winning the race ahead of his team-mate Sergio Perez, Hamilton had a weekend to forget.
The seven-time World Champion lined up 14th on the grid and made up just one position the entire grand prix, so far off the pace that he was lapped by Verstappen.
Asked how that felt, the Dutchman said while it did not come as a surprise, he feels no different about lapping Hamilton than he does any other backmarker.
He said: "I mean, they've been slow all year so it's not really a surprise or I feel happy lapping Lewis compared to anyone else.
"But it is what it is."
As for Hamilton, he was also asked how he felt watching the Red Bull driver go by.
"Probably the worst that it's felt, I mean but it's similar to other races." 😑 #EmiliaRomagnaGP pic.twitter.com/no8XSP7jhl

— Sir Lewis Updates (@LH44updates) April 24, 2022
"This shows how wrong we've got it," he simply said.
Hamilton was one of nine drivers that Verstappen lapped on Sunday, the Red Bull driver putting half the finishers a lap down such was his pace around the Imola circuit.
But passing them wasn't always easy given that while the racing line was dry, going off it meant putting slick tyres on a damp patch. And not all backmarkers gave him the full racing line in which to pass.
"Some of them stayed on the dry line," Verstappen said, "and I had to pass them on the wet patches.
"That wasn't amazing, but it is what it is. I mean, just have to deal with it. But again, it's easy to then go off the track."
Sunday's result at Imola has elevated Verstappen to second in the Drivers' Championship, 27 points behind Charles Leclerc, while Hamilton has fallen to seventh.
The Mercedes driver is 58 points off the pace and says there is "no question" that his chances of fighting for this year's World title are already over.
Russell shines, Hamilton struggles at Imola
George Russell was able to get a good result on Sunday, while Lewis Hamilton continued to struggle with the Mercedes car.