Max Verstappen was 'not too worried' about prospect of last-lap shoot-out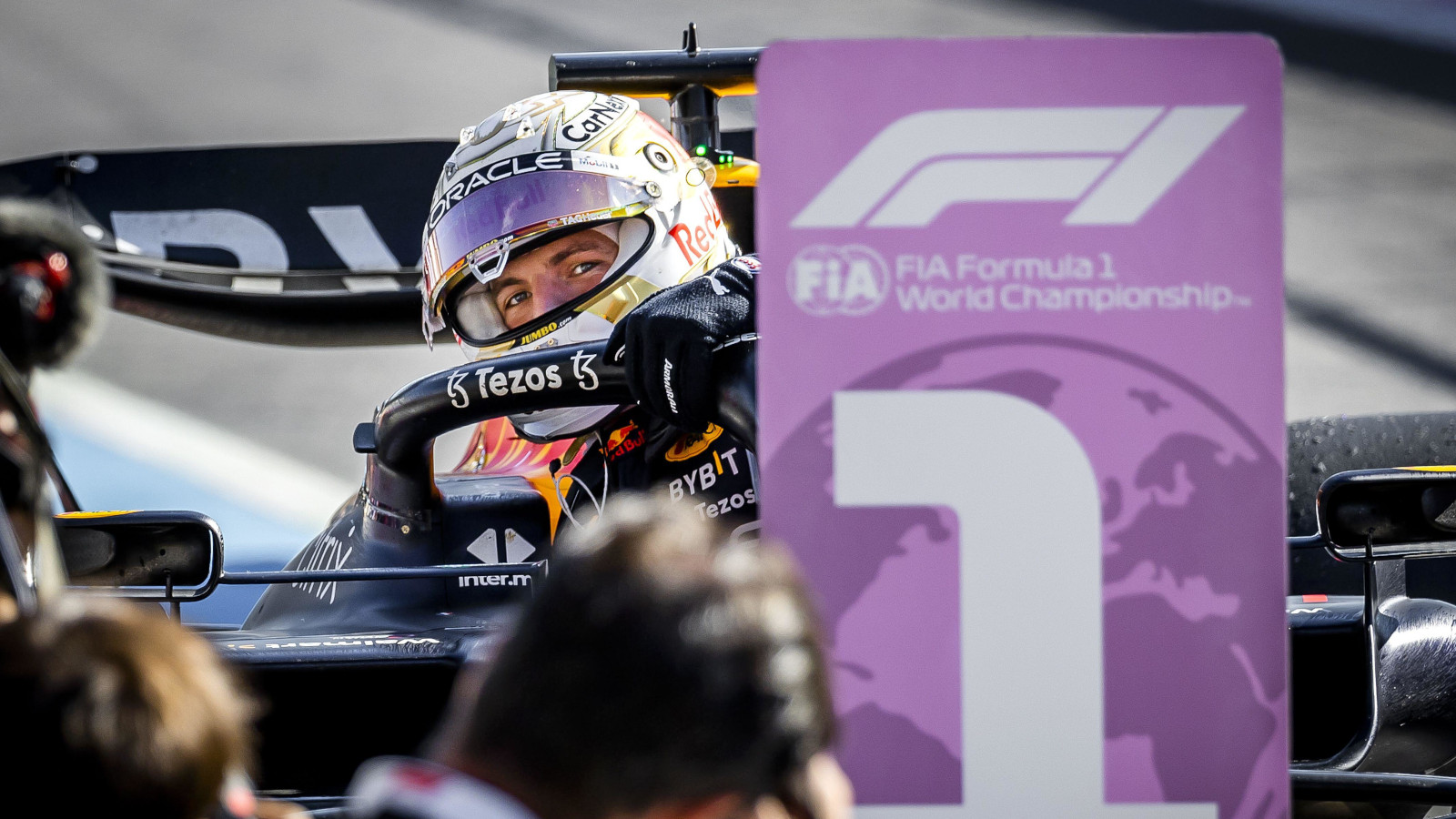 Even if the Italian Grand Prix had restarted for a final lap of action, Max Verstappen felt he had proceedings under control.
Despite starting P7 on the grid, that after a five-place penalty for an Internal Combustion Engine change, Verstappen looked to be well on his way to a fifth victory in succession, comfortably leading Ferrari's Charles Leclerc.
But that situation threatened to change when Daniel Ricciardo brought his McLaren to a stop at the side of the track, triggering the appearance of the Safety Car on Lap 47 of 53.
Verstappen and Leclerc both stopped for soft tyres, a new set for Verstappen, used for Leclerc, with the prospect of a battle to the line looming if the race resumed with a few laps to go.
The race though would conclude behind the Safety Car, Verstappen released across the line to take victory, leaving some feeling robbed of a potential grandstand finish, especially the Tifosi who made their views clear from the grandstands.
But, Verstappen was not sweating any potential restart, feeling he had enough pace in the RB18, especially with a tyre advantage, to hold his own.
Asked post-race if he wished the race had have concluded under green flag conditions, Verstappen replied: "Yeah – but from what I understood, was that the car was stuck in gear and that's why it took so long [to clear].
"Because, of course, when the car's parked there, there is no gap where you can push the car into, compared to some other places. And that's why the crane had to come. And that's why I guess they just run out of time. So, I guess it was very unfortunate.
"Normally, I think everyone wants to finish under green flag. But yeah, unfortunately, we were just short of laps. But I mean, I had a new soft as well, so I was not too worried. I mean, even if it was one lap shootout."
Leclerc was clearly frustrated when Ferrari told him over team radio that the race would not resume. "Come on, it's clear," he vented, referring to the fact that Ricciardo's stricken McLaren had been removed.
The Ferrari driver would reaffirm his disgruntlement.
"Obviously I really wanted for this race to start again," he stated. "But yeah, I mean, from the car, I didn't understand because the last time we passed through, the track was clean.
"So, I really thought that we will restart again. But it didn't happen. So maybe there are things in the background that I didn't know that didn't make the restart possible."
Read more: Mattia Binotto clarifies Ferrari chairman's 'Charles Leclerc is in pole position' comment