'Don't see cap saga affecting Max Verstappen, he seems numb to the politics'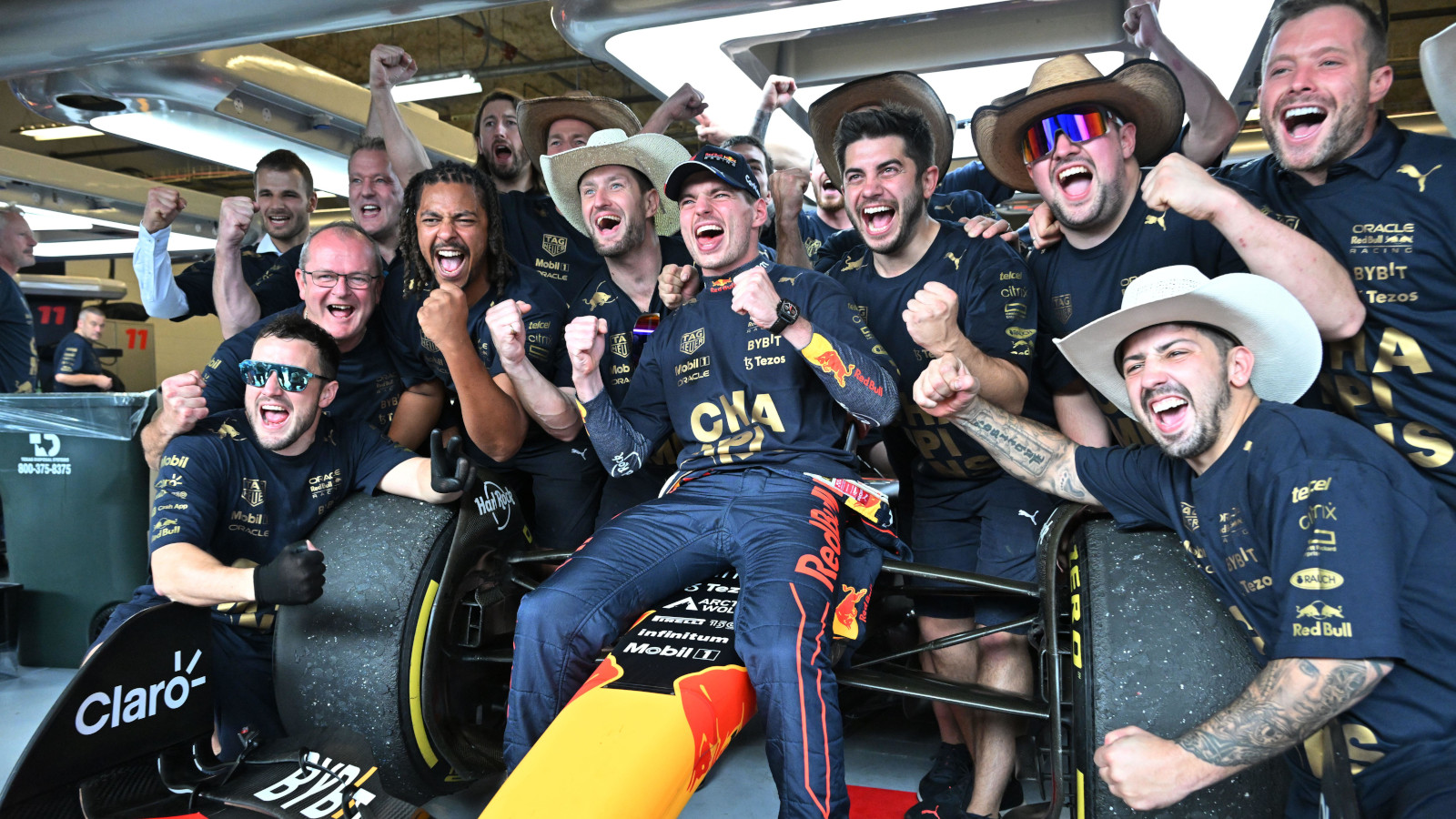 Winning three grands prix in the midst of the Red Bull budget cap scandal, David Coulthard says Max Verstappen is "numb" to Formula 1's politics.
While rival teams have been up in arms about Red Bull's overspend on their way to the 2021 World title, Verstappen has for the most part kept his cool.
He did tell Red Bull's naysayers to "keep your mouths shut" and also called those accusing of them of cheating "hypocrites".
But when asked about Lewis Hamilton's comments that Red Bull brought "four upgrades" last season when Mercedes could no longer afford to update their cars, he refused to be drawn into a war of words.
It's not the first time Verstappen has found himself pulled into controversy not of his own making, the Dutchman winning the 2021 World title after a circumspect call from then FIA race director Michael Masi at the season finale in Abu Dhabi.
Verstappen, Coulthard says, just shrugs it off and goes about his business.
"I think Max is just so focused on what he has to do," the former driver told Channel 4. "He's just numb to the political side.
"Of course, he feels for his team, they're taking a financial hit. He's earning significant money, if he feels really bad he can can help fund the team for that.
"But I think there's always a background noise in Formula One. It doesn't matter whether it's Schumacher era or Hamilton's and some of his amazing victories, there's always going to be a little bit of controversy."
The FIA announced last week Red Bull had signed an Accepted Breach Agreement with regards to a $2.2m overspend last season.
The Milton Keynes squad was not only fined $7m but have also lost 10 per cent of next year's development time.
Asked if he felt the penalty was 'fair', Coulthard replied: "I think if you're one of the competing teams, you're going to say it's not.
"But if we actually look at what that means, seven million when we're operating under a cost cap when, because of a cost gap, there'll be redundancies, people are going to lose their jobs.
"Everyone's scrambling around for money. So that's not an insignificant amount of money that goes to the FIA.
"The 10 per cent reduction is pure development performance. And if you win the Drivers' and the Constructors' Championship you lose the ability to develop your car as much as your competitors.
"Mercedes have suffered from that by being so successful. They will have the chance to come forward with some more development time next year.
"Red Bull clearly are going to have the compound effect of that percentage reduction as well."
This season Red Bull romped to the championship double, Verstappen securing the Drivers' title in Japan before Red Bull added the Constructors' in Austin. The Dutchman has also set a new record for the most wins in a single F1 season, 14.
Read more: 'Red Bull overspend wasn't cheating, teams lying about traction control is'