Max Verstappen issues second driver warning: 'You can't live in a fairytale world'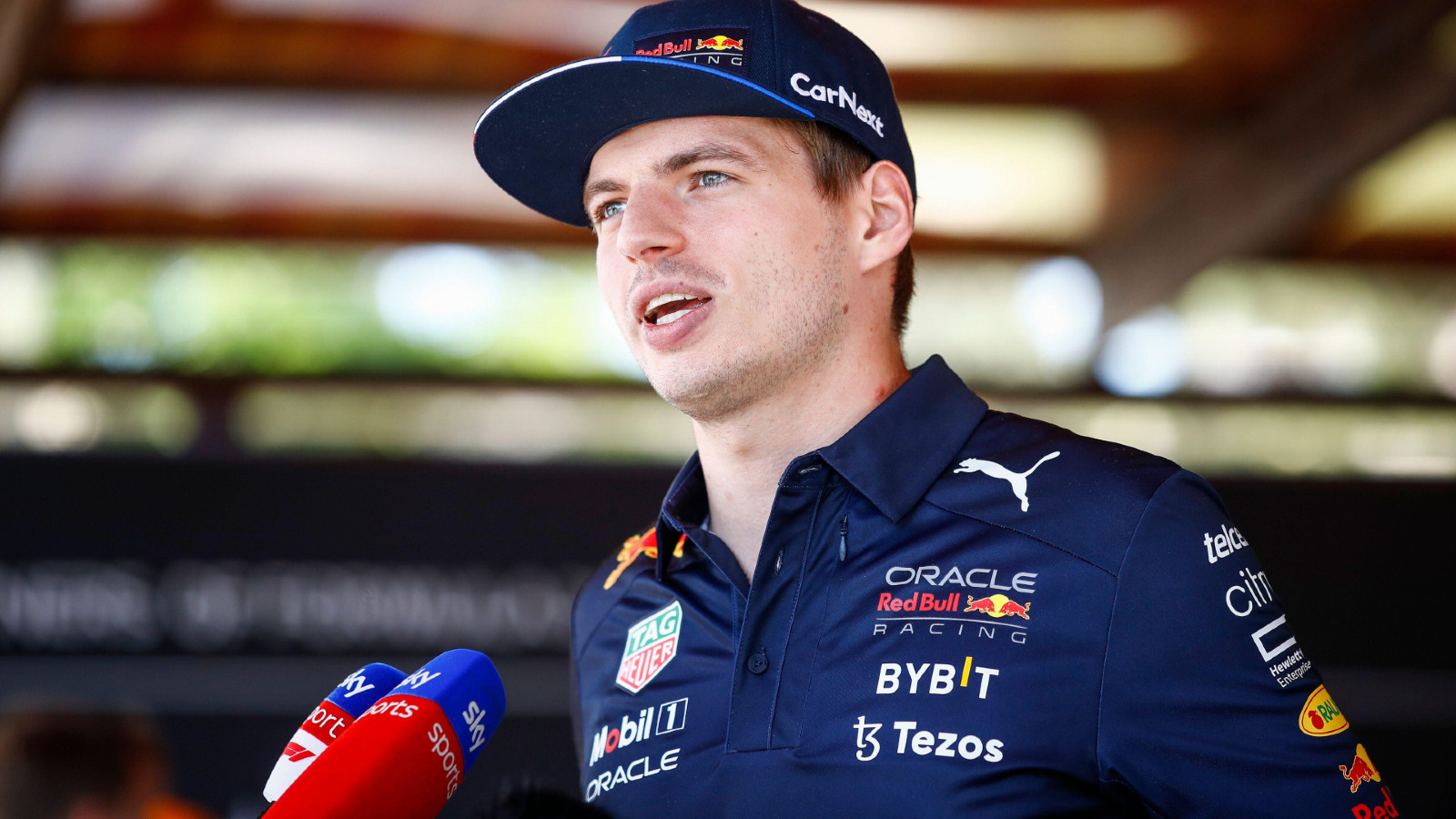 Max Verstappen has stated his belief that second drivers must accept their limitations and highlighted Valtteri Bottas' Mercedes career as an example.
Bottas spent five seasons at the Silver Arrows and while he added 10 race victories to his name during that time, he never really challenged Lewis Hamilton for supremacy in the team.
The smallest points difference between the two came in Bottas' first year when Hamilton was 58 points ahead of him while 2021's 161.5 was the largest margin during their time as team-mates.
Bottas has since moved on to Alfa Romeo where he has become the team's number one driver, while George Russell has taken up the Finn's former spot at Mercedes.
While few teams will rarely say outright who is the number one driver, there are plenty of constructors where it is reasonable to guess who has priority.
One of those teams is Red Bull where Verstappen has remained a constant as team-mates come and go around him. Since 2021, he has had arguably his most competent partner in Sergio Perez but the two did clash on occasion in 2022.
Most notably this occurred during the Sao Paulo Grand Prix where Verstappen refused to give up a place to Perez despite the Mexican having a greater need for the extra points.
Speaking to Viaplay, Verstappen has elaborated on his thoughts when it comes to second drivers and warned that any who do not accept their place will find their careers coming to an early end.
"Every year he starts fresh," Verstappen said of Bottas. "But after a few races you realise it's not going to happen again and you accept your role.
"He still finished on podiums, he won a few races and took pole positions.
"You just have to accept that the driver next to you is just a bit better. That's fine, that can happen.
"It's important that he accepted it. Some drivers can't do that and then it goes completely wrong.
"Then they don't survive for very long. I'm not going to name names, but you have to accept your role. You can't live in a fairytale world."
Is Max Verstappen firing a warning to Sergio Perez?
From defending heroically in Abu Dhabi to regularly sacrificing his own chances, Sergio Perez has appeared to be the perfect team-mate for Verstappen but after his debut season for Red Bull, there have been more signs of tension in 2022.
The first incident came in Spain when Perez was told to move aside for Verstappen, an order that led him to saying the team "need to talk".
A week later and tensions again flared when Perez crashed at Portier in Monaco, preventing Verstappen from setting a final flying lap time.
In the next race, Perez was told to step aside as Verstappen blasted through in Baku.
The team seemed to be harmonious once again until Verstappen refused to yield a position back in Sao Paulo in what was the clearest move for dominance yet.
While the whole world seems agreed that Verstappen is the number one, his comments could be seen as a shot across the bows to the Perez camp especially in regards to the short survival rate of other second drivers.
Daniel Ricciardo's reintroduction is also sure to play an interesting role in 2023 with the Australian making no secret of his desire to return to the track in 2024.
Read more: Nico Rosberg explains his 'isolation' at key point of Mercedes career