Max Verstappen: Nyck de Vries can give AlphaTauri 'exactly what they need'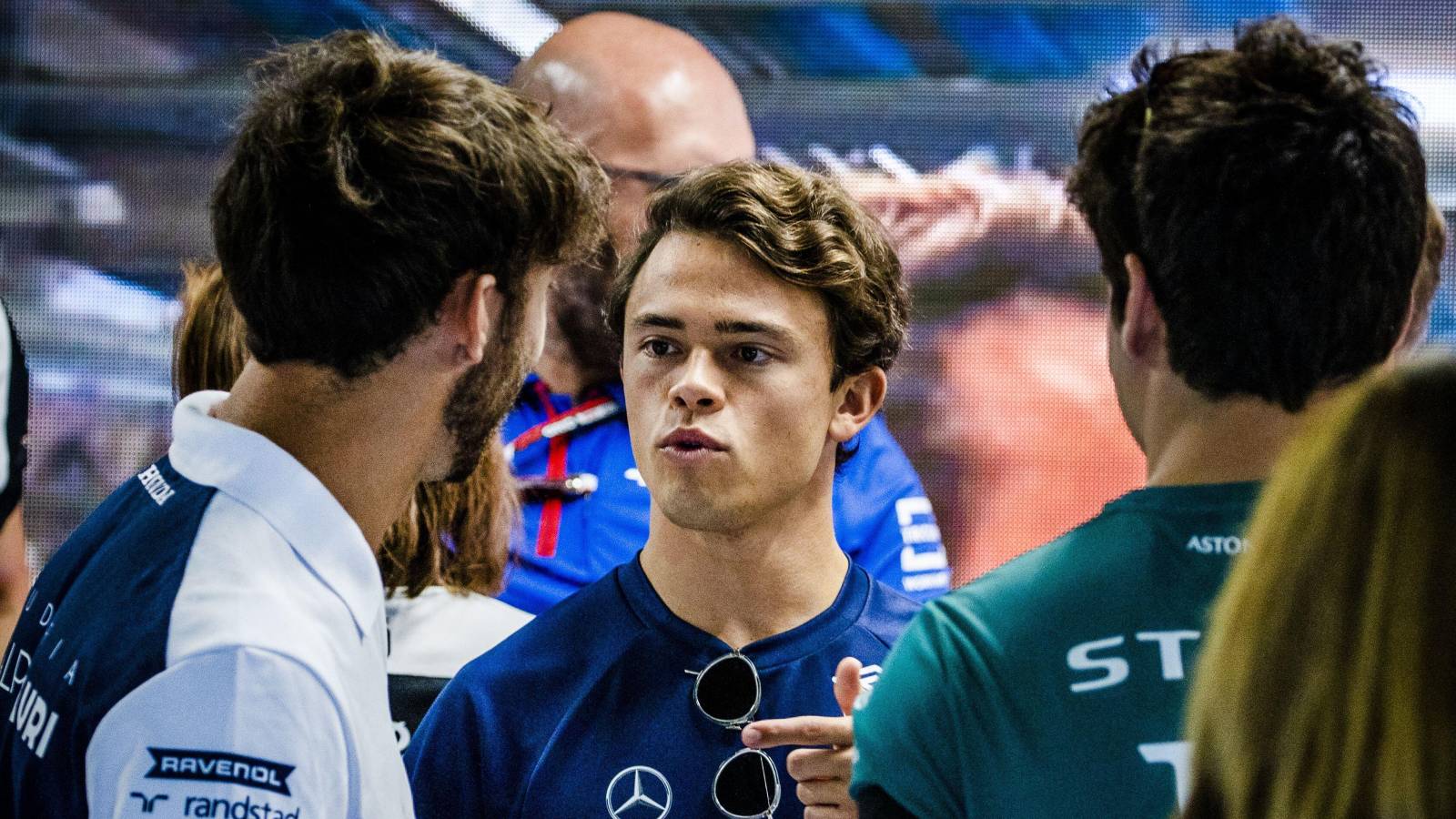 Max Verstappen believes compatriot Nyck de Vries can be "exactly what AlphaTauri needs" in 2023, following the departure of Pierre Gasly.
De Vries has made just the one start in Formula 1, a sterling points-scoring weekend for Williams at Monza last year in place of the unwell Alex Albon, but Verstappen his wide experience in other forms of motorsport will help him acclimatise at Red Bull's sister team for his first full season.
That P9 finish in Italy prompted AlphaTauri to swoop for his services after Gasly was allowed to take Fernando Alonso's vacated seat at Alpine, with the Dutchman set to turn 28 in early February.
So while he is not Formula 1's youngest ever rookie, Red Bull motorsport advisor Helmut Marko said back in October that he feels De Vries should step into Gasly's role as team leader at AlphaTauri next season, alongside Yuki Tsunoda.
Verstappen gets Marko's reasoning behind that view, but he added that his talent and feel for a car will be crucial in helping AlphaTauri climb back up the standings again in 2023.
"In a way, I do understand that," Max Verstappen told the Dutch edition of Motorsport.com about Marko's positioning of De Vries as a possible team leader.
"Nyck is a bit older anyway and has gained a lot of experience in other championships.
"Nyck might have to get used to Formula 1 a bit in the beginning, as everyone has of course, but he knows perfectly how to handle a race car.
"Nyck I think also feels the car pretty well and that is exactly what AlphaTauri needs. They lose Pierre there, of course, and because of that they need someone with experience in general again. Someone who can get in the car and hopefully soon lead them in the right direction."
PlanetF1.com recommends
Is Fernando Alonso about to turn Aston Martin from nice losers into ugly winners?
Christian Horner lifts the lid on why F1 teams are giving Andretti the cold shoulder
Race of Champions: Sebastian Vettel's jump start costs Mick Schumacher for Team Germany
De Vries comes into Formula 1 as a Formula 2 and Formula E champion, as well as holding two World Karting titles from his youth among his other junior series achievements.
Along with his role as Mercedes reserve driver, which saw him take on some third driver duties with customer teams McLaren, Aston Martin and Williams last season, he was already well-placed within the Formula 1 paddock, but his substitute performance at Monza was what helped seal his place on the grid full-time this year.
Verstappen praised Marko for backing his countryman in this way, believing it is a hallmark of Red Bull that they put their faith in talent when they show it on track.
"Of course, I knew a while before the announcement in Japan that the news was coming. It is of course a wonderful opportunity for him," the two-time World Champion said.
"He has worked for this for a very long time and then it's only nice that the opportunity has come along now.
"After Monza, I think there was no discussion at all. And I also have to say: Helmut is the kind of man who just puts you in the car if he likes something, whereas other teams are often more cautious. But that is also the great thing about Red Bull. Anyway, I know Nyck very well, so this is only nice."