Max Verstappen doesn't expect much overtaking at 'too quick' Turn 9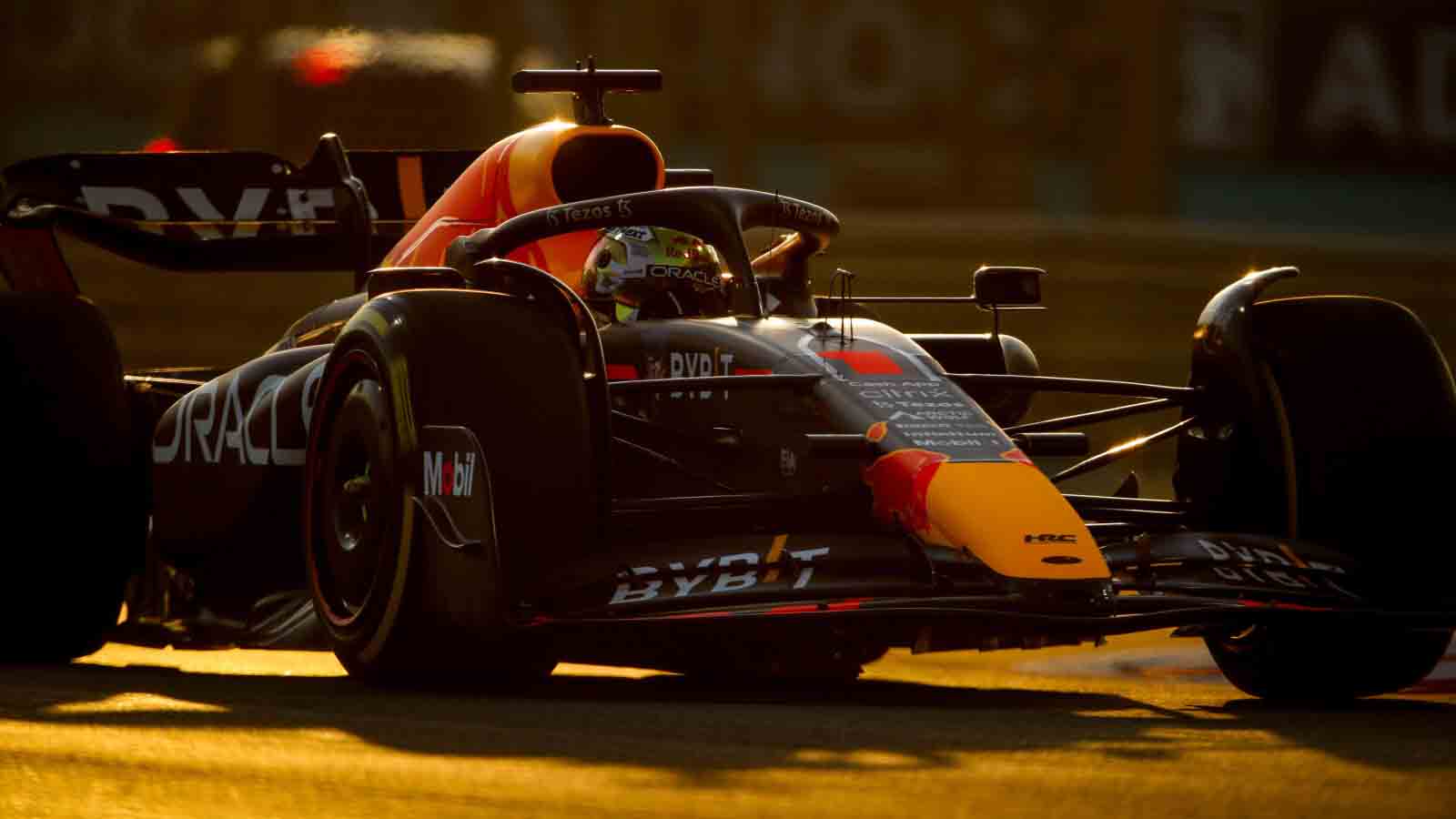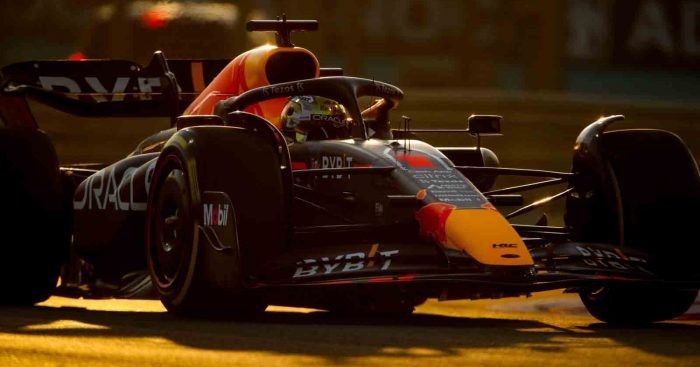 Max Verstappen doesn't believes the changes made to Turn 9 at the Yas Marina circuit will improve overtaking this season, saying it's "too quick" unless you're already side-by-side into the banking.
Last year a few changes were made to the Yas Marina circuit with the revamped Turn 9 billed as the signature.
Redesigned to be a wider and faster corner, it included a 5 per cent positive camber to make it a banked corner.
It was hoped that the new corner would encourage overtaking but Verstappen says it's actually "too quick" for that.
The Red Bull driver will start Sunday's season finale in Abu Dhabi from pole position, lining up on the grid ahead of his team-mate Sergio Perez and Charles Leclerc.
The latter two are locked in a battle for second place in the standings, one in which Red Bull are hoping Verstappen to help play king maker if it comes down to it.
That means the potential for Perez for pass his team-mate, but don't expect that to happen at Turn 9.
"Turn Nine I think is a little bit too quick," said the reigning World Champion. "You only can really fight if you are like side-by-side but even then the car on the inside with the banking, it's tough.
"I like the quick corner because that's more fun in a Formula 1 car but I think actually to have a proper braking zone and possibly like just a hairpin, I think that would have been better for racing, but at least Turn Five I think is an improvement."
As for Perez, he's expecting an interesting race, both in terms of fighting Ferrari and what Verstappen can do to help.
Last time out in Sao Paulo the Dutchman refused to help, sparking controversy.
Perez said: "I think it's going to be a very interesting one, you know, given how strong Ferrari will be, Mercedes, you know.
"With Max it will be an interesting one."
"It's quite exciting," he added. "It's great to be playing for something in the final race. So it is good."
But while Verstappen is expected to help Perez, Leclerc can lean on his team-mate Carlos Sainz if it comes to it.
The Spaniard is lining up P4 on the Yas Marina grid ahead of the Mercedes team-mates.
"I'm sure we can work together to with Carlos," said Leclerc, "I have no doubt on that.
"And we'll try to maximise the team result. We know Red Bull is a bit stronger on the Sunday so it's going to be tricky, but we are going to give it all and hopefully we can get that second place in the Drivers' and Constructors' Championships."
Read more: Winners and Losers from Abu Dhabi GP qualifying: Mercedes take a backward step