Max won't pay attention to lap times until 'Q3 in Bahrain'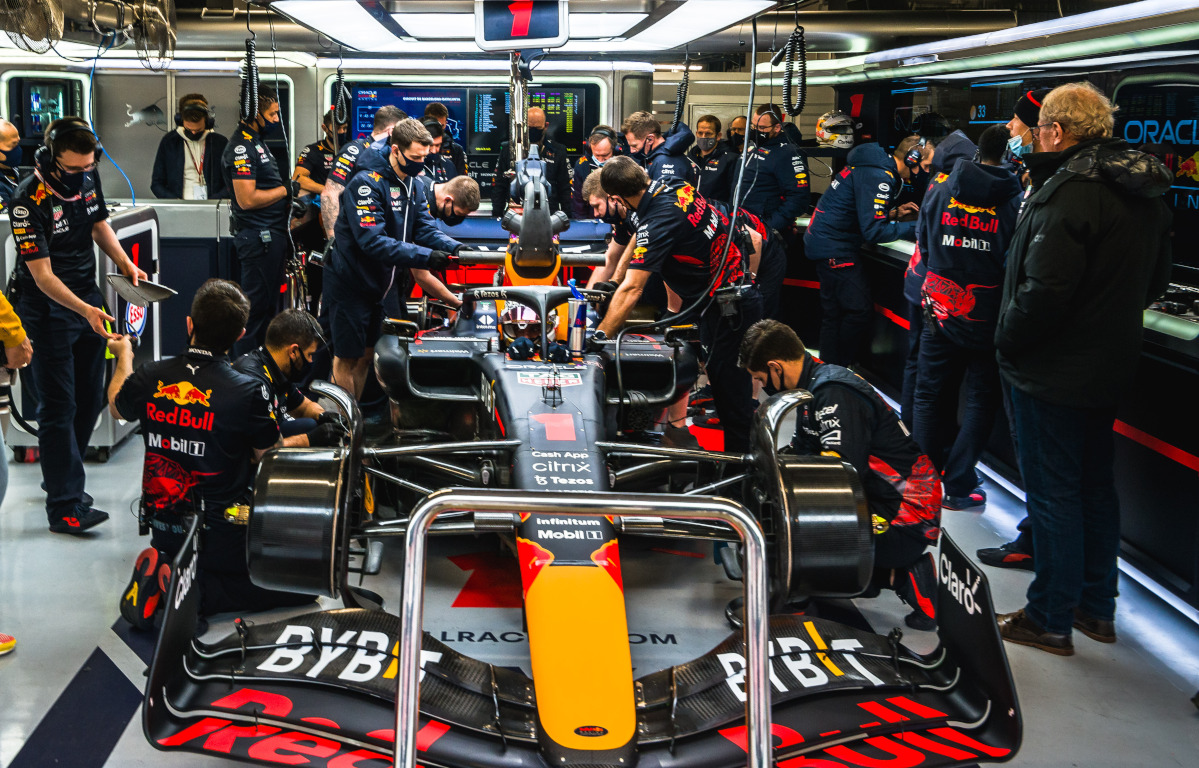 Despite Red Bull's move up the order on the final day of the Spanish pre-season test, Max Verstappen says lap times don't matter until "Q3 in Bahrain".
As Formula 1 embraced a new era of ground effect aerodynamic cars, it was Ferrari and McLaren who impressed on the opening two days of pre-season testing.
That was until Mercedes and Red Bull seemingly went for a few performance runs on the final day at the Circuit de Catalunya.
Mercedes topped the overall timesheets with Lewis Hamilton ahead of George Russell, taking the 1-2, while Sergio Perez was third quickest ahead of Lando Norris and Charles Leclerc.
Verstappen insists that at this early stage in the pre-season the times really don't reveal anything.
Asked who he felt was on top after Spain, he told the official F1 website: "I don't know. I don't really pay attention to the lap times, we'll see in Q3 in Bahrain."
Putting in the morning miles 👋 @Max33Verstappen 🚦 pic.twitter.com/NU7TX95kg7

— Oracle Red Bull Racing (@redbullracing) February 25, 2022
Red Bull's RB18 caught the attention on the opening day of testing as the team unveiled an extreme sidepod design with a striking undercut as well as a narrow inlet, a concept that is very different to anyone else's.
Red Bull have also gone with a pull-rod suspension, which in itself is unusual as teams normally adopt a push-rod front suspension. The rear is a push-rod, same suspension layout as McLaren.
So far Verstappen is enjoying the experience.
"It is difficult to rate but what was positive is that the car was running smooth," he said.
"I'm happy with the balance, but I mean Bahrain will be completely different and heading into race one the cars will be completely different as well.
"So for me I just focus on doing a lot of laps and try to nail down every aspect of the car.
"Everything was working well, the car felt good so just continued from what I did on Day One.
"I think that was the most important objective for Barcelona."
He added: "The car runs really well.
"Of course the weight is a bit up but I really enjoy driving this car, it has a nice stable balance and it looks cool as well so that is always nice to jump into."
Formula 1's objective with the new rules was to create cars that give off a clean wake, allowing for the car behind to following more easily.
But while many of the drivers have said that is the case, George Russell and Lando Norris are saying overtaking is actually harder.
Asked for his thoughts, Verstappen said: "I followed a little bit more and I do think the following improved, but let's wait and see until race one because you will see everyone on the same tyres, equal fuel.
"But I do think it is a step forward."
PlanetF1 Verdict
Verstappen not paying attention to times until Bahrain
Max Verstappen is choosing to ignore rumours of a competitive pecking order after Barcelona, preferring to wait until qualifying in Bahrain.