Red Bull could lose Max to 'performance clause'
Max Verstappen would be free to leave Red Bull due to a clause in his contract if the team were unable to make him a World Championship contender this year.
That has been revealed by Dr Helmut Marko, Red Bull advisor and head of their driver development programme.
Widely regarded as a potential multiple F1 World Champion, Verstappen has not yet had the car to challenge Sir Lewis Hamilton for the title over the course of a full season.
The Dutchman, who made his debut for Toro Rosso aged 17, has won 10 grands prix including his debut for Red Bull in 2016 and the obvious next step for him is to compete for the drivers' Championship.
But as he prepares to enter his seventh Formula 1 campaign, the years are ticking by without Red Bull being able to seriously throw down the gauntlet to Mercedes – and Marko has admitted that is a situation which cannot go on indefinitely from Verstappen's perspective.
The 23-year-old has been linked with a move to Mercedes, perhaps even as early as 2022 with the World Champions potentially taking a 'clean slate' approach to their driver line-up for that season with Hamilton and Valtteri Bottas not currently contracted beyond this year.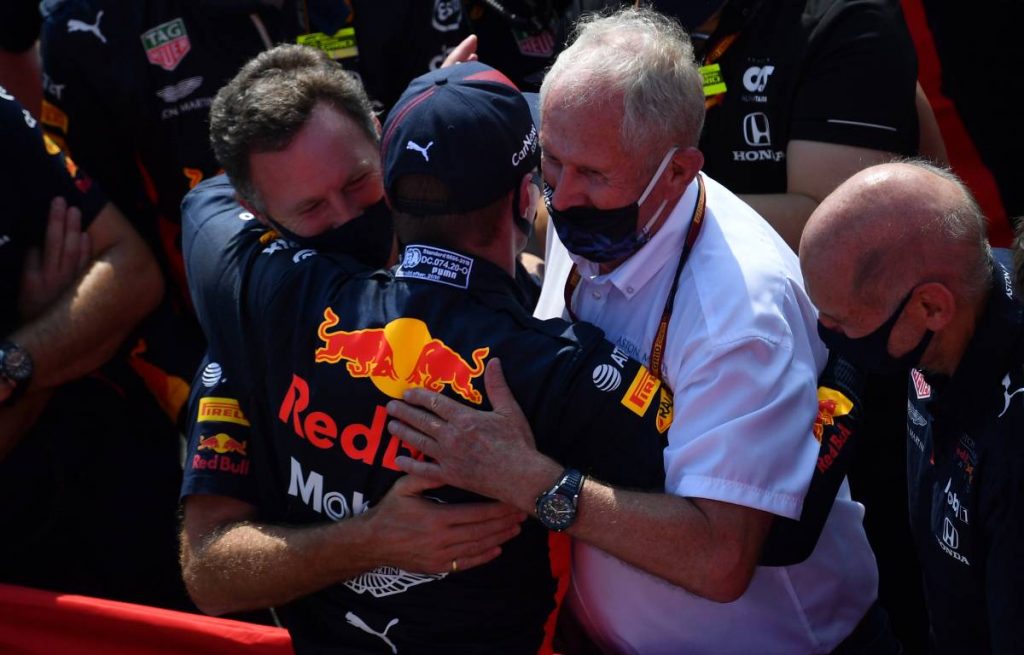 Sign up to the official Formula 1 store and save 10% on your first order!
F1 Insider report Verstappen has a "performance clause" in his Red Bull contract, which runs until 2023, that states the team have to provide him with a car "this season with which he can become World Champion by his own means" – in other words, a genuine contender for the title.
Marko said: "Yes, there is a performance clause. I don't want to go into details, but it more or less says that Max can compete for race wins and the World Championship on his own merits. If he can do that, his contract is extended. If not, he would be free."
The grey area is the "on his own merits" part. F1 Insider claim the Red Bull must be capable of getting within around 0.3sec per lap of the fastest car.
But that means improvement in 2021 would be necessary because with only two wins last year, the Red Bull was generally around 0.5sec per lap down on Hamilton's Mercedes on average.
Marko believes the required progress will be forthcoming and added: "That's our goal and I believe in it, not only because of Max but because it's in our DNA that we want to win. We are on track and I think we can fulfil the clause."
Follow us on Twitter @Planet_F1 and like our Facebook page