Verstappen: Gasly's Red Bull tactics didn't work
Pierre Gasly's desire to "adjust" everything to suit Red Bull rather than sit back and learn is what cost him his race seat, says Max Verstappen.
Gasly stepped up to Red Bull's senior team at the start of the 2019 championship, called up a year earlier than team boss Christian Horner had wanted after Daniel Ricciardo's shock departure.
12 races into his season, though, he was dropped back to Toro Rosso, now racing as AlphaTauri, after failing to match Verstappen's results.
He was replaced by Alex Albon, who after a year and a half, has suffered the same fate.
But while Albon has been dropped to a reserve driver role, Gasly was at least put in the Toro Rosso where he shone.
He bagged his first-ever F1 podium at the 2019 Brazilian Grand Prix and followed that up with a maiden race win at this year's Italian Grand Prix.
His success with the junior team begs the question where did it all go wrong for Gasly at Red Bull.
His former team-mate Verstappen believes he has the answer.
"It was true that Pierre wanted to adjust to everything with us immediately instead of first taking the time to learn everything," Racingnews365 quotes him as having told Ziggo Sport.
"That tactic just didn't work.
"As a result, many things went wrong and the pressure on his shoulders was also very great.
"The fact that he crashed during the winter tests did not make it any easier."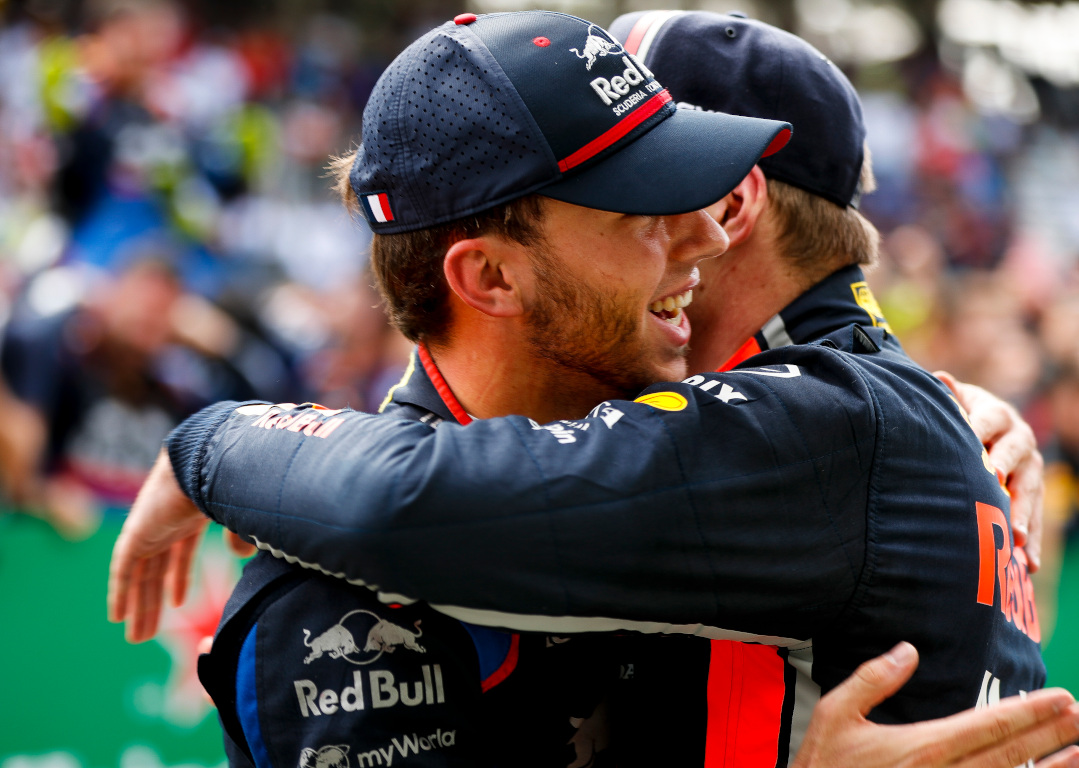 Sign up to the official Formula 1 store and save 10% on your first order!
Verstappen has been impressed with how Gasly has fought back instead of wallowing in the misery of losing a top race seat.
"That was great for him," he said. "Many others can learn a bit from the way he managed to recover."
Despite Gasly's performances in 2020, Red Bull decided to keep him at the junior team forcing them to look outside the Red Bull programme when Albon failed to shine.
The team has signed Sergio Perez with Verstappen determined to get the better of his new team-mate as he asserts his dominance.
He is, however, hoping that his battles with Perez can help Red Bull close the gap on Mercedes.
"The goal is to get him too, I want to be in front of him," Verstappen said.
"That is that we compete more often, as was the case with Ricciardo."
Follow us on Twitter @Planet_F1 and like our Facebook page.