Max Verstappen reveals the moment he thought the 2022 title would be his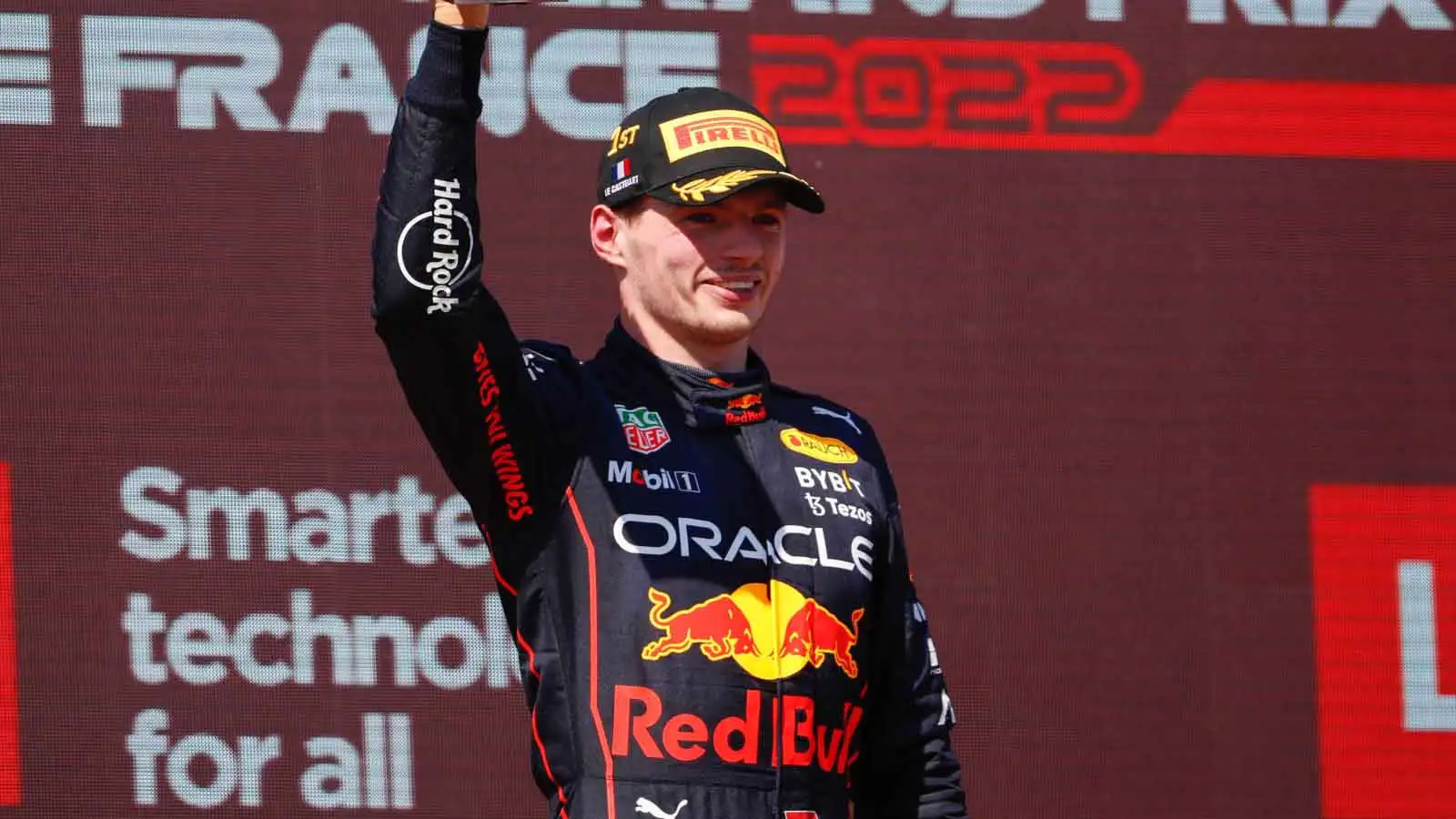 Max Verstappen believes winning the French Grand Prix was the moment he gained a lead big enough to win his second World Championship.
Verstappen had gone into that weekend 38 points clear at the top of the Drivers' Championship, but a couple of poor results for him could have seen Charles Leclerc right back in the fight if the Red Bull driver had hit reliability issues.
But while the Ferrari driver led the race at Paul Ricard in July, an unforced error saw him helplessly hit the barriers and exit the grand prix with a loud shout of frustration in the knowledge his championship challenge was likely over.
Verstappen then took full advantage by winning the race comfortably, opening up a 63-point cushion at the top of the standings which he has only increased as the season has progressed.
Such has been his dominance at times that he has started from the midfield and made his way up to the front by the end of his first stint – just like an example he pointed out when asked for one of his best moments of the year.
"I think I have to go for the Spa weekend," Verstappen said when asked for his highlight of the season so far.
World Champion 2022!!!

We've been absolutely on it, the whole year. A season where we had a difficult start but kept it cool, bounced back and never let go. pic.twitter.com/lRX9mj1siw

— Max Verstappen (@Max33Verstappen) October 9, 2022
"I think that was just total dominance which, those kinds of weekends, they very rarely happen like that.
"And especially when I went home that night, you start to reflect a bit on the weekend. And you realise that was pretty crazy and pretty special.
"The main low moments were at the beginning of the season with the retirements because even if you have a little bit of a bad race, you always have to score points and retiring is the worst thing that can happen."
Given the turning point that came in France before the summer break, putting Verstappen in the box seat for a second title, he felt gaining such an advantage after Leclerc's retirement was something he could not relinquish for the rest of the year.
"There were a few moments when I thought we have a good chance of winning it," he elaborated.
"But I think the moment when I thought now we are going to win it was I think after Paul Ricard, where the lead increased by quite a bit.
"We had a quite competitive car. I knew it would be quite close in the coming races but I was like 'this is a gap we cannot give away anymore'."
Read more: Sergio Perez: Max Verstappen the difference in a car that hasn't dominated