Max Verstappen was left unsatisfied by Pirelli's explanation of how his tyre blew out at the Azerbaijan Grand Prix at nearly 200mph.
The Red Bull driver was leading the race in Baku until his left-rear tyre failed on the main straight while going at full tilt, in almost identical circumstances to how Lance Stroll went out earlier in the race.
After initially blaming debris for both drivers' tyre issues, an internal investigation from Pirelli claimed that the tyre failures were due to the 'running conditions' of the tyres at the time – which caused a break in the inner sidewall of Stroll and Verstappen's left-rears.
The World Championship leader has previously blamed Pirelli directly for the accidents occurring, calling his crash "life-threatening" after the tyre manufacturer had said before the race that the hard compound tyres would be able to do 40 laps around Baku.
Stroll crashed out after 31 laps on his hards, and Verstappen had completed 33 laps when his tyre blew out.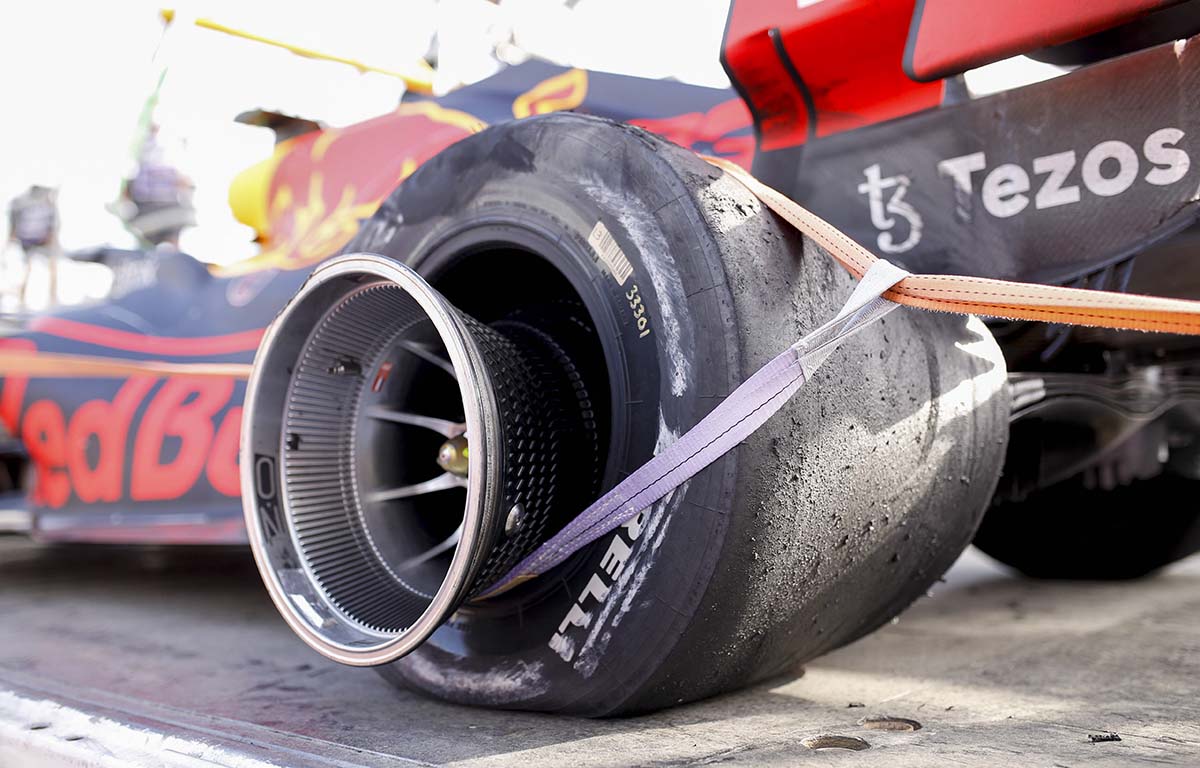 Check out all the latest Max Verstappen merchandise via the official Formula 1 store
"Personally not, because for me it was just a bit vague, what came out," Verstappen said when asked if he was satisfied about Pirelli's report into the incident, ahead of the French Grand Prix.
"The only thing I can say is from our side the team did everything like they should have done, I mean they followed all the guidelines with tyre pressures and stuff, so there was nothing to be found there.
"It would also be nice to just know if it was tyre pressure related… just speak out, I think that would be I think a bit easier to understand than I think the explanation we got so far because the team didn't do anything wrong.
"They explained that they don't have measurement tools during the race but we gave them our tyre pressures and they were within the limits they set.
"If those limits are not correct, there is nothing we can do about it, we just follow what is possible within the rules. If that means we have to go up on pressures we will, everyone will go up on pressures.
"They have to look at themselves and we are here, of course, happy to help with everything but they already went up on pressures from Friday to Saturday so that means that something, maybe it wasn't enough.
"We will go up on pressures and hopefully that is enough."
Follow us on Twitter @Planet_F1, like our Facebook page and join us on Instagram!