Verstappen pleased with 'flying' Red Bull pace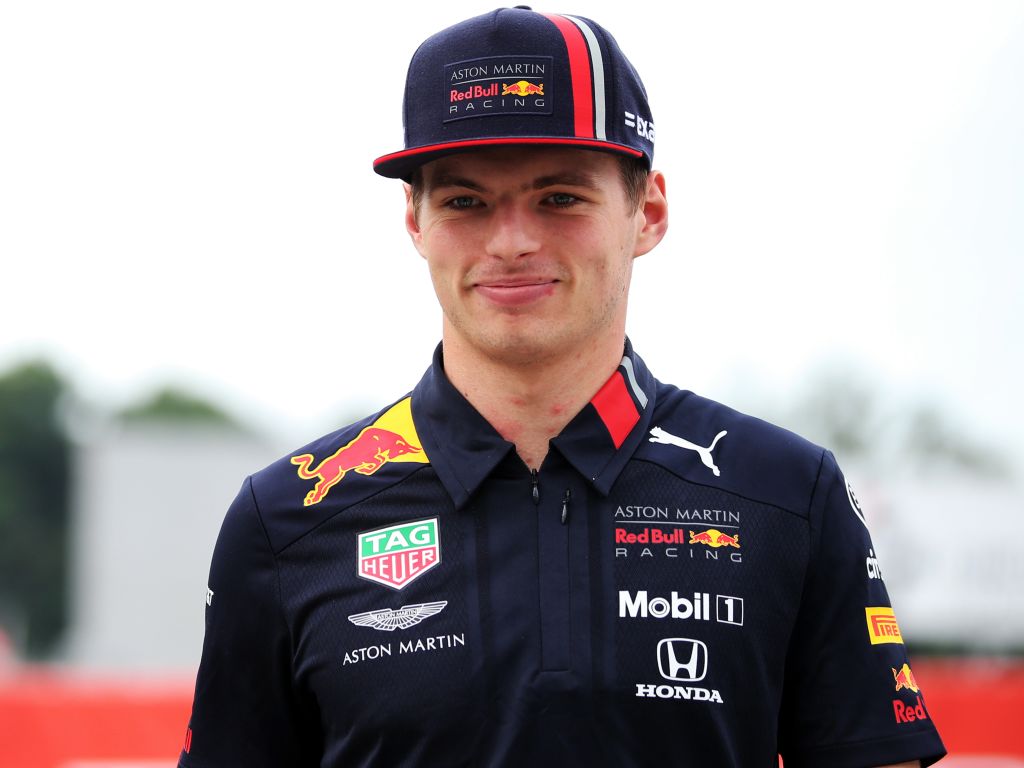 Max Verstappen praised the "flying" pace of his car after he dominated qualifying, topping all three sessions and taking pole.
The Dutchman led Sebastian Vettel by a tenth after the first round of laps to take provisional pole and then went a tenth quicker to secure the second P1 start of his career.
"The car was really good," he said after the race.
"Throughout qualifying, the track temperature was changing a bit so we had to adjust for that.
"But straight away from Q1, the car was just flying and it was actually really enjoyable to drive, so very happy with this pole position."
Despite immediately going fastest in Q3, the Red Bull driver did make a mistake which, as has so often been the case this weekend, was reportedly down to track temperatures.
"I tried a different line, but also the track was a bit warmer," Verstappen added.
"So it gave me a bit more oversteer and then, of course, I went a bit wide. But then the second lap was a bit better so all good."
"We'll of course try to finish it off now."
Alex Albon meanwhile says he's yet to feel fully comfortable with the Interlagos track this weekend. The Thai driver will start P5 tomorrow having qualified P6.
"I'm okay with my lap, but I want to be further up there of course," he said.
"I wanted a bit more than that, but it was ok. After Fp3 things were looking a bit grim, so we turned it around a little bit coming into qualy, just not enough.
"It's just about getting comfortable here. It's quite a tricky track, long corners and low speeds. With these kinds of tracks, it's very sensitive. If you make a mistake in one corner you pay the price in the next four or five."
Follow all the action from the Brazilian Grand Prix with the PlanetF1 live centre