Max a 'bad sportsman' for skipping podium celebration
Walking off the podium without joining Lewis Hamilton in the post-race celebrations, Max Verstappen says without proper champagne it "wasn't fun".
For the third race in succession, Verstappen finished runner-up to Hamilton, P2 at the Saudi Arabian Grand Prix.
It was a testy one at that with the title rivals racing wheel-to-wheel, forcing each other off the track and even colliding.
Verstappen was given two time penalties for his part in all of that – a five-second penalty for gaining an advantage off the track and, after the race, another 10-second penalty for erratic driving.
That penalty related to his lap 37 collision with Hamilton, the Briton having accused the Dutchman of brake-testing him and calling him "f***ing crazy".
The stewards agreed, stating "the sudden braking by the driver of Car 33 was determined by the stewards to be erratic, hence the predominant cause of the collision and hence the standard penalty of 10 seconds for this type of incident is imposed".
The post-race penalty did not change the result, Verstappen holding on to P2.
Stepping up onto the podium to receive his trophy and a bottle of rose water – no champagne in Saudi Arabia – the 24-year-old quickly made his exit.
Speaking to Sky Sports, he said: "Because there was no champagne. It wasn't fun."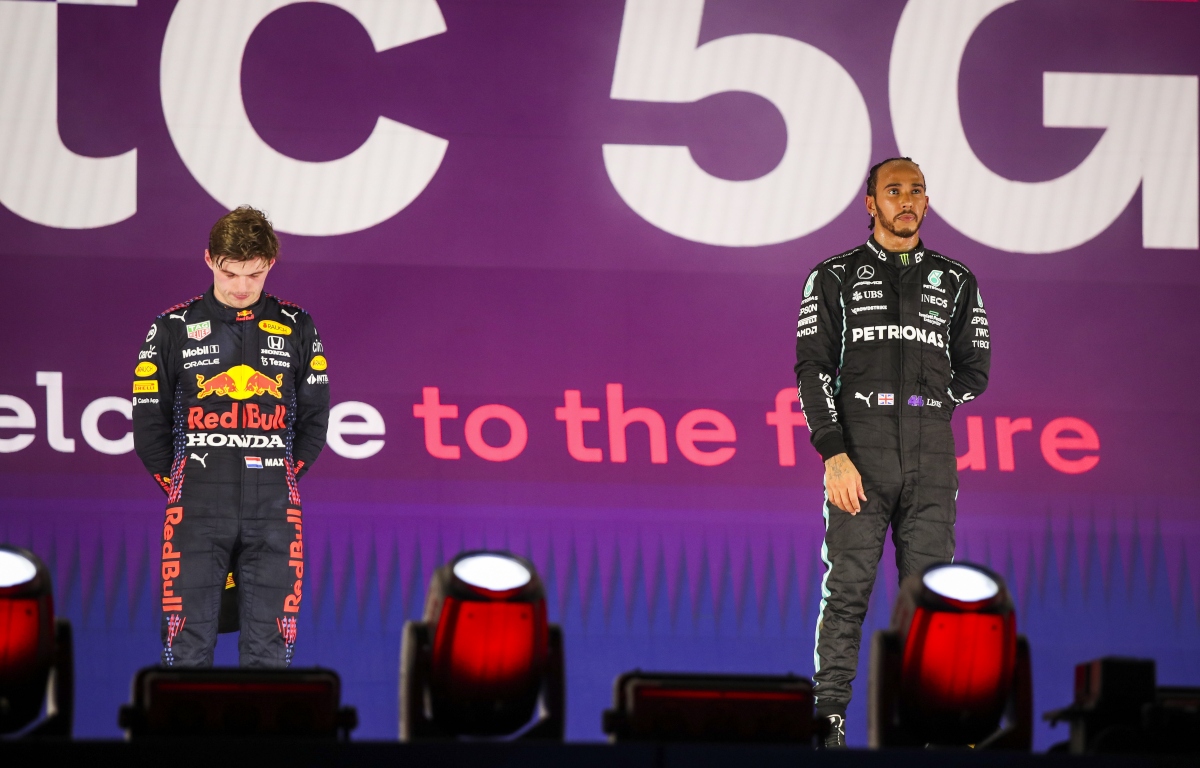 His actions, though, did not go down well with some fans or pundits.
BBC sports commentator Sulaiman Folarin said of it: "Max Verstappen just confirmed he is a bad sportsman.
"He walked off the stage without celebrating as customary. Where are his apologists?"
"Max Verstappen walks off the podium and just underlines the sort of sportsman he is…" said The Sun's Luke Gardener.
However, former driver Martin Brundle was a bit more sympathetic to Verstappen's obvious disappointment.
"He walked off the back," he told Sky F1. "He doesn't want any part of that.
"He clearly feels very aggrieved he had to give the lead back — having offered the lead back, but there was contact."
David Croft added: "Verstappen doesn't want to celebrate on that podium tonight. If the gloves weren't off before, they certainly are now."
Was Verstappen too aggressive?
Max Verstappen was given two penalties at the Saudi Arabian GP. Was he too aggressive?