Mark Webber: Max Verstappen's Mercedes W14 prediction a 'very polite' one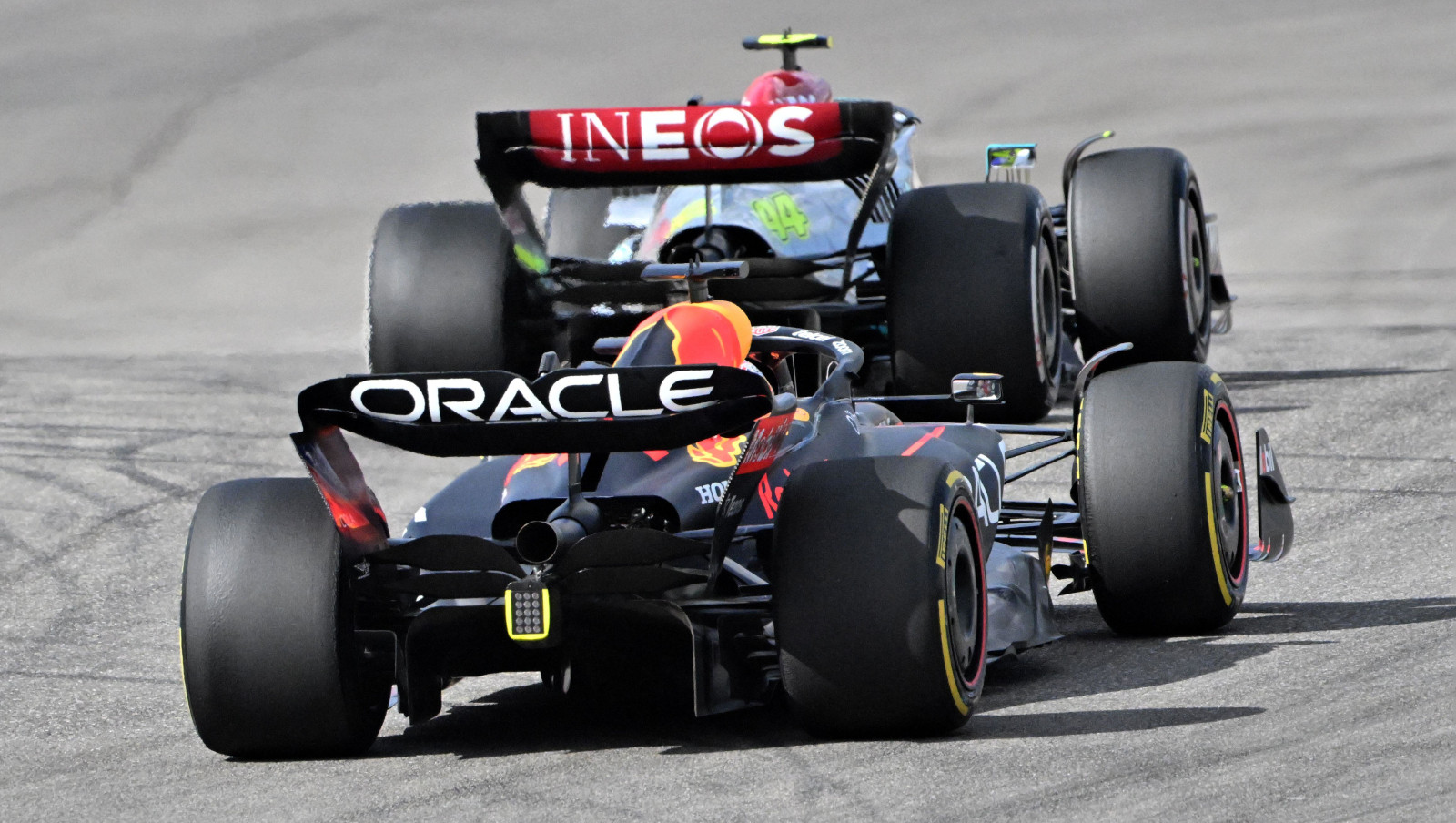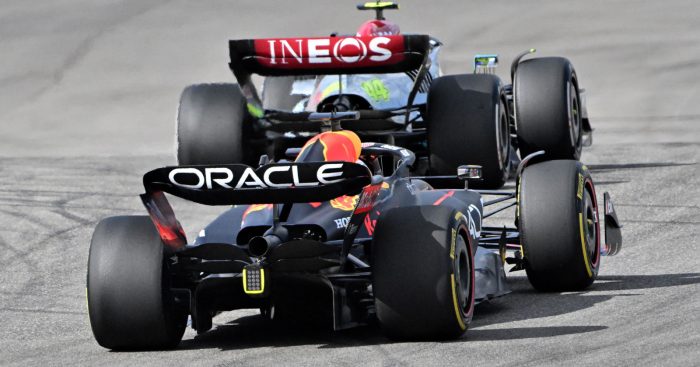 Max Verstappen says he expects Mercedes to bring the fight in a more competitive F1 2023, but he is just being polite, says Mark Webber.
Verstappen was part of one of the most thrilling title battles that Formula 1 has ever seen alongside Lewis Hamilton in 2021, but while Verstappen's Red Bull team continued their form into 2022, the same was not true for Mercedes.
Starting the season off the leading pace of Red Bull and Ferrari as new Technical Regulations came into force, Mercedes were in the same position come the season-ending Abu Dhabi GP, finishing P3 in the Constructors' Championship.
There were season highlights though for Mercedes like their only pole position and win, both courtesy of George Russell in Hungary and Brazil respectively, and after a season where on average Mercedes improved as the rounds passed, the eight-time Constructors' champs are widely expected to return to the title fight in 2023.
Verstappen is also of the opinion that he will face sterner competition in F1 2023, having won 15 of the 22 grands prix in 2022 as he strolled to his second title with a record number of wins for the season.
But, Webber still believes that his former team Red Bull will be leading the way in 2023, and that Verstappen was simply trying to mind his Ps and Qs with rival teams.
"I think that is especially very polite of Max," Webber told Motorsport.com when asked if he agrees that Mercedes and the competition will close in. "I still think Red Bull will again be the most dangerous team at the start of the season.
"They gave a kind of clinic to the others. Once Max got comfortable in the car there was no stopping the rest at all.
"Red Bull as a team quickly got to grips with the reliability problems they had at the beginning of last season. Consistency was the biggest problem for opponents. Red Bull was actually strong on every [tyre] compound at the end, strong on high-downforce circuits and strong on low-downforce circuits.
"They had no real weakness left and Max as an individual I don't think has any weakness at all, so they did give the competition some headaches.
"For Max, it was at times Formula 1 Plus in the past year. Spa was the highlight for me, how he sliced through the field there."
PlanetF1.com recommends
Max Verstappen bracing himself for tougher title fight as he aims for three in a row
Carlos Sainz sees Max Verstappen as beatable in 2023 on one condition
Where does the Red Bull RB18 rank among the most dominant F1 cars in history?
There are though a couple of looming threats to Red Bull continuing their dominant ways. A minor one is the raising of the floor edges which teams must comply with for 2023 to combat porpoising, but the major one is Red Bull's restriction on wind tunnel time.
Red Bull were already set to receive the least of any team as the 2022 Constructors' champions, as dictated by the sliding scale which allows each team more time with progression down the Constructors' standings, but Red Bull have also taken an extra hit.
As part of committing a minor overspend breach in 2021, the Austrian outfit saw their wind tunnel allocation slashed by a further 10%.
This is the type of punishment which will likely impact Red Bull later in the 2023 campaign, but Webber feels the team is strong enough to cushion that blow.
"Nobody knows that at the moment," he said when asked how badly that reduction will sting Red Bull. "But I'm pretty sure they have enough capable and creative people there to keep things running smoothly.
"Furthermore, of course, we also don't know whether Mercedes has really given up on anything in the past year. Giving up is actually not quite the right word, as it's always about learning for the next year. But the main question is how they divided the R&D capabilities and under the budget cap also the money between last year and the upcoming season.
"In that respect, it will again be fascinating to see how the first quarter of this season will go."
Max Verstappen may not need competition, but F1 does
Considering the way that the 2021 season played out, Verstappen could be forgiven for hoping that all the title-fight drama he will experience in his F1 career was used up at once, making seasons like 2022 the norm from this point on.
But, Formula 1 does need Verstappen's prediction of greater challenges to come to end up being true, since the budget cap and new Technical Regulations were designed to bunch the pack up, so that their overtaking-friendly nature could then be put to best use.
It is common for the field to spread out in the first season of such major change, so Formula 1 will be desperate to see a reversal of that trend, starting from the upcoming season.