Verstappen bemoans 'ice'-like grip levels in Portimao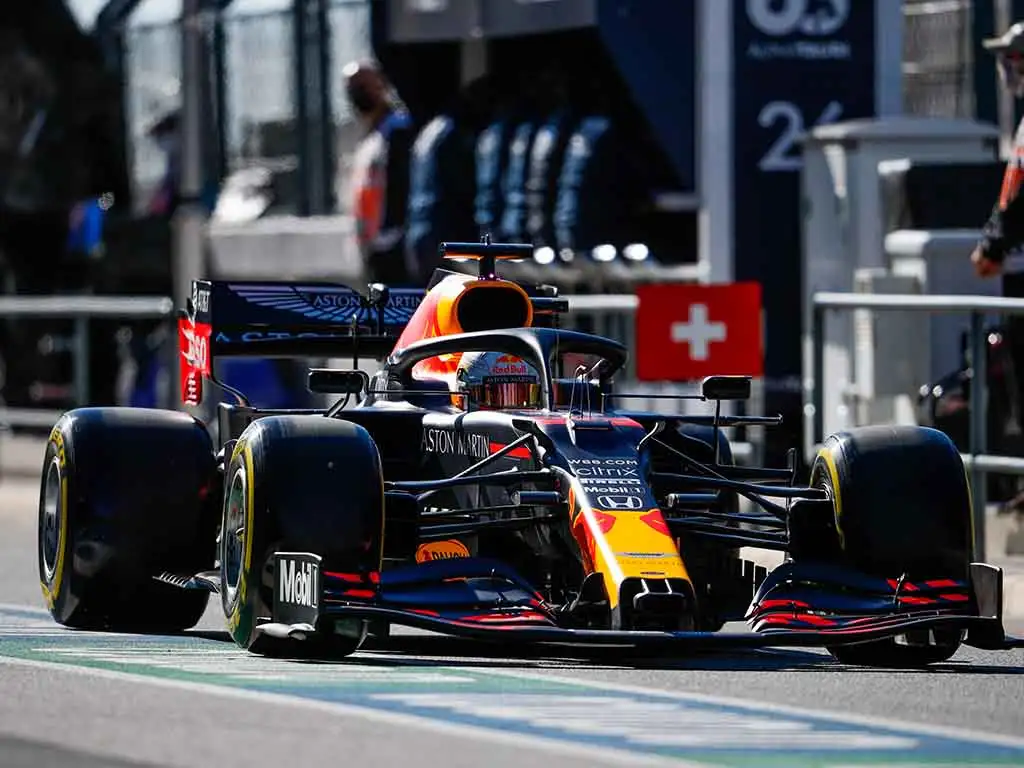 Max Verstappen was left in a confused state after qualifying in Portimao with grip levels being compared to like driving on ice.
The Dutchman was once again the outside contender for pole position heading into qualifying but a peculiar session awaited him after he posted his fastest lap of the afternoon in Q1.
Verstappen had to settle for P3 on the starting grid in end, although he does have the hope of giving the Mercedes duo ahead something to think about as he will start on the soft tyres. Pole sitter Lewis Hamilton and Valtteri Bottas are both on the mediums.
Qualifying result #PortugueseGP 🏁🇵🇹: HAM, BOT, Max P3 💪, LEC, PER, Alex P6 👊, SAI, NOR, GAS, RIC. #F1 pic.twitter.com/P1r97gChxW

— Aston Martin Red Bull Racing (@redbullracing) October 24, 2020
"Already the whole weekend has been really tricky with getting the tyres to work," Verstappen said.
"Besides the tyres, the tarmac is slippery. [There is] just one line you can take.
"Overall, still good of course to be third, but a bit confusing throughout qualifying. I did my fastest lap time in Q1, and after that I couldn't replicate it, just because I didn't have the same grip.
"Of course the time runs down in Q2 and Q3, you have less time to do your laps.
"It seemed like it was a bit more difficult for us to get the tyres in a better window, even though I think in Q3 to Q2, it felt a bit better on let's say the one timed lap, on the very first timed lap.
"It was better, but for me, not very enjoyable to drive at the moment with the tyres and grip on the track.
"I was here in January and I thought it was going to be amazing to drive a Formula 1 car, the grip we have.
"For me personally, you can't push. You're just driving on ice. It's a bit of a shame."
It was a challenging qualifying, but I'm happy with our lap in Q3 💪 Being that close on P3 might offer opportunities #KeepPushing 🇵🇹 #PortugueseGP pic.twitter.com/xWaBGNRs2W

— Max Verstappen (@Max33Verstappen) October 24, 2020
Get your hands on the official Red Bull 2020 collection via the Formula 1 store 
Verstappen also said that the poor grip was also preventing him from making a proper assessment as to whether Red Bull are making any progress on catching Mercedes.
He added: "Again we were very close, [it's] just difficult to really judge again the performance because of the tyres and the grip.
"I think we have to go to a track again where we have driven before, like the last few years, and see where we are, because we have a bit more knowledge there.
"These kind of events are sometimes hit and miss. Sometimes you can do them better than others.
"But still, to be P3 and be quite close to them is a good achievement I think."
Follow all the action from the Portuguese Grand Prix with the PlanetF1 live centre