Sim racing gave Max all-clear after Silverstone
Max Verstappen was able to use his simulator set-up to confirm that he had recovered from his 51G impact at the British Grand Prix.
The Dutchman collided with title rival Lewis Hamilton on the opening lap at Copse, sending Verstappen hurtling into the barriers.
He would be taken to hospital for checks, but other than feeling a little beat up, Verstappen thankfully escaped injury.
But confirmation that there would be no pains holding him back arrived less than a week later, when Verstappen took part in the virtual iRacing 24 Hours of Spa as part of Team Redline.
The brake pedal which Verstappen uses for his sim racing is pretty much identical to that in his Red Bull RB16B, making it the perfect guide.
"What's important for Max in the sim is that he maintains pretty much the same braking technique as on the real circuit. He wants to be able to hit the pedal with roughly the same force," team Redline director Atze Kerkhof told Autosport.
"Heusinkveld's sim pedals can be set to 130 kilos [of force], which means that you have to push away 130 kilos with your left leg to brake at the maximum.
"In reality, almost nobody does that. But Max has his brake pedal really stiff. And if you then drive a long race, it is of course a good physical test.
"It's not that sim racing is terribly physical and that a two-hour stint in the sim is incredibly tiring.
"But what was a good verification for Max was that in his seating position, which is fairly similar to the real car, he could comfortably push away 100 kilos with his brake pedal for two hours, without his back suffering or experiencing any weird pains. So the sim race confirmed to him that his knee and ankle were fine."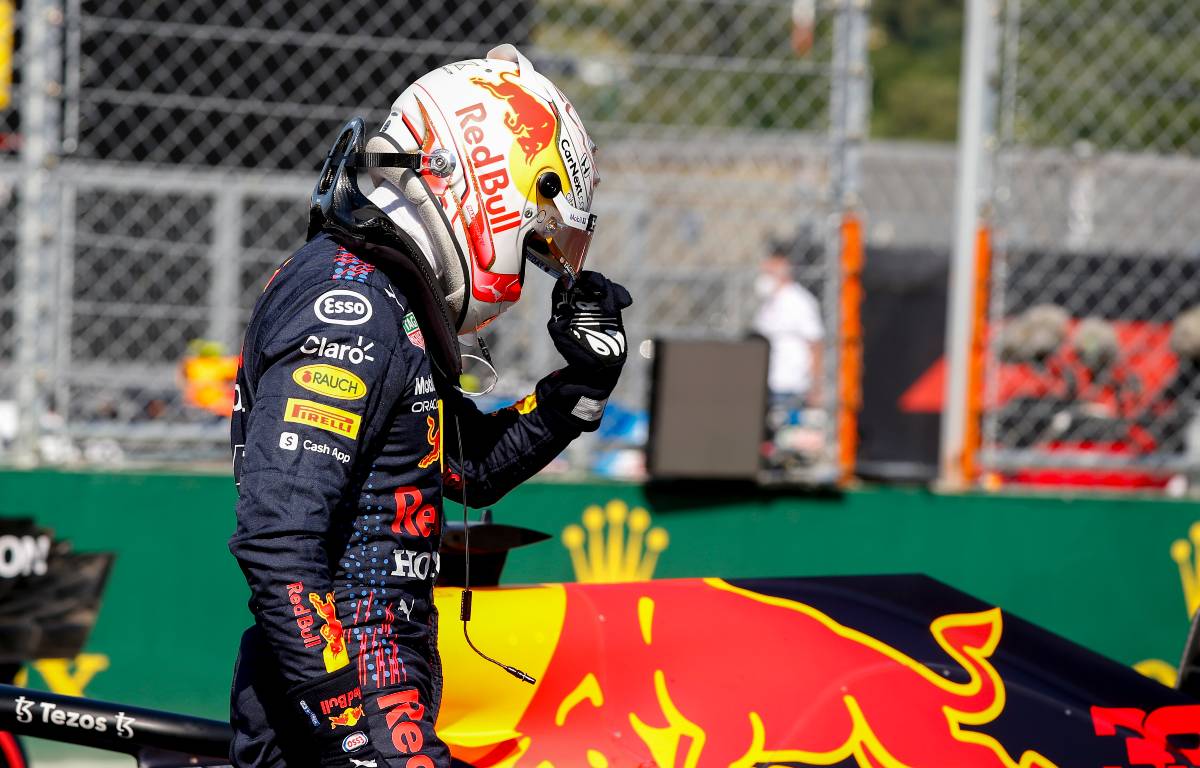 Check out all the latest Max Verstappen merchandise via the official Formula 1 store
Kerkhof explained that Verstappen is "completely free" in when he decides to compete in sim racing, something which is important considering the huge demands of a Formula 1 season.
But his contributions to making Team Redline so dominant have been immense.
"He is completely free in when he drives, nobody decides for Max in which races he participates," Kerkhof confirmed.
"But if he signs up for something, he goes all in and often drives more hours than his team-mates.
"Formula 1 is his job, that is what he lives for. But he also enjoys driving the sim, working with the team and helping create an unbeatable super team, which Team Redline is at the moment."