Max Verstappen: If you aren't prepared for a long fight, it's better to stop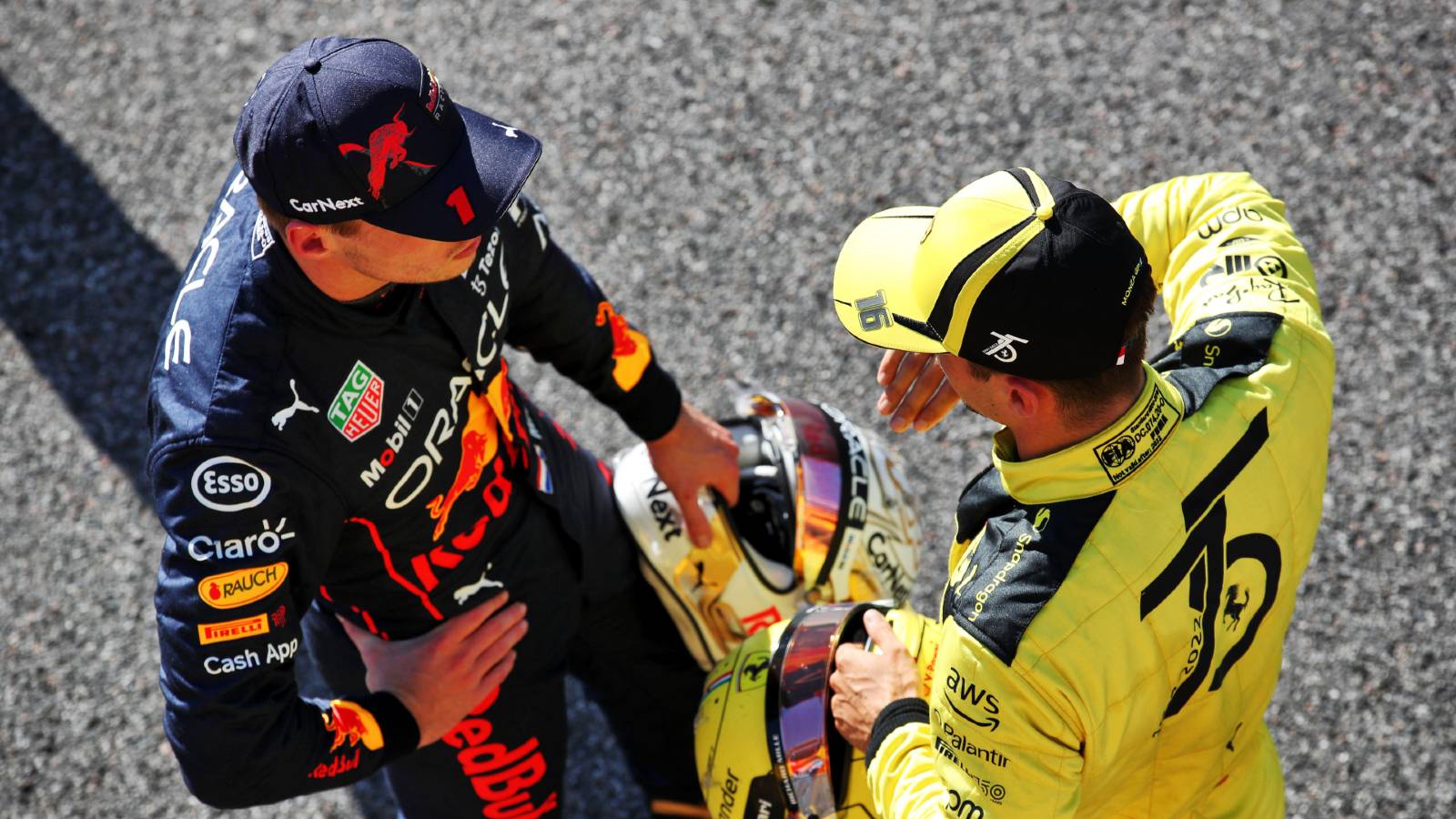 A year after declaring the intensity of his 2021 fight was not sustainable in the long run, Max Verstappen says if drivers are "not prepared" for the long fight then "it's better to stop already".
Last season, Verstappen went up against Lewis Hamilton in an all-out fight for the World title, the two recording 14 1-2 results in the 22-race campaign.
As momentum swung back and forth the gloves came off with the protagonists involved in two big crashes, at Silverstone and Monza, before Verstappen clinched the title with a last-lap-of-the-season pass on Hamilton in Abu Dhabi.
He later told The Guardian that level of intensity was not sustainable.
"You can't have that drama every single year, for sure," he said. "It's not good for me, it's not healthy for anyone in the team – both teams."
This season, Verstappen had a far simpler march to a second successive title, the Red Bull driver P1 after round six and from there on never relinquishing it. He won 15 of the year's 22 races.
Next season, with Ferrari and Mercedes both vowing to put up a tougher fight, Verstappen will have 24 races in which fans hope there will be a three-team battle for the World title.
He was asked in Abu Dhabi, in light of his comments one year prior, is he 'prepared for a back and forth title over the course of 24 races'.
He replied: "If you're not prepared, it's better to stop already, right? I mean, I think we are all racers and we love racing.
"Of course, it's just that it's nice to have a season like I had last year but it's also nice to have a season like this year. It just would be very tough if you have that every single year, the year I had last year.
"But that also doesn't really happen in Formula 1, so it should be okay."
The same question was put to Charles Leclerc, runner-up in the 2022 Drivers' standings.
"I think we are all prepared for longer seasons," said the Ferrari driver. "I hope it will be tight. It's always nice to have a fight until the end.
"But I'm prepared for more races and for a longer fight, hopefully."
All eyes on 2023 and the potential for a three-team fight
After the thriller that was 2021, this year's title fight turned out to be a damp squib although nobody is blaming Verstappen or Red Bull for that.
Rather, it is on Ferrari and Mercedes to raise their game and join the fight.
Ferrari tried but faltered, the Scuderia pretty much engaging in a game of 'what can go wrong will go wrong' as their strategists tripped over themselves and their engine proved unreliable.
They are adamant, though, that lessons have been learned and that they will be back stronger next season – but whether that is under Mattia Binotto's leadership or not remains to be seen.
As for Mercedes, their onion of a W13 bounced more than it raced, leaving George Russell and Lewis Hamilton lagging behind the Red Bulls and Ferraris.
They made inroads, huge inroads it can be said, in the latter part of their season with their late-season upgrades seemingly doing the trick. But again in Abu Dhabi, the bouncing was back and all that hard work seemed to be undone.
If Mercedes can curb the porpoising, expect them to be in the thick of it next season. If Ferrari can cut out their mistakes, they should be there too.
Read more: F1 denies Chinese GP has been cancelled, 'on the calendar until we say otherwise'