Max has 'ten times' more pressure in title fight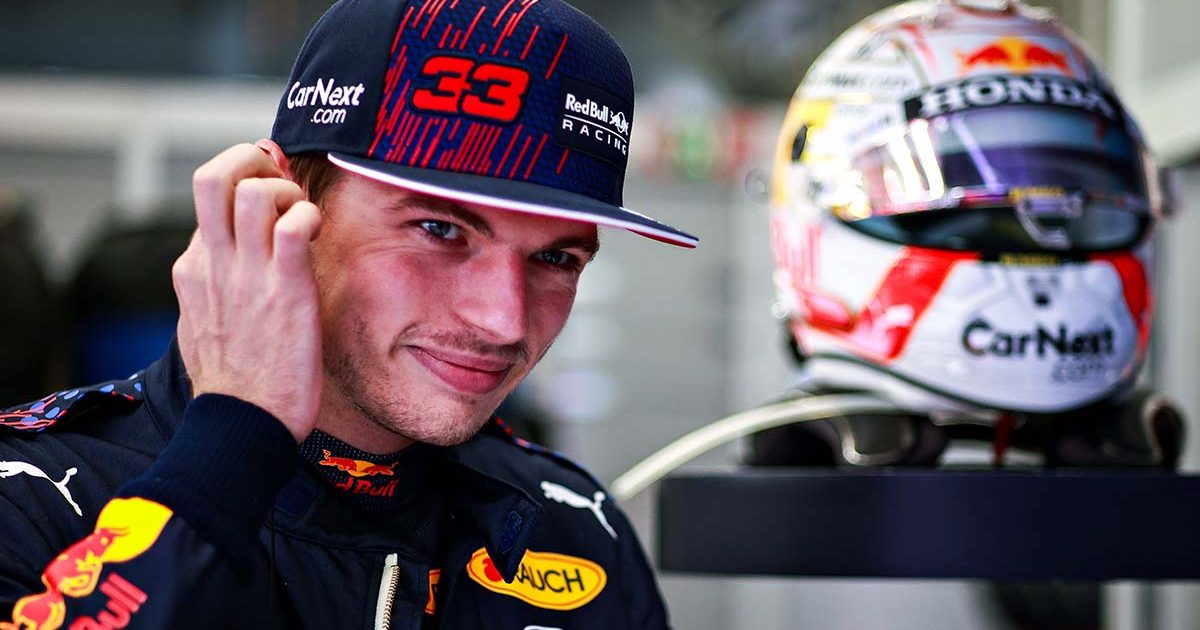 Entering the fight for the World title for the first time in his F1 career, Nico Rosberg says the pressure on Max Verstappen has increased ten-fold.
Although Verstappen has won races every since he joined Red Bull in 2016, the Dutchman and his team had – at least until this year – yet to put together a package capable of taking on Lewis Hamilton for the World title.
That has all changed this season.
The RB16B and its Honda engine are proving to be a match for Mercedes' W12 with Verstappen and Hamilton trading blows in Bahrain and again at Imola.
Both drivers have one win and one runner up result, separated in the championship by Hamilton's fastest lap point from the Emilia Romagna GP.
But while Verstappen seems to have adopted a mature approach to his title quest, despite it being his first, Rosberg reckons he's a man under pressure.
"He has ten times the pressure," the 2016 World Champ told Sky Italia.
"Last year Max didn't have the car to fight for the championship, he had the car just to do sometimes the phenomenon and win some races, but in that situation you don't have a lot of pressure.
"This year he's the favourite, he has the best car out there, if Lewis stays ahead of him like it happened so far in the championship, Max has a lot to lose.
"So the pressure is a lot, it changes a lot. You have to be able to handle the situation of being the favourite.
"You already see the mind games. Lewis is labelling Max as the favourite, saying he has the better car, that he's the favourite, that he's the one who has something to lose."
Nothing to see here folks…

Max Verstappen: 'Absolutely nothing' behind shoulder bumphttps://t.co/kJ1If26TrQ #F1 pic.twitter.com/H8uFCYpZGK

— Planet F1 (@Planet_F1) May 1, 2021
Red Bull merchandise is available to purchase now via the official Formula 1 store
He added: "Right now it goes much beyond the racing on track. There's already a mind game between them. And that's normal.
"They're both great drivers, Verstappen as well will win many titles in the future, it's great to see them on track."
Verstappen, though, is going to have to deal with an angry Hamilton in the coming races with Rosberg saying his former team-mate will be incensed with how the Imola race played out.
Although Hamilton started on pole, it was Verstappen who had the advantage into Turn 1 and held his ground with Hamilton forced wide and over the kerbs.
A bit of contact between the two saw the seven-time World Champion lose a piece of his front wing.
Rosberg is expecting an angry Hamilton at Sunday's Portuguese Grand Prix.
"In two races they finished both times wheel-to-wheel," he continued.
"In the last race at Imola, Verstappen has been really evil. He pushed Hamilton off track, he hit him. And he knew Lewis was there.
"Believe me, Lewis will remember that, he doesn't like this kind of things. He will come back angrier."
Additional reporting from Luca Brambilla
Follow us on Twitter @Planet_F1 and like our Facebook page.