Max questions Mercedes' floor complaints: Theirs flexes the most
Max Verstappen is perplexed by Mercedes' complaints about rivals exploiting the floor regulations as the W13's floor "flexes the most".
Following the Canadian Grand Prix weekend reports emerged claiming that the FIA had found teams were exploiting a grey area in the regulations, specifically relating to the plank and the skid block.
Updating a technical directive that was aimed at limiting porpoising, the FIA focused on plank wear and flexibility.
With a strict limit of 2mm of flexibility in the plank area, The Race reported that some teams are said to have found a grey area at the back of the plank where there is no measurement point.
With this in mind, they have been using the mounting of the plank and skid block to create added flexibility.
Mercedes motorsport boss Toto Wolff said he was "surprised" and shocked".
"Nobody had an idea until the FIA brought it up in the last Technical Advisory Committee," said the Austrian, "which was to a great surprise of all the teams because what's in the regulations, and what was the intent of the regulations, is pretty clear.
"There is no argument why that could deflect more than what's in the regs. A bit of a surprise to say the least – more of a shocker."
Verstappen is baffled by the team boss' comments, after all Mercedes' floor "still flexes the most".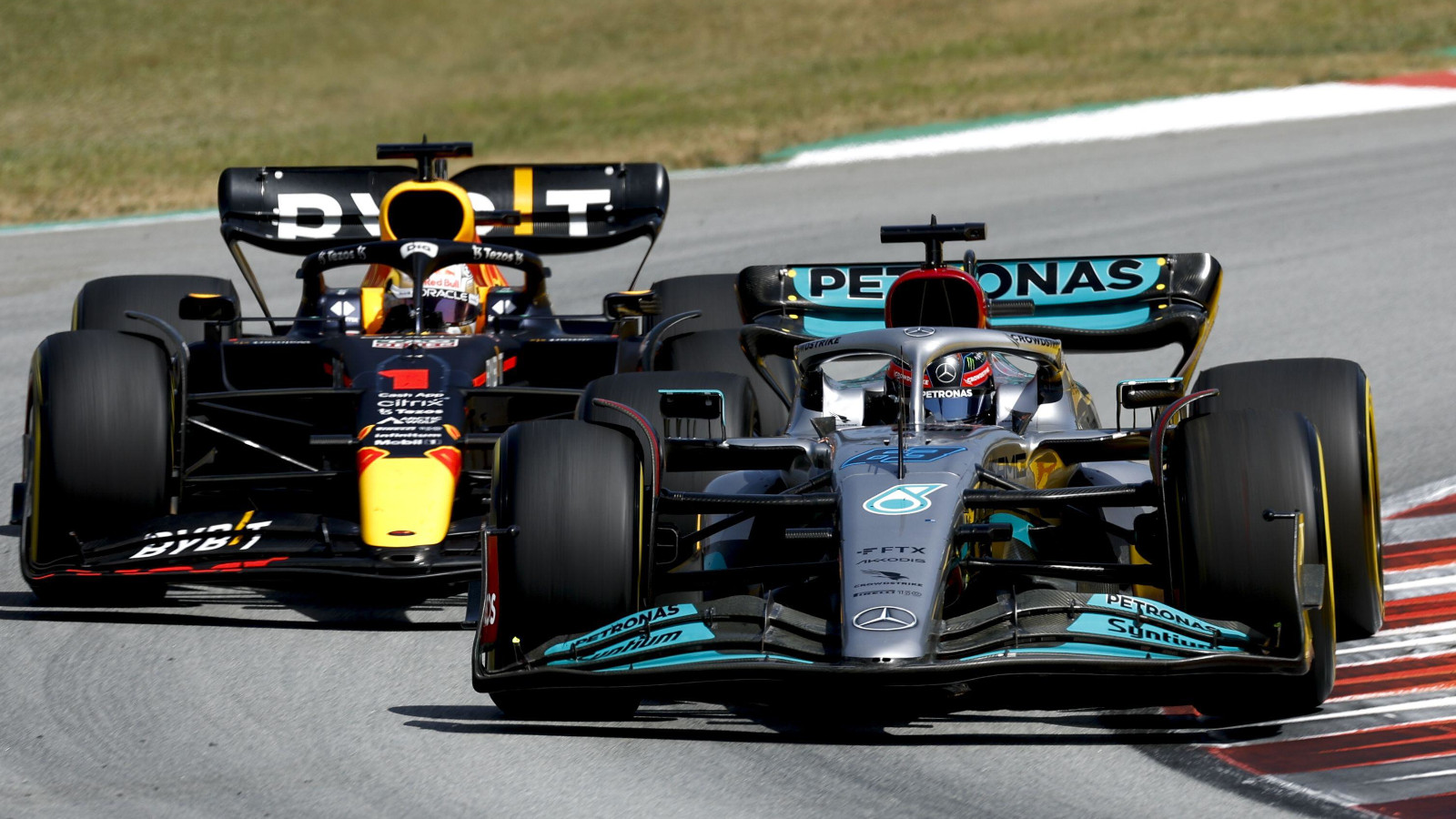 "I haven't heard anything about it, but we'll see," Motorsport.com reports him as having told the Dutch media.
"I don't really have an idea of what they want to do yet.
"What I don't quite understand is that at Mercedes they complain about the flexible floors, while theirs still flexes the most."
The new TD will come into force at the French Grand Prix with The Race naming Red Bull and Ferrari on the list of teams that will have to make changes.
Red Bull team boss Christian Horner is set to argue the new technical directive at the F1 Commission meeting on Friday.
"This is the problem, isn't it? That regulations need to be black and white," he said. "I think we end up with encyclopaedias that sometimes are way too complicated, and there's no such thing as the intent of the regulations. It's a binary thing.
"So, the F1 Commission meeting, there's many things to discuss on the agenda, maybe two hours won't quite be enough."
Silverstone best example yet of 2022 regs taking effect
The superb ending to the British Grand Prix was proof that the 2022 cars can follow much more closely than their predecessors.