'If there's nothing wrong, why introduce new tyres?'
Max Verstappen has asked why would Pirelli be changing their rear tyres if, after the Baku blow-outs, they insisted they were safe.
Verstappen lost out on a sure win at the Azerbaijan Grand Prix, the Dutchman leading the race ahead of his team-mate Sergio Perez when his rear left tyre failed.
Pitched into the barrier at high-speed, he was lucky to escape unhurt. So too was Lance Stroll.
Earlier in the race the Aston Martin driver suffered a similar crash, hitting the concrete barrier with force as his rear left went.
Pirelli investigated the incidents and declared that they were likely caused by how the teams were running the tyres, adamant there was nothing wrong with the rubber.
Despite that, the tyre manufacturer will be testing new reinforced rear tyres at this weekend's Austrian Grand Prix.
Verstappen asked if there was nothing wrong with the tyres, why would Pirelli be wanting to introduce new rubber.
"If nothing had been wrong, they wouldn't have had to change it," he told De Telegraaf. "That seems clear to me.
"We'll see how it works out for everyone, but I'm not worried about that. No, I don't need to prove myself right, but it's clear that something was wrong."
The drivers are set to test the new Pirellis at this weekend's Austrian Grand Prix.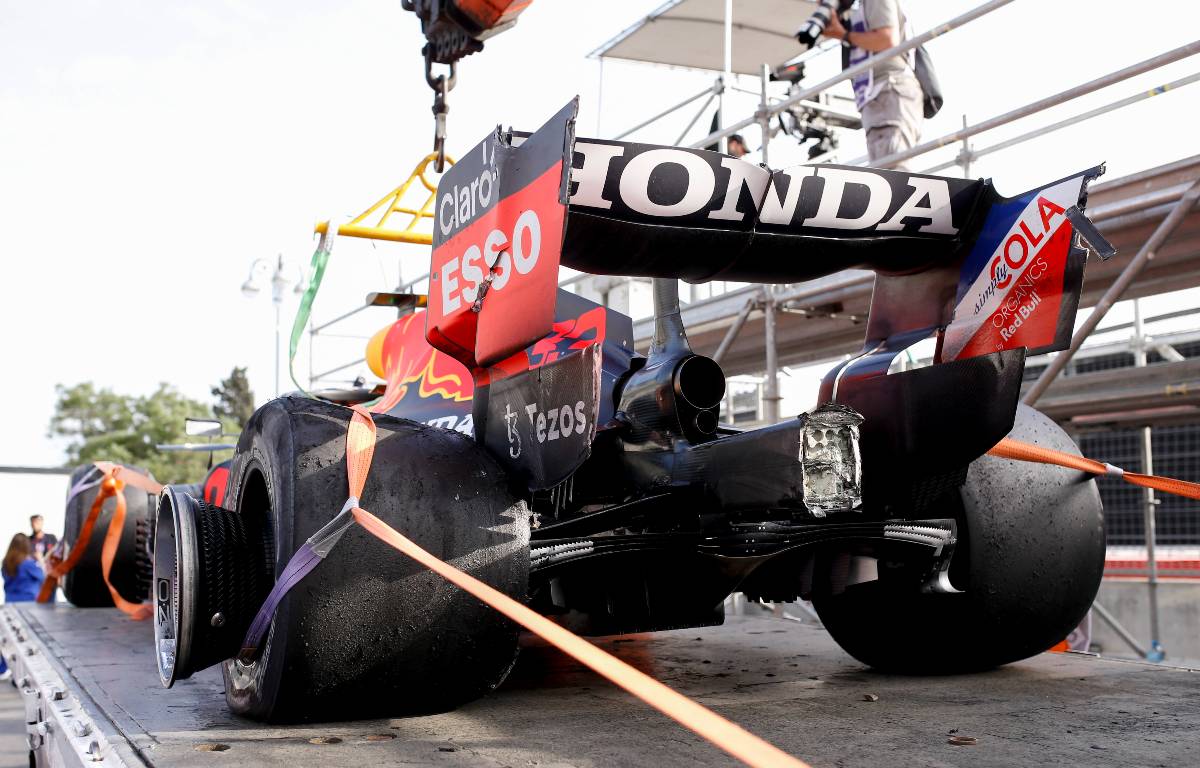 Check out all the latest Max Verstappen merchandise via the official Formula 1 store
Initially the test was scheduled for Friday but with rain expected, the test could be extended to include Saturday's final practice.
The new reinforced tyres are just for the rears, with Motorsport.com reporting that it is not the Baku race that promoted the change but rather Pirelli's 18-inch tests.
The report claims 'experiences gained in the development tests of 18-inch tyres that need a more solid structure to withstand the stresses to which the lowered ones are subjected.'
The tyres, should they get approval, will be introduced at the British Grand Prix.
Follow us on Twitter @Planet_F1 and like our Facebook page.