Marko says Verstappen is still quicker than Perez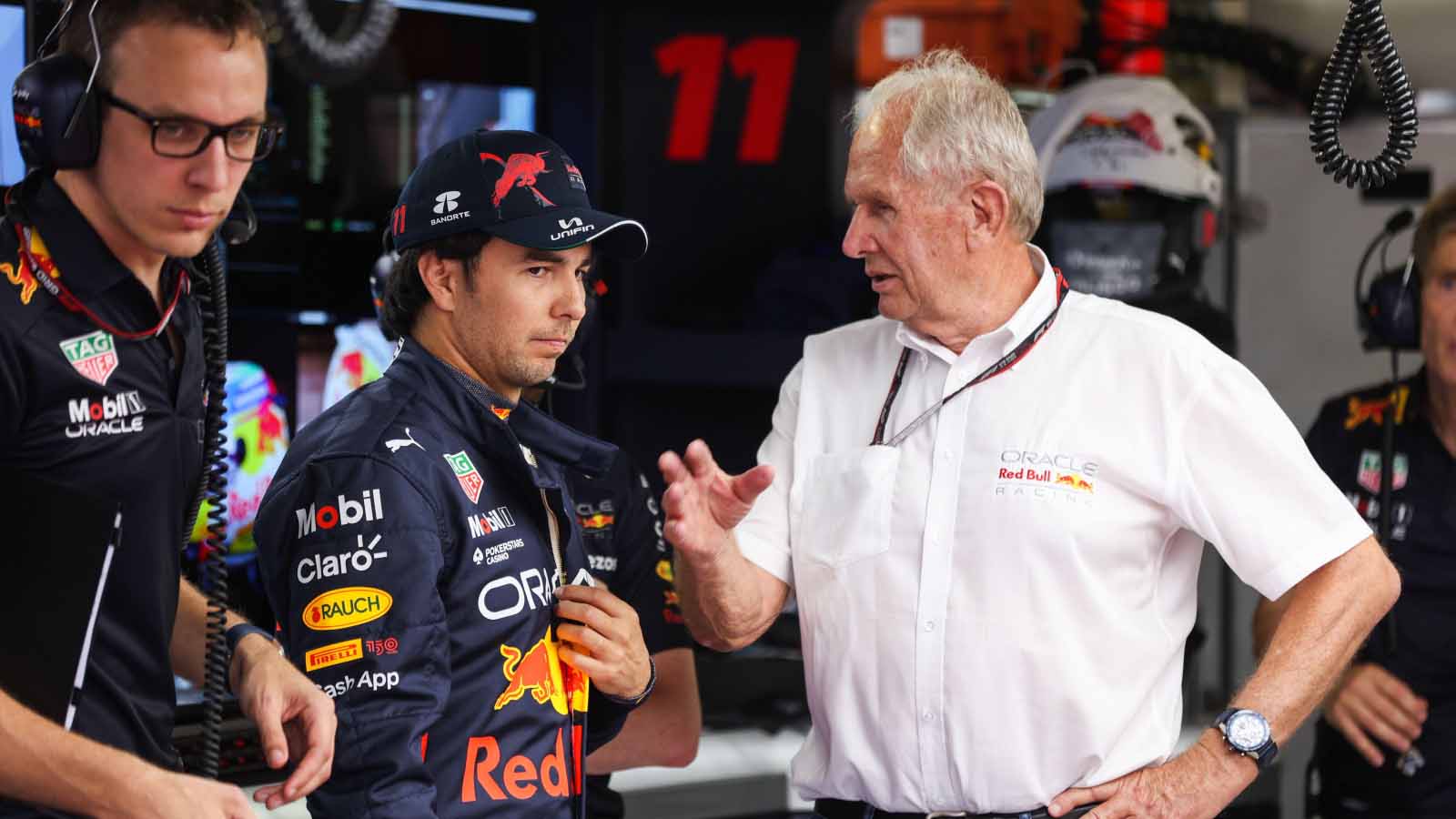 Red Bull's Helmut Marko believes Max Verstappen is not concerned about a Sergio Perez title battle as the Dutch driver is "usually faster".
Perez has closed to within 15 points of Verstappen at the top of the Drivers' Championship but Marko reckons the reigning World Champion will not be concerned about the possibility of himself and Perez fighting each other for the title.
While Perez and Verstappen have formed a harmonious relationship during their season-and-a-third together so far, the Mexican driver's recent upturn in form meant he finished ahead of Verstappen in Monaco and could have done so in Spain too had he not obeyed team instruction.
But Marko reckons over the course of the season, the matter will take care of itself.
"You forget one thing – Verstappen has already missed the finish twice this year," Marko told Formel1.de ahead of the Azerbaijan Grand Prix.
"Both times he was in second place. If he had managed to collect those 18 points (twice), the distance to Perez would have been clearly greater. It doesn't change the fact Checo (Perez) is having a great season but still, when it comes to sheer speed, Max is usually the faster of the two."
Perez recently signed a new deal that will see him stay with the Milton Keynes-based squad until the end of 2024. Given his acquiescence to team instructions in Spain, and his willingness to help Verstappen (think back to his defence against Lewis Hamilton in Turkey or Abu Dhabi in 2021), was the Spanish Grand Prix the race that ensured Red Bull offered him a new deal?
"No, the contract was not drawn up in a day," Marko said.
"Perez has one of the most involved managers, who also joins the discussion. The new contract also simply resulted from the fact the new car concept means Perez is closer to Verstappen. Sometimes it's just one or two tenths of a second.
"It is clear that as a team, we also want to win the Constructors' title. From a financial point of view, most of our employees get a bonus if we win the Constructors' title, so you have to make sure you have the strongest driver duo."
But even if Marko reckons Verstappen will still win out over the course of the season, the big question mark is whether Perez is allowed to win against Verstappen – Monaco not being a true indicator due to Perez having the buffer of a Ferrari behind him.
"He won Monaco, right?" Marko said.
"In Spain, Max's strategy was changed because his DRS was not working. This created a completely new situation compared to Perez, who was on a two-stop strategy. Verstappen quickly caught up with Checo and Perez had no chance with that strategy.
"We told Perez to get out of the way as soon as possible because he was on a different strategy. It was about him doing it as quickly as possible. Not like it used to happen with [Lewis] Hamilton and [Valtteri] Bottas (at Mercedes) or something and that they held up each other for another half or full lap.
"I don't think these are team orders."