Max Verstappen quizzed on Lewis Hamilton's Red Bull's upgrade remarks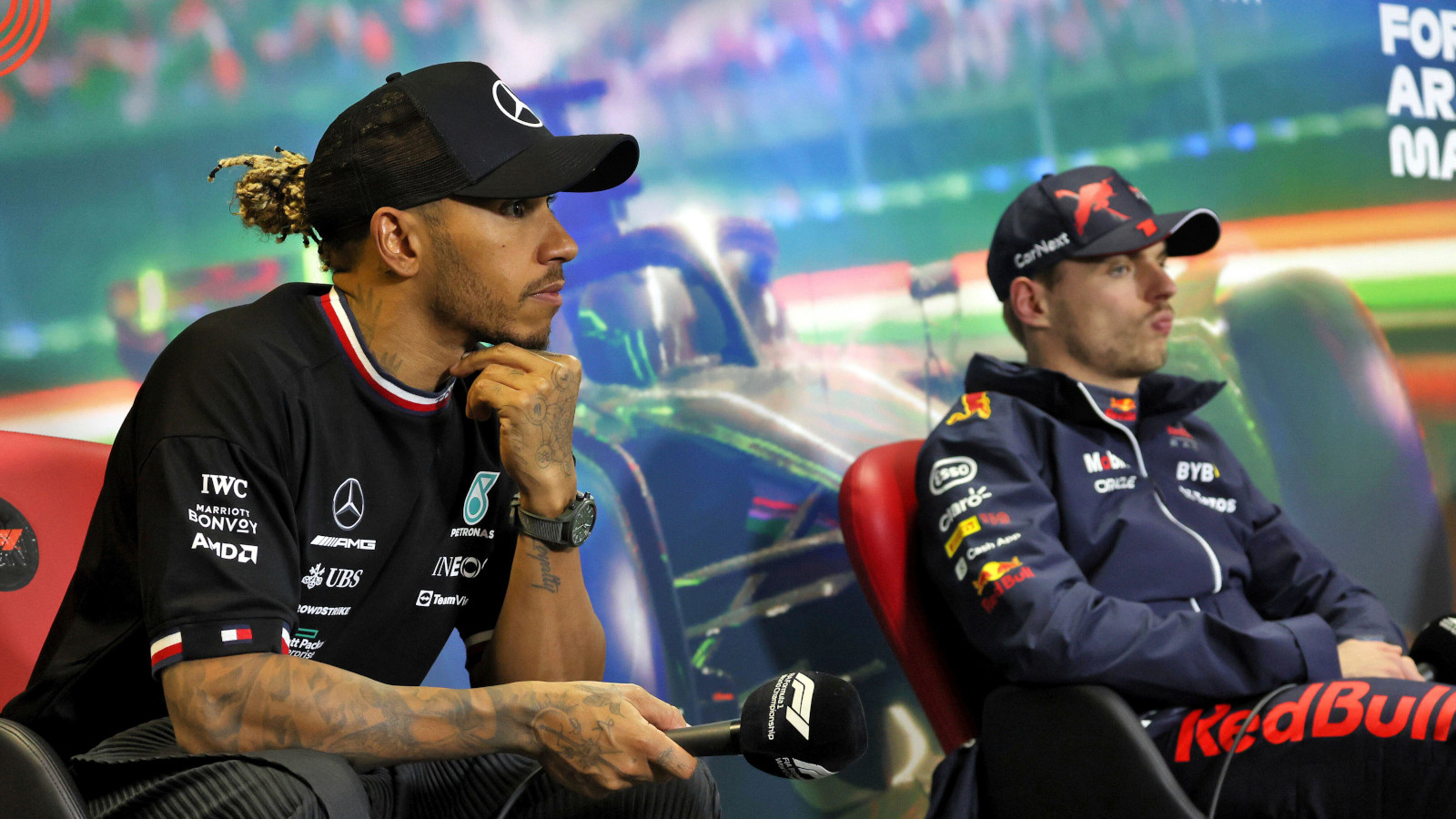 Max Verstappen refused to be drawn into a war of words with Lewis Hamilton in regards to the cost cap controversy which is dominating the sport.
Red Bull, along with Aston Martin, have been accused of breaching the $145million cap for the 2021 season with other teams lining up to demand punishment.
Toto Wolff and Mattia Binotto, who both have an interest in seeing Red Bull punished, have been the most vocal, as have their drivers, while Verstappen so far has refused to be drawn in.
Verstappen's 2021 Championship rival Hamilton, who the Dutchman beat by just eight points, has said if Mercedes had brought the same amount of upgrades that Red Bull did following the British Grand Prix in 2021 "then it would have changed the outcome of the championship naturally."
"What I can say is I remember last year in Silverstone we had our last upgrade and fortunately it was great and we could fight with it," Hamilton said ahead of the Japanese Grand Prix weekend.
"But then we would see Red Bull every weekend or every other weekend bringing upgrades. They had, I think, at least four more upgrades from that point.
"If we spent 300,000 on a new floor, or adapted a wing, it would have changed the outcome of the championship naturally because we would have been in better competition in the next race if you add it on.
"So I hope that that's not the case.
Max Verstappen's response.. ⬇ pic.twitter.com/lx6UfwCEWi

— Sky Sports F1 (@SkySportsF1) October 6, 2022
"And I just hope that, I do believe Mohammed [Ben Sulayem] and the FIA will do what is right with whatever they find out. So that's what we have to have faith in."
Verstappen, though, was not willing to be drawn into a war of words with Hamilton and simply stated he had reasons to believe the team were "good."
"I mean, that's normally what should have been the case already right?" he replied when asked by Sky Sports F1 if he would rather it had all been put to bed by now.
"I think we have our reasons to believe that we are good. So that's what I've been told and we'll find out on Monday."
He was also asked if the comments made by Hamilton got under his skin but again, Verstappen batted the question away.
"No, but it's also something between the team and the FIA and it's not really up to me. I'm here to drive fast and try to give the best result to the team."
Verstappen will hope to secure his World Championship this weekend, a feat he can achieve by crossing the line first and securing the fastest lap bonus point.
Read more: Could a Max Verstappen title win be overshadowed for a second year in a row?