'Max Verstappen races Charles Leclerc totally differently to Lewis Hamilton'
Five-time Grand Prix winner John Watson believes Max Verstappen races Charles Leclerc in a completely different fashion to Lewis Hamilton.
Verstappen's 2022 title defence has been a much more straightforward battle than the season-long intensity of the 2021 title fight.
In the first year of the new regulation cycle, Red Bull have managed to stay at the front of F1, meaning Verstappen has been a title contender since the start.
However, Mercedes slipped back and, in their place, Ferrari stepped forward. This has meant Verstappen has battled with Charles Leclerc more than with '21 title rival Lewis Hamilton and, unlike last year, their racing has resulted in few dramas.
Former McLaren racer John Watson is of the opinion that Verstappen is racing with a completely different mentality in 2022 than he had during last year.
"What we're seeing with Verstappen is that, in '22, he appears to show a different maturity than he had shown all the way up until the end of '21," he told PlanetF1.
"He made errors in my opinion, in '21, which cost him – he should have won that World Championship way before we got to Abu Dhabi.
"The incident at Silverstone, the incident at Monza, inhibited him from winning that championship [earlier].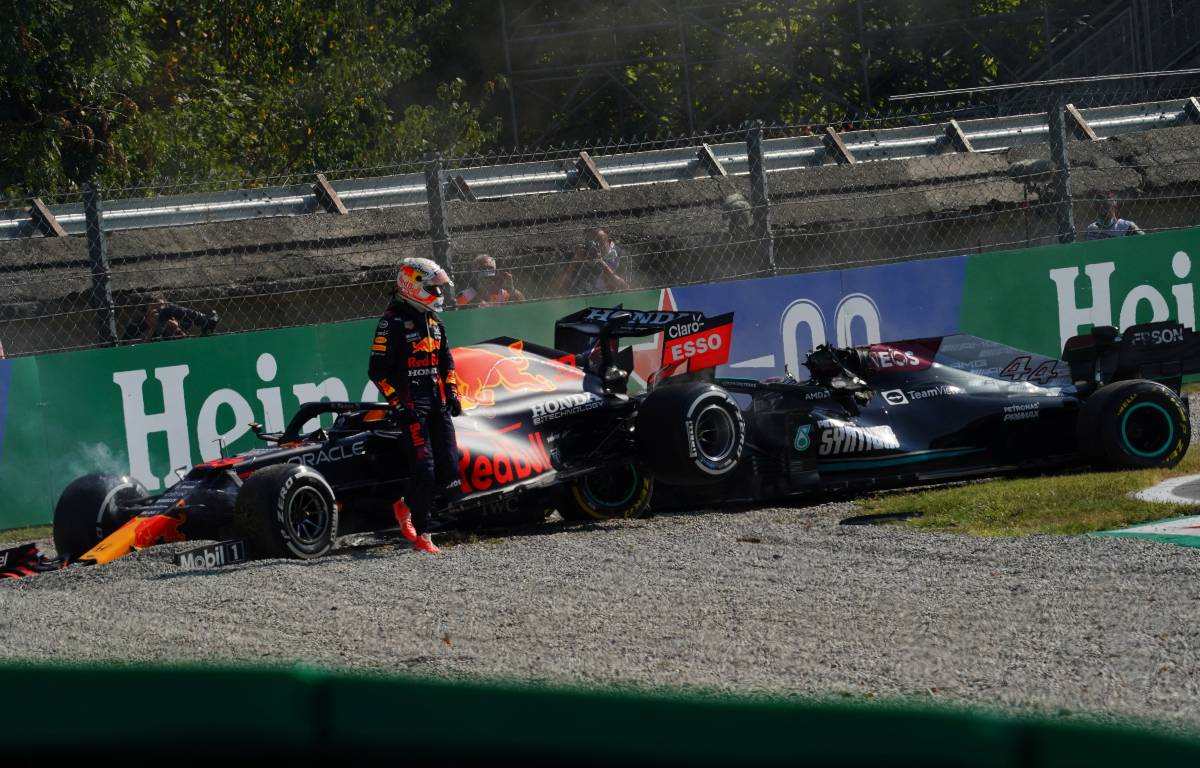 "He didn't have to do what happened at Silverstone. He didn't have to do what happened at Monza. If you're in the championship lead, he went into Silverstone last year 32 points ahead of Hamilton, and he came out seven or eight points ahead. Things do move around very quickly.
"But he had a comfortable advantage going into Silverstone. The judgments that a driver has to make, again, is 'do I go to the wall?' as he did with Hamilton – and he paid the price – or do I concede in one corner, but knowing that he will probably be able to make that position back again.
"What Verstappen appears to do now is show a different sense of attitude in his racing with Leclerc, there is not that aggressive driving style that I saw all the way through Verstappen's career, when he was battling with Hamilton. He is a totally different character and style battling with Leclerc. Much, much different, and much more considered."
Why is Max Verstappen racing Charles Leclerc differently?
As for whether Verstappen is racing Leclerc differently due to the change in the circumstances of the title fight, given the comfortable lead he has in the title fight against an imploding Ferrari title fight, or due to a maturing on his part, Watson couldn't say.
"I think it's a bit of both," he pondered.
"I think he saw Hamilton as 'I need to dominate this guy', a need to beat him down and make him know 'I'm the new, fastest guy in Formula 1'.
"I think he used some of that mentality, or whatever you choose to call it, in his approach to racing with Hamilton. In other words, 'I will never lift off', 'I'll never concede', which I don't agree with. That's not part of my philosophy as a racing driver. But I think that's the direction he pursued.
"This year, now that Mercedes are not the competitive team at the present time, his battles with Leclerc have been a much more mature and considered battle."
But Watson pointed out one key aspect of the 2022 title fight that suggests it could be Verstappen maturing.
"He didn't know in advance that Ferrari were going to have all these DNfs or failures or whatever," he said.
"Nevertheless, when he was battling with Leclerc, he had already moderated or reined in that over-aggressive style that he's illustrated all the way through his career, but principally in his battles with Lewis."