Max Verstappen reacts to dominant F1 2023 start: 'Something we're not used to!'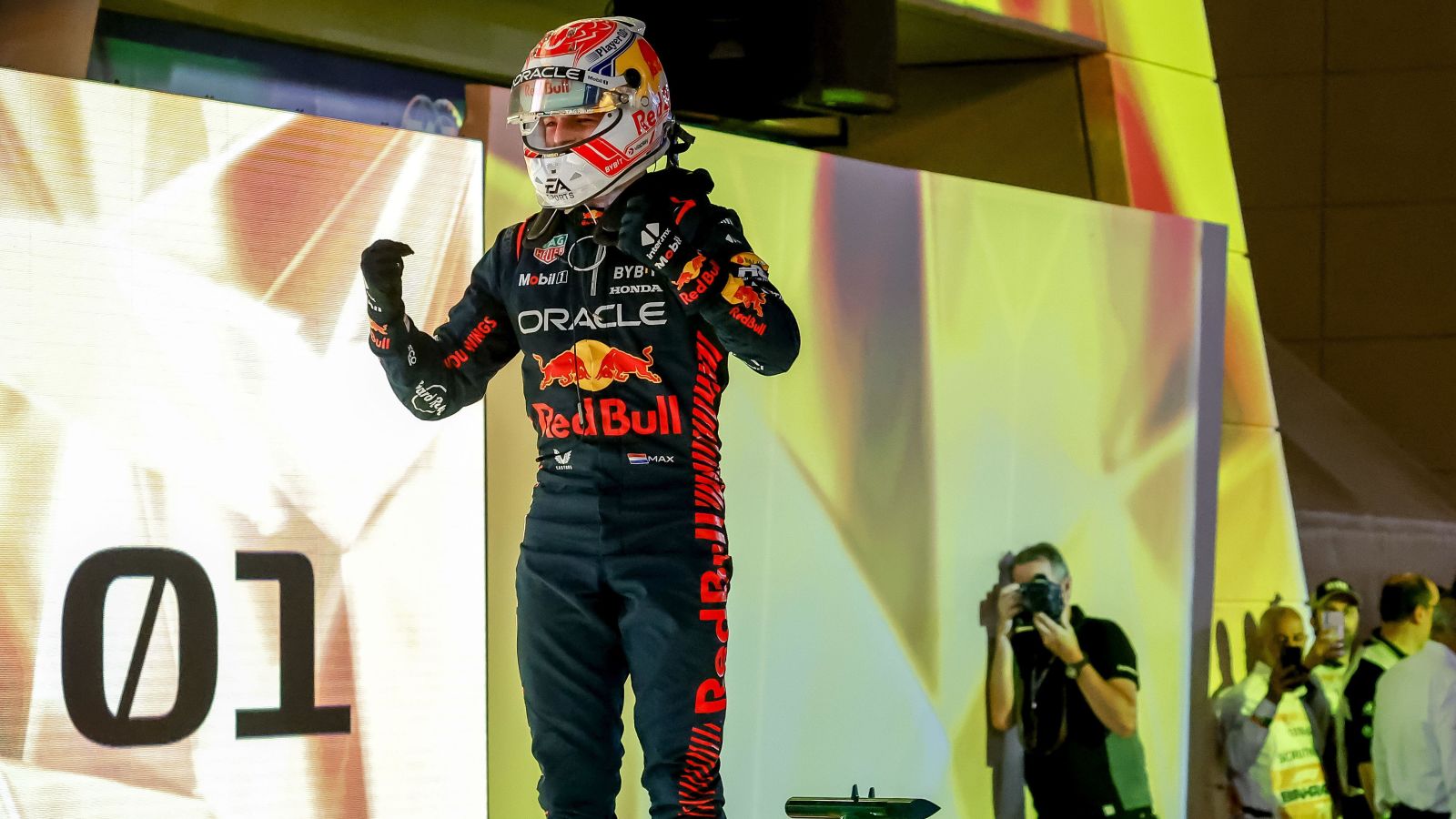 Max Verstappen joked that he and Red Bull were in uncharted territory as they made a sublime start to the new season in Bahrain.
Verstappen went into the season very much as the favourite to add a third title in succession to his CV, and the F1 2023 opener in Bahrain did little to change that stance as the Dutchman blew away the competition on his way to victory.
Almost 12 seconds clear of team-mate Sergio Perez when he took the chequered flag, it meant that Red Bull recorded the one-two finish, this in stark contrast to this time last year when both drivers retired at the 2022 Bahrain season-opener.
This made a very welcome change for Verstappen then, who is now a race winner in Bahrain for the first time.
Speaking to media including PlanetF1.com in Bahrain, Verstappen, with a smile, said: "It has been a great start for us, for the whole team, so this is not something we are used to!
"So yeah, we are very happy at the moment."
Verstappen had not been entirely happy with the balance of the RB19 earlier in the weekend over one lap, so was asked if that situation had changed over a race distance.
The Dutchman said that is quite hard to read when the car is fuelled up and cannot be pushed to the limit, but he does have a few unnamed points of concern that he would like to address with the RB19 before Jeddah.
For now though, he will soak in the glory of that Bahrain win.
"In the long run you anyway have quite a different car, and you never really are able to push to the limit," he said.
"So naturally, that was less of an issue anyway when I was already not happy in the beginning of the weekend.
"But I do think that there are still a few things that needs to be looked at. But for now, we're happy. And then tomorrow, once we get back home, we'll get on top of everything before we get to Jeddah."
As for Perez, he felt dropping behind Ferrari's Charles Leclerc at the start was what spelt curtains for his chances of victory, since it took until Lap 26 for him to get back ahead of the Ferrari.
From there, Perez said it was simply about ensuring the one-two finish with Verstappen out of sight.
Put to him that it all seemed to come undone at the start, Perez replied: "Yeah, that was really the case, missing out to Charles on that first stint.
"It was really difficult to get by him, he had the new tyres, so you could see the difference on that first stint and as soon as I was getting a bit closer to him, trying to attack him earlier on, I will just deg and destroy my tyres, so I had to be really patient and get my way through it.
"And once he pitted, I was able to drive some fast laps, and let's say that my tyres then on the second stint were in better shape than his and I was able to get through.
"But yeah, it was just too late, it was just a few laps too late and that put us quite behind Max and once that happened, we basically just maintained the gap throughout the race, so we had no chance to fight for the win.
"But today was all about minimising the bad start, and we've got plenty of things to analyse to try to improve and get this consistency throughout the season."
PlanetF1.com recommends
Lando Norris finds funny silver lining after pitting SIX times in Bahrain
'Red Bull, Aston Martin managing tyres in a way Ferrari cannot understand'
Toto Wolff orders 'much more radical' W14 upgrade after 'one of the worst days racing'
For any Red Bull driver not named Max Verstappen, the main task is to ensure that the deficit is low enough to satisfy the team, and Perez does seem to have begun the season very much in tune with the RB19.
And this is an assessment which Perez agrees with.
"Yeah, I'm comfortable with the car, I'm happy," said Perez.
"I think we've got some work to do, I think we both drivers are pushing the car in the same direction, which is good, and I think it's been an amazing start to the season, our best start ever, so very different to last year."
Additional reporting by Thomas Maher