Max Verstappen recalls Sebastian Vettel moment that will stay with him forever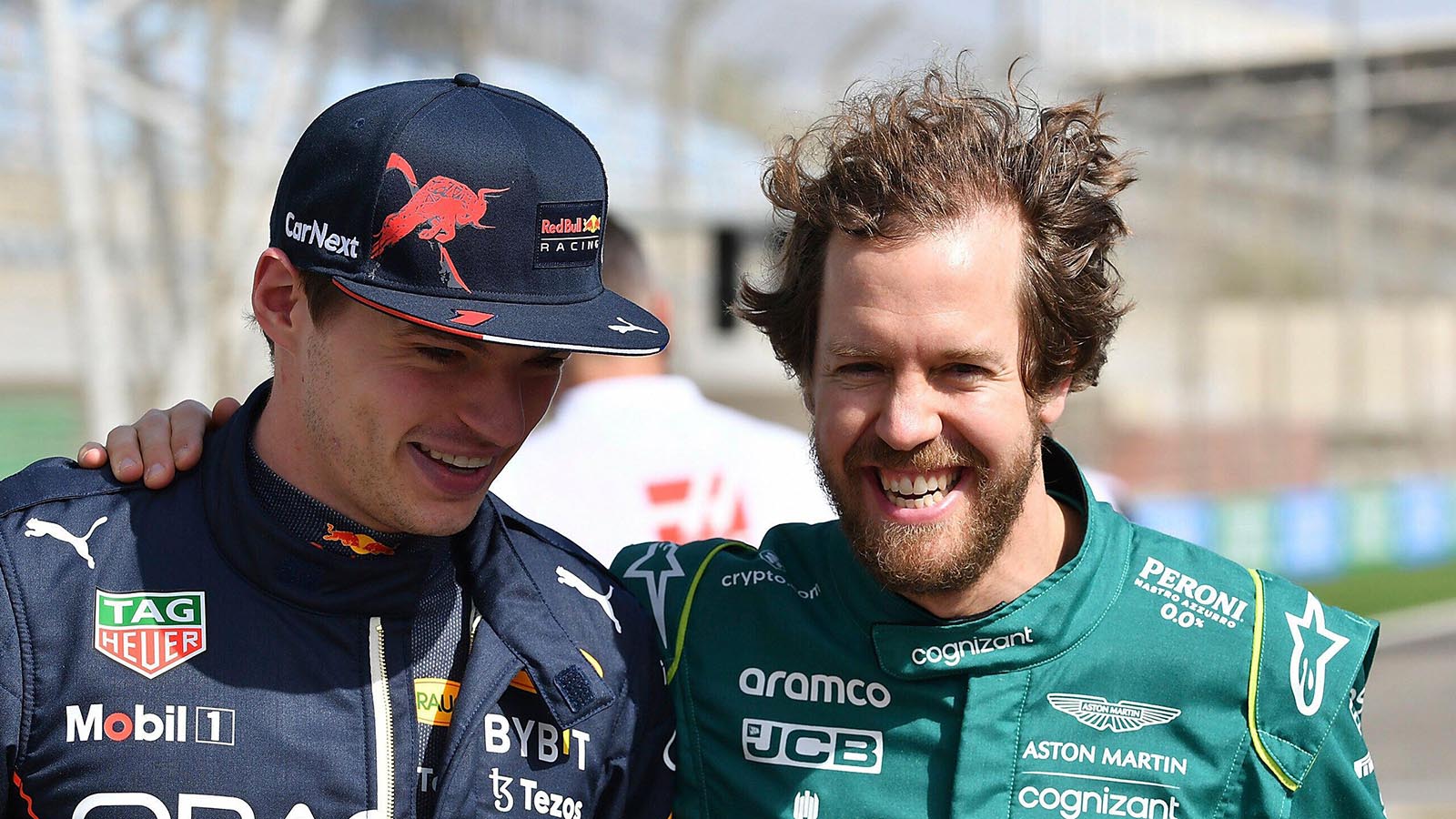 As Sebastian Vettel gets set to depart Formula 1, reigning World Champion Max Verstappen has highlighted his stand-out memory of him.
In many ways, Vettel and Verstappen share a lot of similarities. Both have driven for Red Bull, both have won races and Championships at young ages and both have enjoyed a dominant season of 13 or more wins.
The two may be separated by 10 years in age but a lot of their careers have been intertwined with both fighting Mercedes during Vettel's Ferrari's days.
Looking back on their time on track, Verstappen said Vettel had enjoyed a career that "a lot of people could only dream of."
"He has meant a lot to Red Bull," Verstappen told the media including PlanetF1. "He came through as a junior and basically achieved all of it in the sport. He still has a lot of friends within Red Bull.
"He's had a career which a lot of people could only dream of but at the end of the day, that's not everything. I think as a person, he's always been very caring."
Verstappen also took time to note one particular moment which came following the 2021 British Grand Prix. The Dutchman's race came to an early end when he was shunted off the track by Lewis Hamilton and hit the wall so hard, it required a trip to the hospital.
On his return to the paddock, Verstappen said he found one driver waiting to see if he was okay, Vettel.
"Of course, I had my heated battles with him, especially in the beginning of my career, but for me, one thing I will always remember for the rest of my life [came] last year," Verstappen explained.
"So when I came back from the hospital to get to my motorhome to get all my stuff, he was there waiting for me. When I got out of the car and you [Vettel] said 'Hey, Max, like how you doing? Are you okay?'
"And that just shows how he is, you know, a super nice caring person who is not only there for performance, but also means well. I think that's also really nice to be remembered like that."
The two-time World Champion also confirmed he would be swapping helmets with Vettel during the weekend while Fernando Alonso will wear a special helmet dedicated to the German.
"We'll also do a helmet swap this weekend," Verstappen said. "So that's definitely a very nice helmet to have in the collection and you will definitely be missed.
"But on the other hand, I also really wish him well for the future. Whatever he wants to do to be honest, but I think what is most important is spending time with family. He's a real family man and that's great to see and a great example."
Read more: Max Verstappen hits out at 'sickening' reaction, reveals family members targeted