Red Bull deliberately chose to throw Max Verstappen in the 'deep end'
Red Bull advisor Helmut Marko has said the team decided to set a new trend by purposely throwing Max Verstappen "into the deep end".
Verstappen, who had impressed in his first season of junior single-seater racing in 2014, received his first opportunity to get behind the wheel of a Formula 1 car later that year.
Aged only 17 years and three days at the time, Verstappen made his race weekend debut when he drove for Toro Rosso during Free Practice 1 at the Japanese Grand Prix. That meant Verstappen became the youngest driver to partake in a race weekend.
Marko knew Red Bull were asking a huge amount of Verstappen but also that the young Dutchman could rise to the challenge.
Will Red Bull maintain their title momentum?
Red Bull return from the summer break as hot favourites in both World Championship battles.
And indeed, his performance in that session, which he ended four tenths down on team-mate Daniil Kvyat, was vindication in Marko's eyes for that decision to put Verstappen straight into the firing line.
"We made a conscious decision to throw Max into the deep end," Marko told Formule 1.nl.
"Suzuka was designed by a Dutchman, so a circuit for guys. That was quite a challenge for Max. But I believed that with him we had found someone who would become the new norm.
"And at Suzuka we got confirmation of what I already knew – Max didn't do anything wrong in that practice and was competitive from the first moment he stepped into a Formula 1 car."
Verstappen made the step up to Formula 1 as a full-time driver in 2015 with Toro Rosso, where he quickly showed his raw speed although some mistakes inevitably also crept in.
"But you can't demand everything right away," Marko stated. "But everything went fine, Max was extraordinary in the first season."
Marko reflected on Verstappen's first crash, which happened that season in Monaco – a heavy impact into the back of Romain Grosjean's Lotus.
Verstappen also crashed out in Monaco the following season, this time driving for the main Red Bull team. He had crashed out of qualifying the previous day also.
In 2018, an FP3 shunt ruled Verstappen out of qualifying and he ultimately finished the race P9.
Marko explained how Verstappen was reduced to tears as he put a car, possibly capable of winning, into the barriers, but said the main thing is he learned from the errors to become World Champion for the first time in 2021 after winning in Monaco.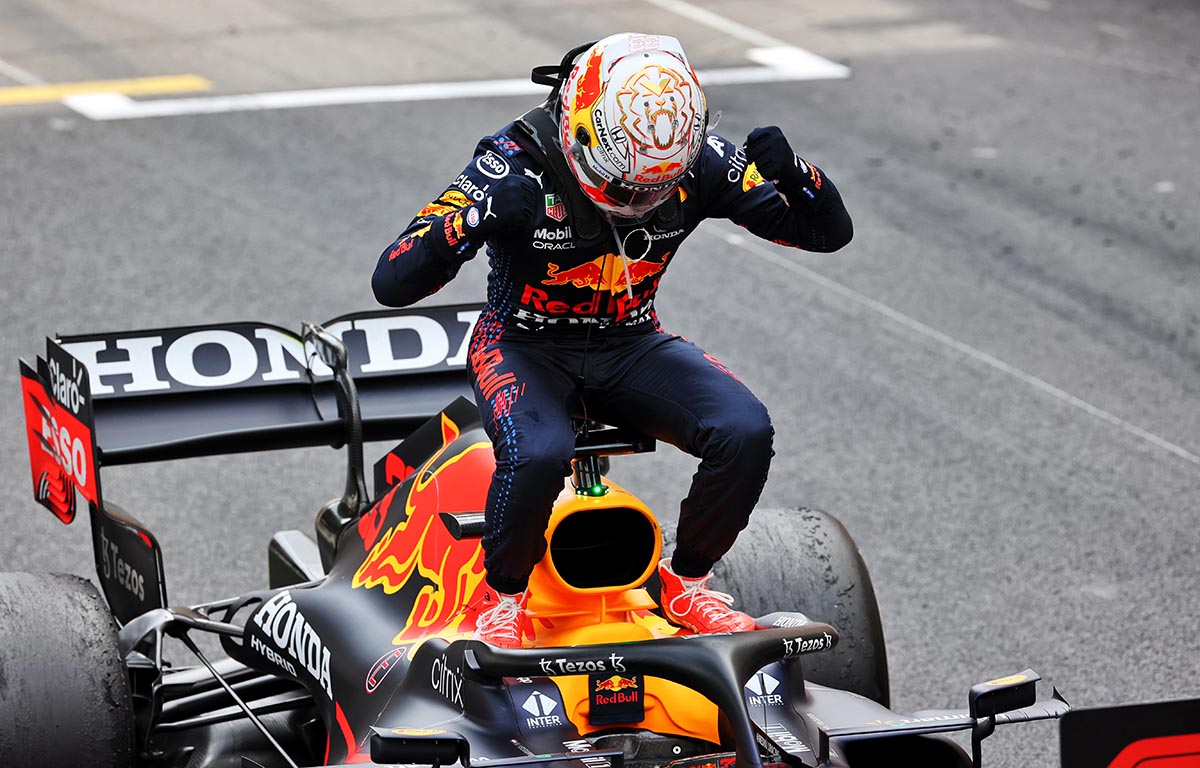 "In Monte Carlo he had his first crash, he was a bit provoked there by Grosjean," said Marko. "If we stay with Monte Carlo, he crashed there twice more later. Same corner, same place, while twice we had a car we could win with.
"That was the first time I saw Max in tears. I was also disappointed. When you have such a good car, you shouldn't park it in the ditch. Fortunately, he learned from it and finally managed to do it last year."
Verstappen has come a long way from those days as a 16-year-old first signing with Red Bull, when he would have "two technical briefings – first with the team and then with Jos [Verstappen]", his father – to now a World Champion whom Marko says has eliminated past impatience.
"At 16 he signed his first Formula 1 contract. It was clear he had to grow as a personality," said Marko. "I mean, he was still a child and you still had the superiority of Jos at that time.
"But this developed in parallel – the more independent Max became, the more Jos withdrew. In the beginning this was not always an easy process. Max had two technical briefings, first with the team and then with Jos…it was clear that could not continue.
"Max is now 24 and one of the best-earning sportsmen in the Netherlands, but that hasn't changed him one bit. He lives his own life and has become calmer after his first world title.
"So the impatience to go to the limit every lap has gone. He knows in qualifying and the race you have to be fast.
"Unfortunately, we have not managed to become the youngest World Champion. I think it's because of those miraculously fast engines from Ferrari in 2019 and then Mercedes stepped up, leaving us with Honda behind again. Otherwise he might have been champion then.
"The mistakes he made in the beginning, like the crashes in Monte Carlo at the same place and that other highlight in Austin where he made a self-inflicted pit-stop, are out."
Max Verstappen remains an anomaly, rather than the norm
While Marko felt Verstappen would mark the start of a "new norm", even if the grid generally is getting younger, no other driver yet has come into Formula 1 so young and made such an impact.
Lawrence Stroll looked to make history repeat itself with his son Lance, taking him from the Formula 3 European Championship to a Formula 1 seat with Williams at the age of 18, but he was unable to pull off the kind of performances and ascent up the pecking order like Verstappen achieved.
Lando Norris also made his first free practice appearances with McLaren at the tender age of 18 but still, with 18 now set as the minimum age for a driver competing in Formula 1, while super-licence points must be accumulated to gain entry, Verstappen's career path will remain a very unique story for a long time to come.