Verstappen not ruling out return of Red Bull-Mercedes tension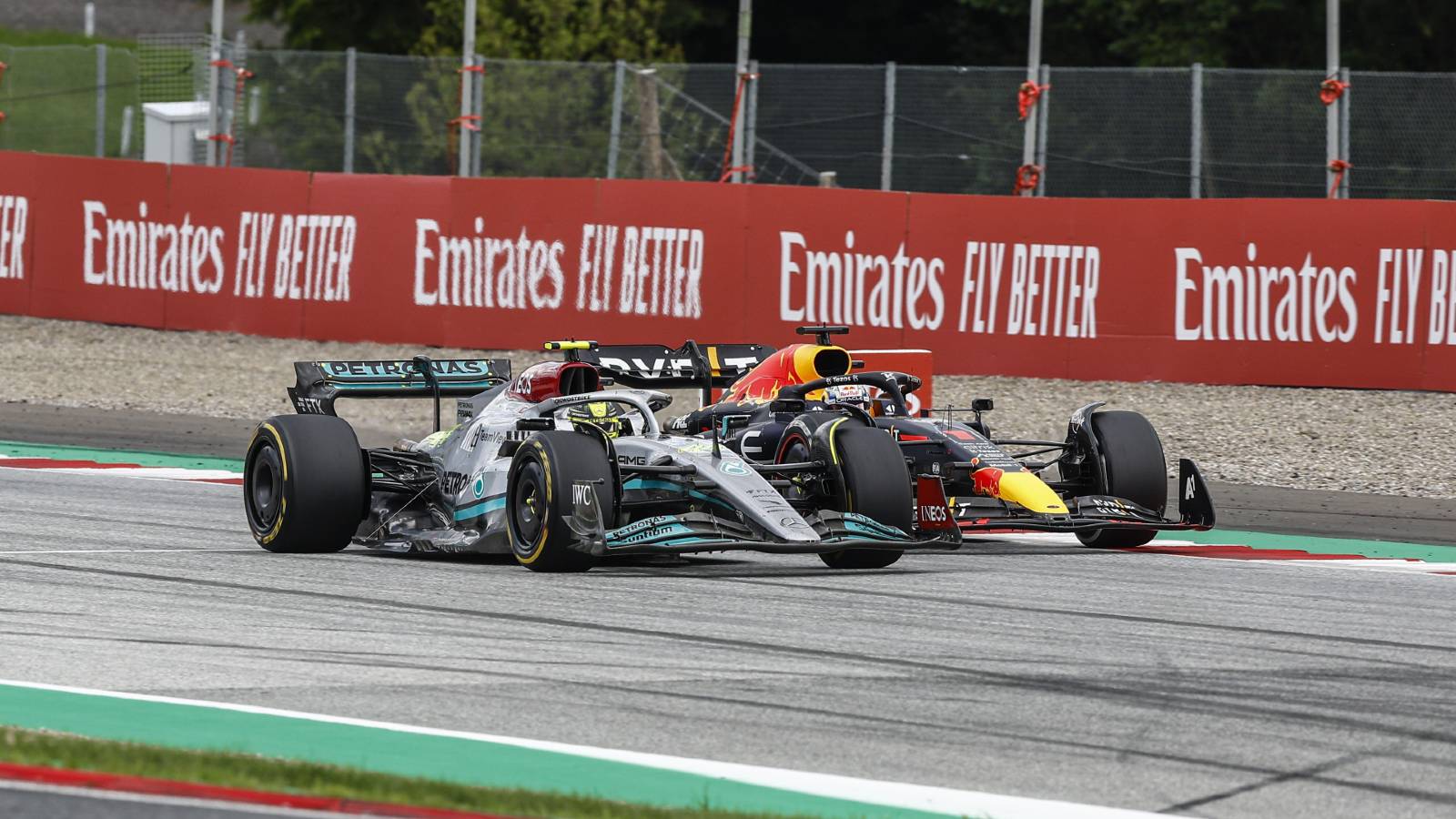 Max Verstappen thinks the intense rivalry between Red Bull and Mercedes could return if the eight-time consecutive Constructors' champions get back on the pace.
A fiercely-contested tussle for the world titles took place last year between Verstappen and Lewis Hamilton and their respective teams. Verstappen eventually claimed the individual honours in a controversial finale to the season, while Mercedes kept their Constructors' crown.
But this year, amid F1's new regulations, Mercedes have dropped away from championship contention as Ferrari have established themselves as the chief threat to Red Bull, and their driver Charles Leclerc as Verstappen's main danger.
It has been a friendlier fight so far, without the verbal sparring in which team principals Christian Horner and Toto Wolff regularly engaged.
Mercedes, however, are making headway with their problematic W13 car, Hamilton having been on the podium at each of the last three races, standing up there with Verstappen on two of those occasions.
If the reigning champions can generate further progress, the Dutchman senses things could heat up again between the teams over the 11 races that will comprise the second half of the season.
"Last year's conflict was not necessarily between the drivers but more between the teams," Verstappen told Servus TV, quoted by RacingNews365.
"We are, of course, not fighting with Mercedes at the moment.
"I think it will be different if we fight each other again. Maybe at the end of the season. We'll see."
Regarding his own relationship with Hamilton, the 24-year-old added: "We all have a lot of respect for each other. If someone does well, you can of course just say that to each other."
Verstappen also gave an appraisal of where Mercedes currently stand compared to Red Bull, with the points difference between them being 122 points, while Hamilton is 99 adrift of his 2021 title foe.
"They are better than at the start of the year but they need just a little bit more," added Verstappen, who holds an advantage of 38 points in his title defence over Leclerc.
"They are not bad over a single lap, but in the race on Sunday (Austrian Grand Prix) you saw we got away from them quickly.
"I think it also has to do with the different circuits. At Silverstone, they were very fast in the race.
"It's the same with us and Ferrari. It's about the details that can make the difference in the end."