Verstappen's salary already 'close to limit', say Red Bull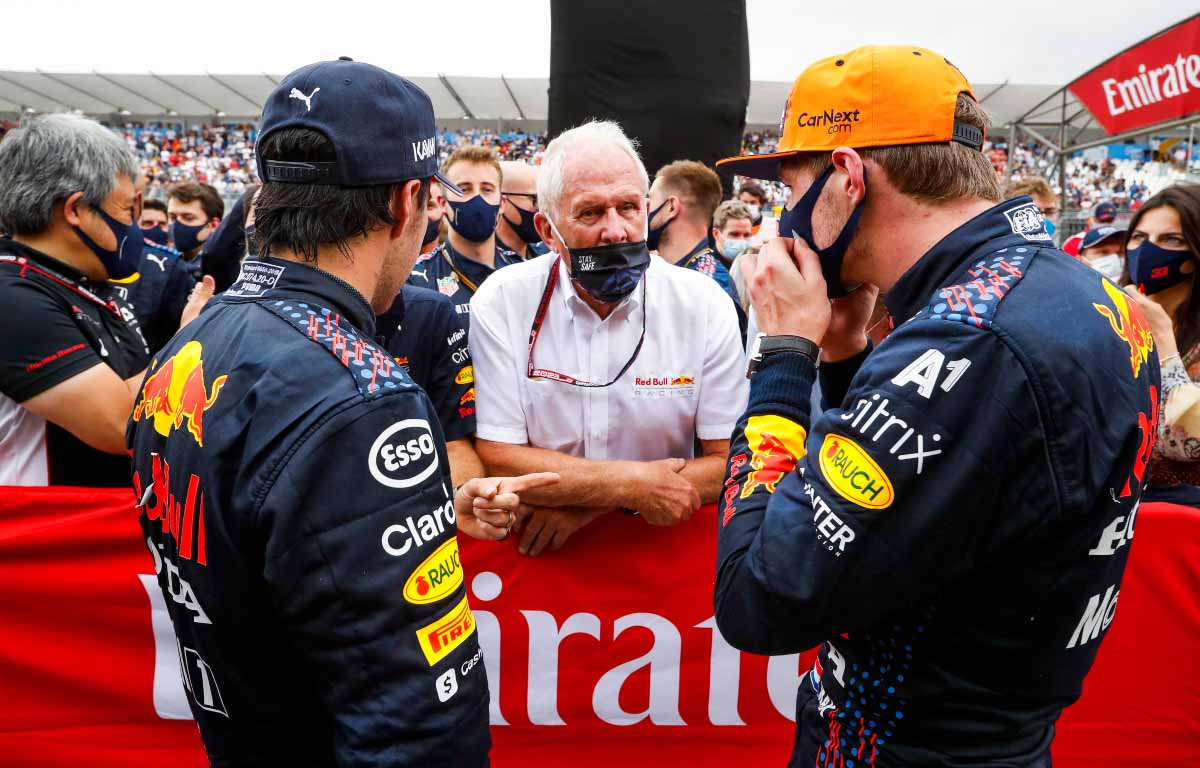 Max Verstappen's Red Bull salary will not dramatically increase, it seems, despite the fact that he is now a World Champion driver.
The Dutchman is widely reported to be the second-highest paid driver in Formula 1, behind only Lewis Hamilton, with an estimated annual salary of $25million.
His current contract runs until the end of the 2023 season but talks about a renewal are not too far away and are part of a wider drive by Red Bull to protect their assets and promote loyalty within the team with new long-term contracts being dished out.
We have already seen team principal Christian Horner recently sign a new five-year deal to remain as Red Bull boss and Verstappen appears to be the next high-profile Red Bull employee on the list.
ɴᴇᴡ season, ɴᴇᴡ ɴᴜᴍʙᴇʀ, ɴᴇᴡ ʜᴇʟᴍᴇᴛ

Very happy to show you all my new helmet for the 2022 season! It's the small details that make the difference 1️⃣⭐

1:2 & 1:4 2022 scale models available soon. Pre-register now to be the first to know. 🔗 https://t.co/ZJL7fBwqAy pic.twitter.com/msq2Jcj9Hy

— Max Verstappen (@Max33Verstappen) January 27, 2022
"We are in the process of extending all contracts by five years to ensure continuity within Red Bull," motorsport advisor Dr Helmut Marko is quoted has having told Autorevue.
"We will be having talks with Max in the coming weeks. His manager was difficult to approach because his son and Jos Verstappen were at the 24-hour race in Dubai."
But if Verstappen was hoping for a pay packet that rivals the estimated $40million annual salary that Hamilton is reportedly earning, then it appears those hopes will be dashed.
Marko added: "With Verstappen we are already close to the limit. There comes an end to it."
Even though a big pay rise is not in the works for Verstappen, Marko is not worried at all about potentially losing him to the likes of Mercedes.
"I don't believe Max will switch then," Marko said.
"The events at Silverstone have really damaged the relationship with Mercedes, especially Jos. I think that makes him less willing to switch. And it can't get much more expensive anyway!"
Marko also said that Red Bull are prioritising people over data, knowing if they can get the team right then surely the results will follow.
"I don't care about that [the data] any more," he declared.
"I only look at the progress we are making, which is significant.
"We are known for the fact that we can quickly become a top team, if we are not one at the beginning."
Red Bull are yet to announce their 2022 launch plans, with a report from Motorsport.com in Italy suggesting the delay is due to the RB18 failing a crash test.
PlanetF1 Verdict
Verstappen's salary already at the limit
Helmut Marko says Max Verstappen is already paid close to the limit of what Red Bull can afford.