Max Verstappen tells Red Bull 'don't ask that again' after rejecting team orders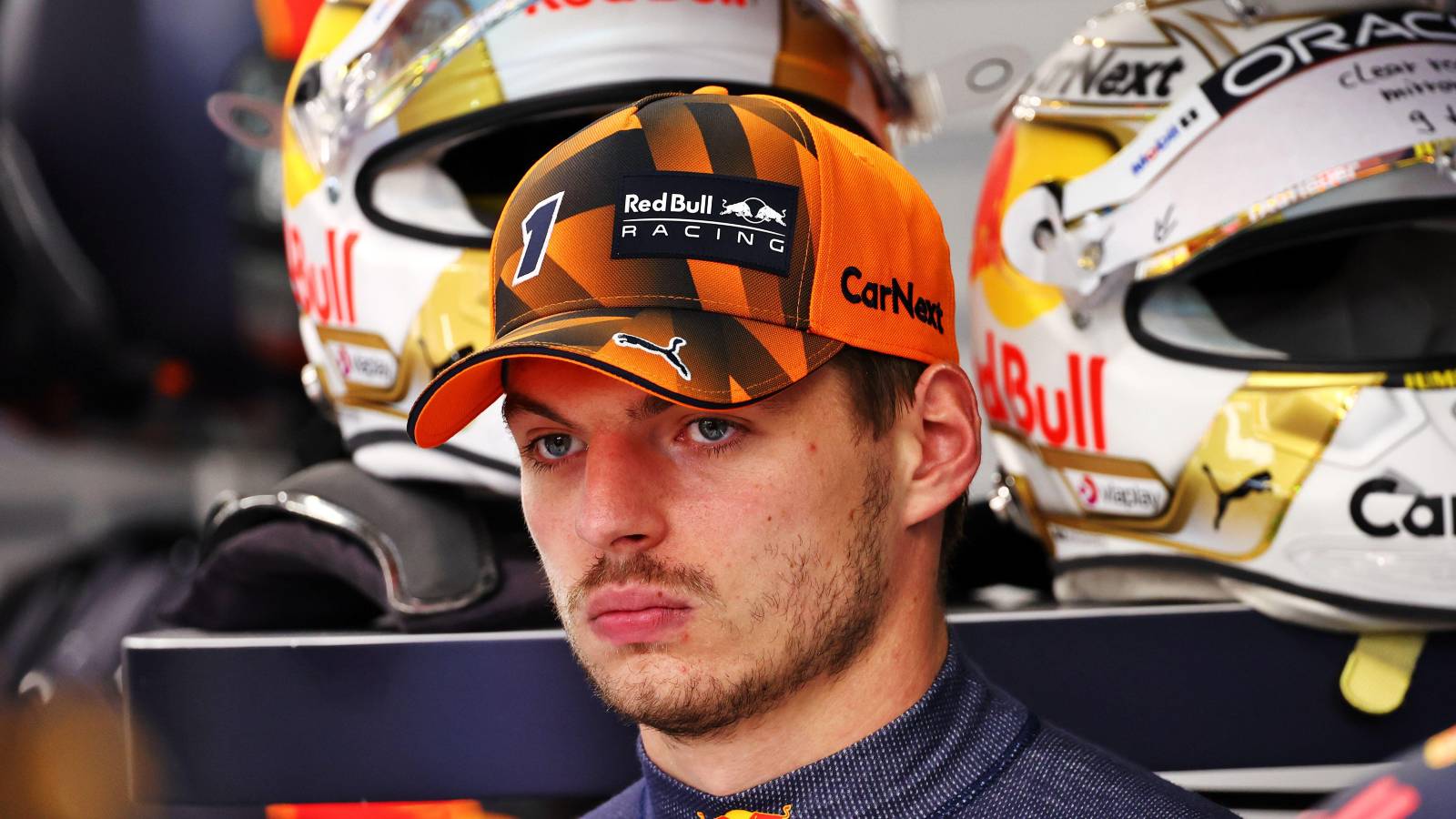 Max Verstappen told Red Bull not to issue him with team orders again after refusing to gift a position to Sergio Perez in the Sao Paulo Grand Prix.
Perez is trying to achieve the main target left unfulfilled for Red Bull this season – a one-two finish in the Drivers' Championship, with Verstappen long since confirmed as a back-to-back title-holder.
The Mexican is involved in a straight fight with Ferrari's Charles Leclerc for P2, with their scores now locked on 290 points apiece going into the season finale in Abu Dhabi.
But Perez would have had an advantage if Verstappen had obeyed team orders and allowed his colleague to overtake him for sixth position in the Sao Paulo Grand Prix.
The positions were not where the Red Bull duo are usually racing as Mercedes took a one-two finish through George Russell and Lewis Hamilton, who was involved in an early collision with his 2021 title rival Verstappen.
However, the team knew the importance in the closing stages of Perez finishing ahead of the Dutchman – who nevertheless rejected an instruction to swap places.
"Max, let 'Checo' through, please," was the order from Verstappen's race engineer Gianpiero Lambiase.
When that fell on deaf ears and the cars had crossed the finishing line, Lambiase added: "Max, what happened?"
Verstappen: "I told you already last summer, guys. Don't ask that again to me, okay? Are we clear about that? I gave my reasons and I stand by it."
Radio footage that was not broadcast on the world feed initially, but was later, had Perez as saying: "Yeah, thank you for that, guys, thank you.
"This shows who he really is."
Hugh Bird, Perez's race engineer, in response: "I don't know what to say."
Red Bull team principal Christian Horner was also heard apologising to Perez afterwards.
Martin Brundle, co-commentating on Sky F1, said he thought the episode reflected who is the real boss at Red Bull – namely, the man who has won 14 of the 21 grands prix this season.
"That's a very powerful radio message from Max Verstappen," said Brundle.
"That is 'I'm in charge around here – I call the shots'."
Verstappen is 139 points ahead of Leclerc, who finished fourth in Brazil, and Perez – and if both drivers failed to score at the Abu Dhabi Grand Prix, it would be the Monegasque who finished second in the World Championship having won three races this term to his rival's two.
In his interview with Sky F1, Verstappen said the situation had been ironed out during a team discussion.
"That's why I first went to speak to the team before I came here," said the 25-year-old. "I put everything on the table. Why? I gave my reasons. I'm not going to say why.
"But I think they understood and I explained it to them before, so it was not new to me and not new to them. But I think it's more important as a team now that we finally sat together and really put everything on the table.
"And importantly, we move forward. We go to Abu Dhabi, of course we want to win the race, but also if I get a chance to help Checo I will. That's why it was important we had this meeting."
Asked if his decision had anything to do with this year's Monaco Grand Prix, won by Perez, Verstappen said: "You can decide that."
Read more: Lewis Hamilton after latest Verstappen incident: 'What can I say, you know how it is with Max'