Max: RB18 upgrades not specifically designed for me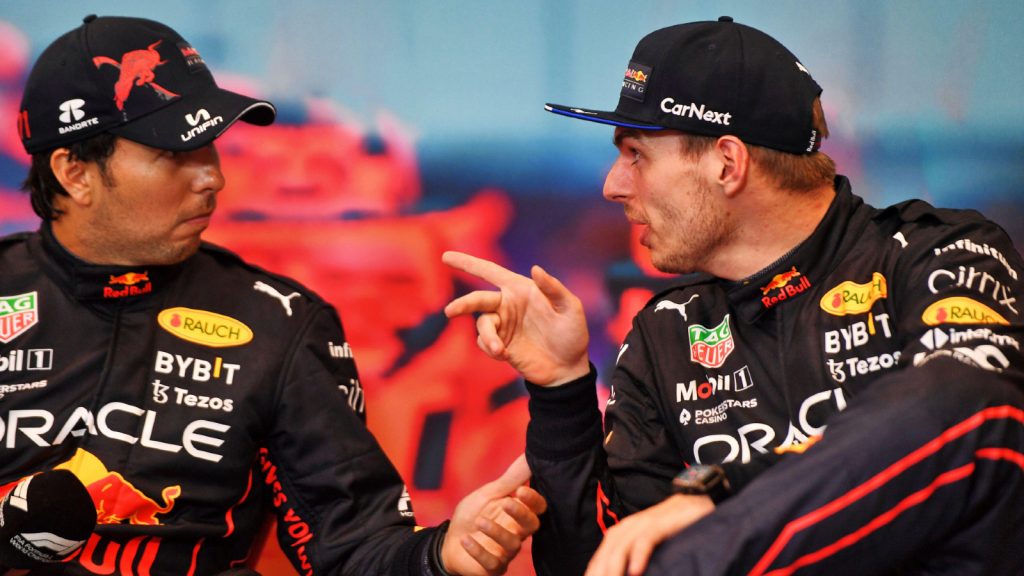 Max Verstappen has denied that Red Bull's recent upgrades have been "specifically designed" with his driving style in mind.
Red Bull have introduced several updates for the RB18 at recent races, the changes said to have given the RB18 a sharper front end which is more to Verstappen's liking than it is his team-mate Sergio Perez.
The Mexican driver told The Race that he felt the upgrades were "going away from me in terms of how comfortable I was in the beginning.
"I haven't been as comfortable with it [the development of the car] as I was in the beginning, let's put it that way."
Verstappen denied that there has been a deliberate plan to make the car to better suited to his style, saying he is just adapting better to the changes Red Bull have made.
"We always try to make the car faster and whatever they bring to the car you have to adapt to that," said the reigning World Champion, "and that's certainly what I've been doing.
"I mean, of course I say what I would like for my car in general, but the upgrades on the car are not specifically designed around me.
"It's just more pace."
One change Red Bull have made to the car is to try to improve its single lap pace in qualifying.
Taking pole position in two of the last three races, Verstappen says there is still room for improvement in that department.
"I think we are still a little bit… I would say not amazing in qualifying," he said.
"But that hasn't only to do with just the car, we are still a bit heavy.
"So, of course, when all the fuel comes out, that is just a limitation we have, so we still need to lose weight with the car, which we're working on.
"But that's why, I guess in the race, it's a little bit less of an issue because first of all, you cannot push like in qualifying.
"So probably that helps a bit with the way we have the car. And that weight issue with a full tank is a little bit less visible."
Following the Austrian Grand Prix, a race where Verstappen was second to Charles Leclerc, Auto Motor und Sport reported that Red Bull's recent upgrades have made the car heavier, adding to their tyre degradation issues.
The evolution of Max Verstappen
Max Verstappen played the championship game in taking home a safe second place in Austria.