Max Verstappen trolls Mercedes with cheeky joke about W14 car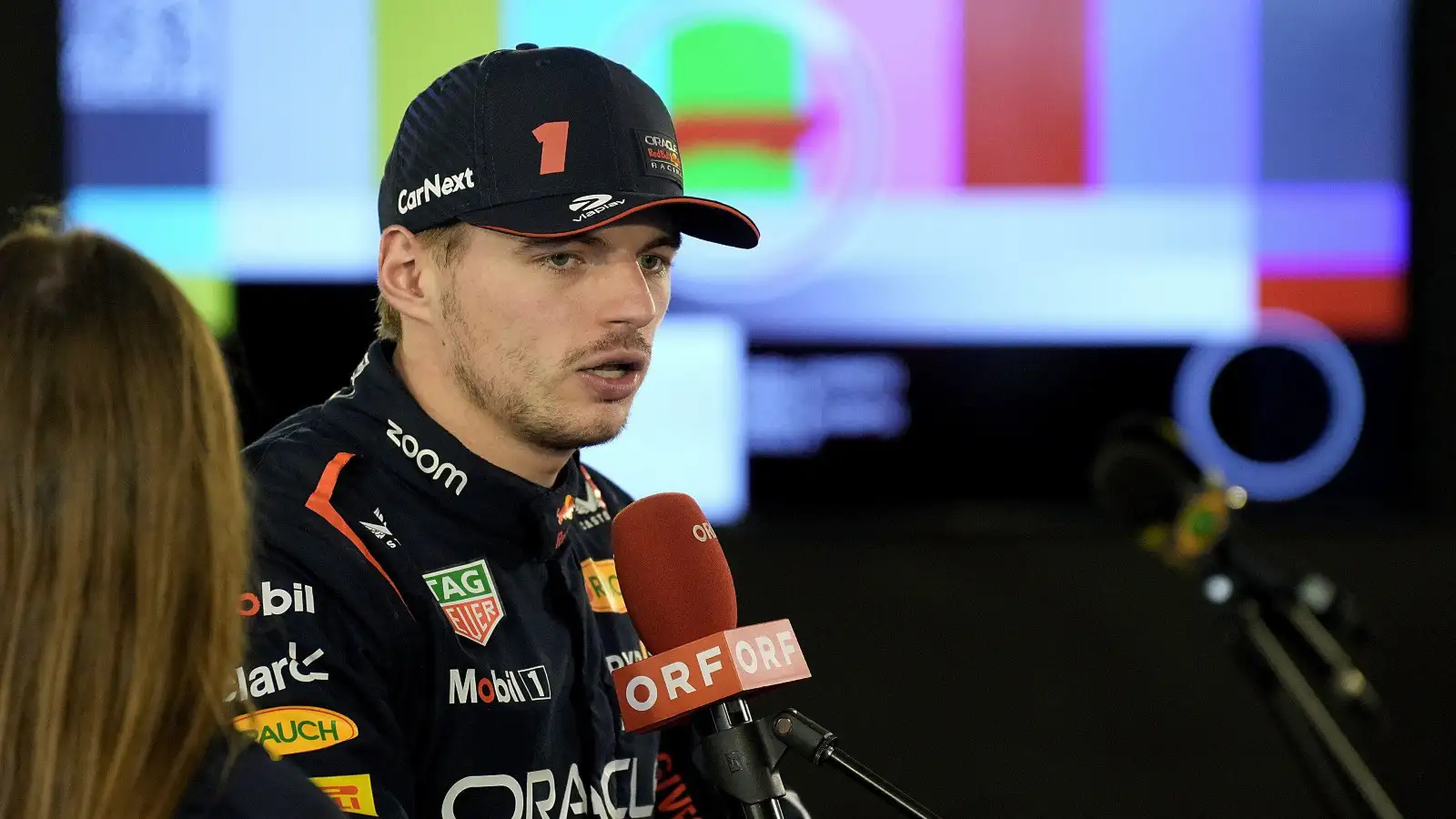 Max Verstappen has joked that the next Red Bull upgrade should be a move to zero-pods to throw their rivals off the scent, after a raft of copycat moves in recent races.
In Monaco Mercedes ditched their unique concept for the sidepod inlets introduced at the beginning of 2022 for a more conventional approach as used by Red Bull and others, as part of a wider change of design philosophy to try and reel in the dominant RB19.
Ferrari also moved away from their previous sidepod concept as a part of their Barcelona upgrade package for this weekend, with Red Bull's rivals looking to emulate what they can from the standout car on the grid while working on innovative solutions of their own.
Attention is naturally drawn to the quickest car in the field, however, and Red Bull remain comfortably fastest of anyone – with Verstappen having qualified fastest for the Spanish Grand Prix by almost half a second, and aborting an even faster lap in the process.
Team principal Christian Horner has spoken of the flattery that comes with teams looking to copy their work, and Red Bull's two-time World Champion Verstappen said his team "hit the ground running" when the ground effect regulations came into effect last season.
But despite their current advantage, the Dutchman insisted Red Bull are not resting on their laurels with the RB19.
PlanetF1.com recommends
Helmut Marko: 'I hear about rivals' updates but I don't see it on the stopwatch'
George Russell formally warned after 'really dangerous' Lewis Hamilton contact
"I think our next upgrade will be without sidepods! So then everyone can go back to that!" Verstappen joked when asked for his reaction to others moving to a Red Bull-style sidepod inlet design.
"I don't know, it's just how we designed the car but it's not only the sidepods, it's a lot of things that have to come together – and I'm not even the aero specialist there.
"I think we learned a lot over the years and now with the new regulation, we hit the ground running and we understood what was going on and that helps a lot.
"You can immediately focus on other things and hopefully, of course, we can keep that momentum going because everyone is of course pushing very hard to catch up.
"But also from our side, we are never satisfied, we always want more."
Red Bull are the runaway leaders in the Constructors' Championship, winning every race so far in 2023 and holding more than double the points of nearest rivals Aston Martin after only six rounds of the season.