Verstappen relationship 'worth more than any contract'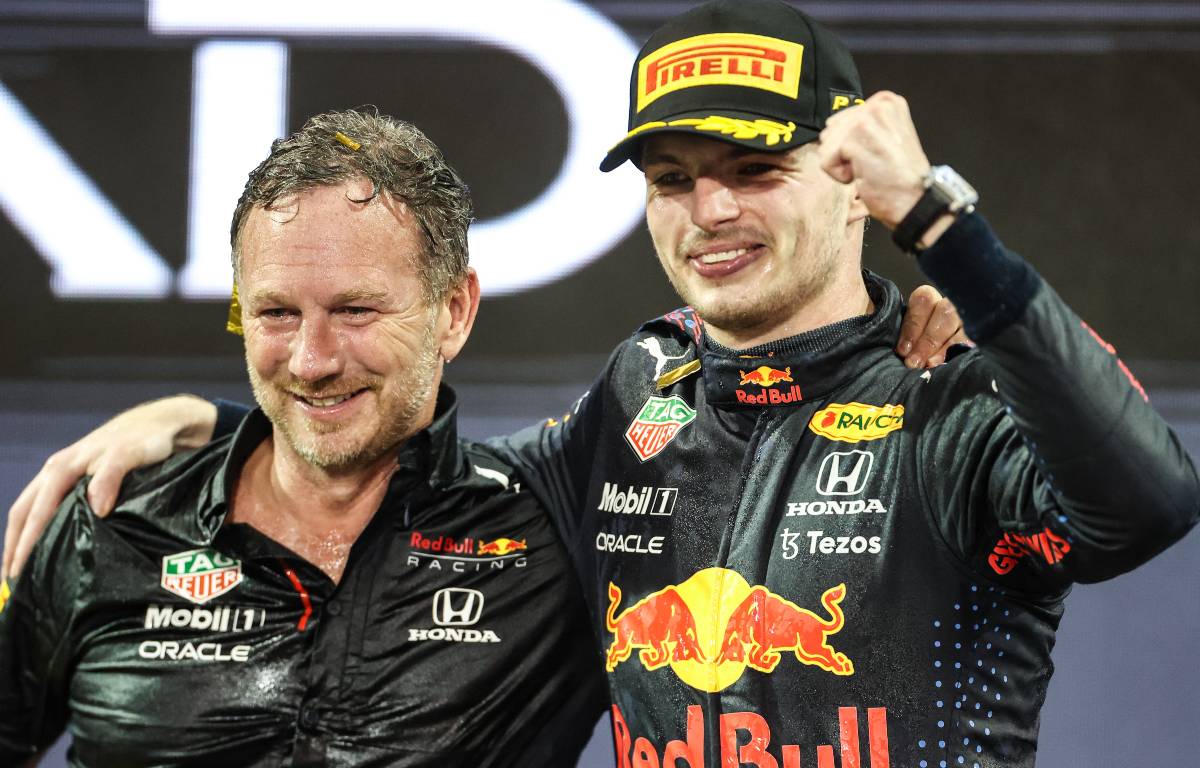 Christian Horner believes the relationship between Red Bull and Max Verstappen binds them together stronger than any contract.
The 2021 World Champion is far and away the number one driver at Red Bull and it has appeared that way ever since Daniel Ricciardo left at the end of 2018, the Australian clearly aware of who was the team's priority for the future.
That scenario has continued since Verstappen was accompanied by Pierre Gasly, Alex Albon and now Sergio Perez in the driver pairing, with the Mexican knowing from an early stage in 2021 that he was playing a supporting role to his Dutch colleague.
Before the 2021 campaign began, there were reports of Verstappen having a clause in his contract whereby if Red Bull could not give him a car with which to contend for the title, he would be able to walk away – most likely to Mercedes.
But that prospect evaporated quickly as Verstappen threw down an ultimately successful World Championship challenge to Lewis Hamilton – and it only served to cement the relationship between team and driver.
Warming up for 2022 👊🔋 #F1

🎥 @Max33Verstappen (IG) pic.twitter.com/cNUHKfl9Sn

— Red Bull Racing (@redbullracing) January 17, 2022
"I said on the radio on the in-lap [in Abu Dhabi], I want to do this with this team for another 10 to 15 years," said Verstappen.
That would have been music to the ears of Red Bull boss Horner, who thinks contracts become merely academic when a driver is so firmly embedded within a team.
"Relationships, I think, are not about contracts, it's exactly about relationships," said Horner, quoted by Speedcafe.
"And Max, he came into the team as almost a boy and he's grown into a young man, and he's grown with the team.
"I think the relationship we share, the trust we share in each other, is worth more than any piece of paper.
"I look forward to racing with Max for many years to come and I believe the best years are very much still to come."
Verstappen's current contract lasts until the end of 2023, as does that of his main opponent Hamilton at Mercedes.
If Hamilton decides to retire at that point or even before, it would only be natural for Mercedes to want to try and form a 'dream team' of Verstappen and George Russell.
But that possibility looks more remote than it did 12 months ago due to the intensity and hostility of the 2021 title fight, when the rivalry between Mercedes and Red Bull escalated to a new level.
Early contract extension for Verstappen?
Red Bull are looking to give Max Verstappen an early contract extension.