Verstappen left rueing quali issue: 'Pace turnaround was amazing'
Red Bull's Max Verstappen was frustrated to encounter a power unit problem that prevented him from qualifying higher than 10th.
The reigning World Champion and current championship leader will line up in 10th place for Sunday's Hungarian Grand Prix, after encountering a 'power unit-related' issue that prevented him from putting in a final run in Q3.
Verstappen made an error during his first run in the final part of qualifying, that put him 1.3 seconds away from the front-running times, after the Red Bull driver ran wide through Turn 2.
Coming out on track to put in his second, more decisive run, he encountered the power problem and, despite the best efforts of race engineer Gianpiero Lambiase to talk him through a fix, Verstappen was powerless both literally and figuratively as his final flying lap began.
Doomed to start in the midfield at a track known for its difficulty in overtaking, Verstappen chose to focus on the positives of seeing Red Bull join in the fight for pole position after being off the pace during Friday practice.
"I don't think it's a big issue, but something we couldn't solve on track, basically. It's very unfortunate," he told Sky F1 after qualifying.
"I think the turnaround from yesterday was amazing, I think the guys and girls back at the factory as well, there was a lot of analysing going on to understand what was not really working that well yesterday.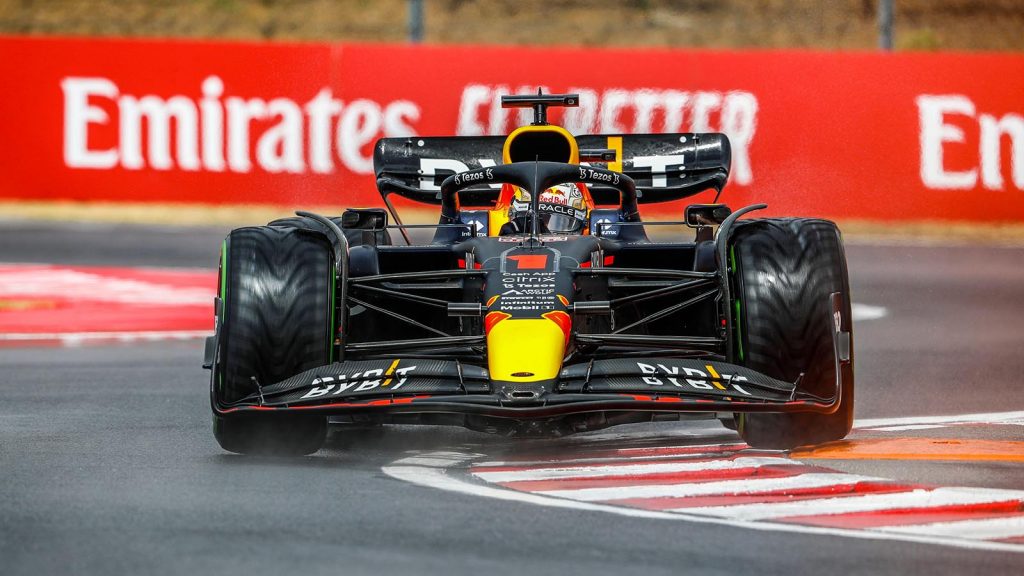 "In a way, that's a positive about today. We understood what went wrong and the car was so much better today in terms of handling on a track that doesn't really suit us.
"So that's a big positive for the rest of the year anyway, that we can, even on a track where we are not that strong, be competitive.
"Of course, I still would have liked to start in the top three and I definitely think we had the pace for it because, even in Q2, we looked very strong, comfortably. So yeah, [it was] a good turnaround."
Red Bull boss Christian Horner cast some light on the issue encountered by Verstappen, which isn't likely to have any repercussions for Verstappen in terms of power unit usage or penalties going forward.
As a result of the lower-than-expected grid slot, Verstappen said Sunday's race is going to be all about being patient in trying to move forwards.
"Unfortunately, the little glitch we had makes us start 10th," he said.
"It can be a tough one if you're stuck, I hope not too long! But we have to just stay calm and wait for our moments to go forward. We just need to be on it and be flexible."
Looking ahead to the Hungarian Grand Prix
The Hungarian Grand Prix is the final race before Formula 1's summer break.