Honda hope Verstappen's engine can be salvaged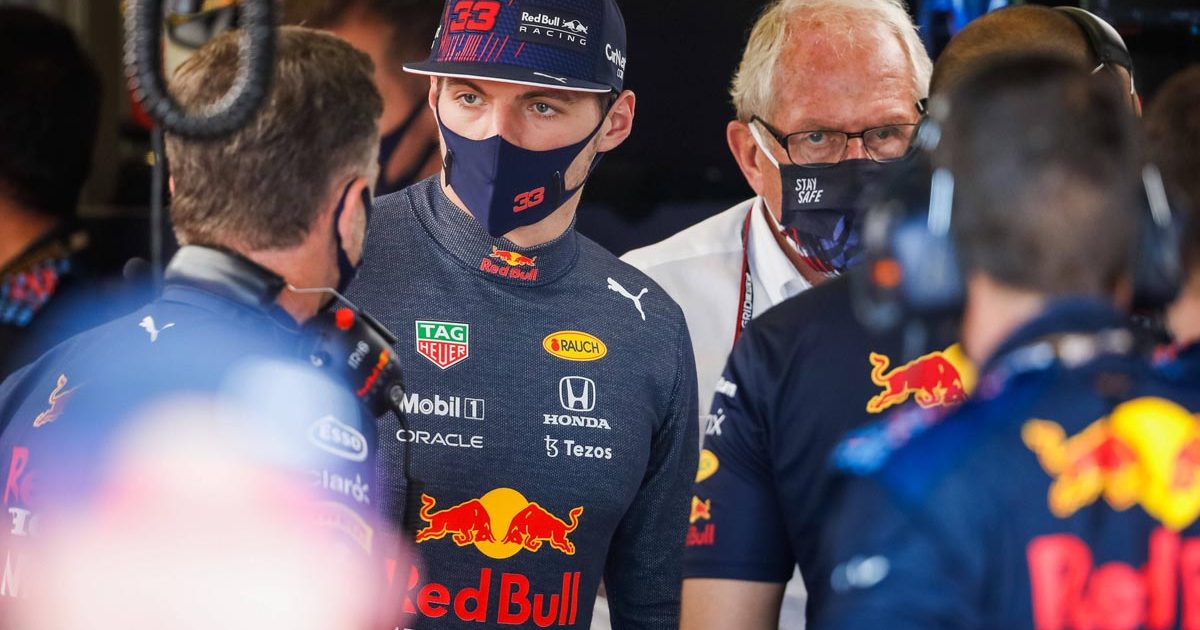 Honda believe the damage to Max Verstappen's power unit is "less than what we first saw" after his high-speed crash in the British Grand Prix at Silverstone.
Verstappen and World Championship rival Lewis Hamilton collided at high speed on the first lap of the race with the Red Bull piled into the barriers at Copse, leaving the Dutchman requiring hospital checks after the enormity of his impact. He was released from the hospital late Sunday night, given the all-clear after his assessments.
Photos of the car afterwards showed just how much damage had been done to Verstappen's RB16B, with the wreckage taken off the track in what appeared to almost be a write-off.
But Honda are optimistic the power unit could be salvaged if their predictions are correct – but will take a decision on whether or not to continue with it once they are able to analyse it properly.
"When I first saw the images of the car being lifted, I thought there was a lot of damage," said Toyoharu Tanabe, Honda F1's technical director, quoted by Autosport.
"But in reality it seems the damage is less than what we first saw. However, the actual damage cannot be known from its appearance when it is installed in the car.
"So we would like to send it back to HRD [Honda Research and Development] in Sakura and check it before making a decision. I honestly don't know [how much damage there is] because the damage varies depending on the location."
Waking up thinking 'did that really happen?' #F1 pic.twitter.com/QlK4MWKqOQ

— Planet F1 (@Planet_F1) July 19, 2021
Check out all the latest Max Verstappen merchandise via the official Formula 1 store
The impact, measured at 51G, saw Verstappen visibly shaken and winded by his crash, and any subsequent damage to his power unit could have ramifications for the season ahead.
If they were to write off this power unit, there would be cost-cap implications by having to place more resources into funding the development of a new one, alongside potential grid penalties further down the line by having to use more power unit components than they are allowed in a single season.
Verstappen's former team-mate, Alex Albon, said any significant damage would have not just had implications for his title ambitions, but losing key machinery would have a knock-on effect for the remainder of the season.
"Now, clearly Lewis is a little bit closer to Max in the title fight, and [Red Bull] are an engine unit down, a gearbox down, it's all kind of restarting," he said during post-race analysis on Formula1.com.
"It does put Max on the back foot."