Verstappen happy to have Vettel as team-mate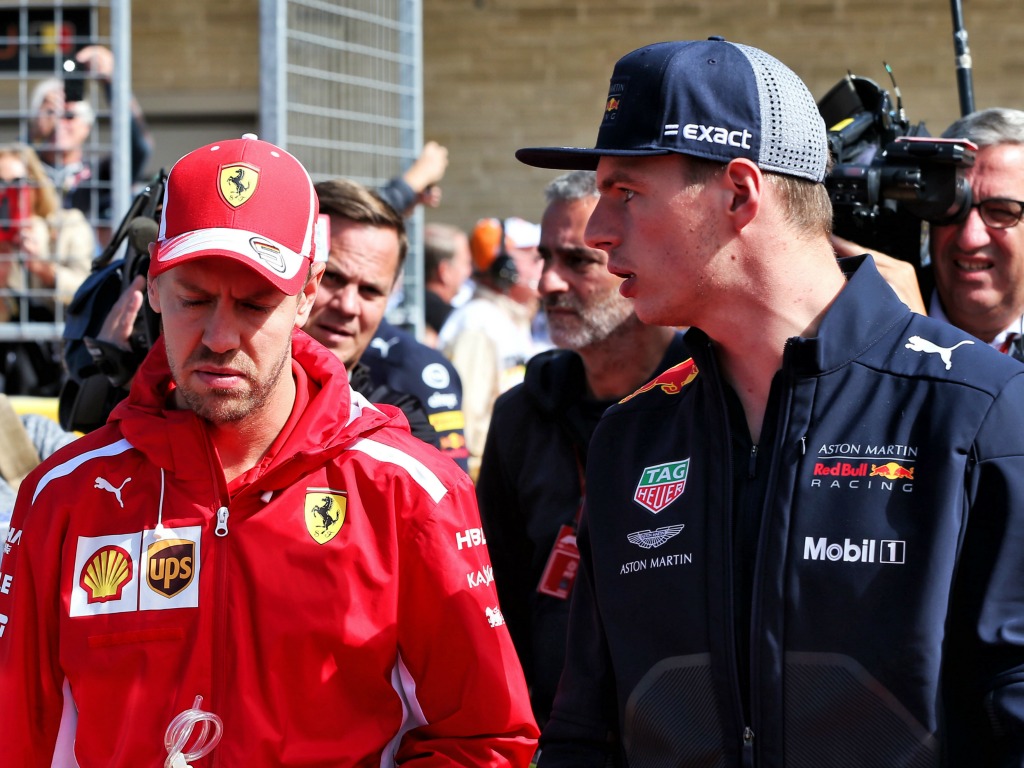 Max Verstappen says he'd have "no problem" with Sebastian Vettel joining Red Bull as his team-mate in 2021.
The German driver is now without a seat for next season after Ferrari opted not to renew his contract and signed Carlos Sainz instead.
Rumours quickly began to swirl of him replacing Valtteri Bottas at Mercedes, but they look to have been to rest by the team.
That leaves a seat alongside Max Verstappen at Red Bull as the only option for Vettel if he wants to stay on the grid and avoid dropping down to the midfield.
The pair have a history of clashing both on and off-track. Despite that, the Dutchman says he'd have no issues with the four-time World Champion partnering him.
"Two winning drivers in one team can work – just like Daniel (Ricciardo) and me," he told Austrian broadcaster Servus TV
"I wouldn't have a problem with Seb as a team-mate. But it's not my decision. I never worked with Seb but normally it wouldn't be a problem. Every driver wants to win."
Vettel enjoyed the best years of his career at Red Bull, winning four World Championships in a row. Christian Horner was team principal for those seasons and, still in the role today, refused to rule out a return.
"We have so many special memories with Seb. We had an incredible time. If he leaves F1, it would be a loss for F1," he said.
"We never expected Seb to be on the market, we never expected Ferrari to be so ruthless and not offering him a contract."
"They [Max/Seb] are both fantastic to work with. We had a fantastic time. We had a great relationship with Seb and it's the same with Max now.
"Alex is also developing very well. Like I said the timing of [Seb being available] is unexpected."
With Daniel Ricciardo joining McLaren, another potential destination for Vettel was Renault. However, that seat now looks to be unavailable with reports suggesting the signing of Fernando Alonso will be announced imminently.
Check out the latest episode of our Torquing Point podcast as the team reflect on a crazy opening race in Austria:
Follow us on Twitter @Planet_F1 and like our Facebook page.