Max Verstappen on why 2022 title 'feels very different' to 2021 success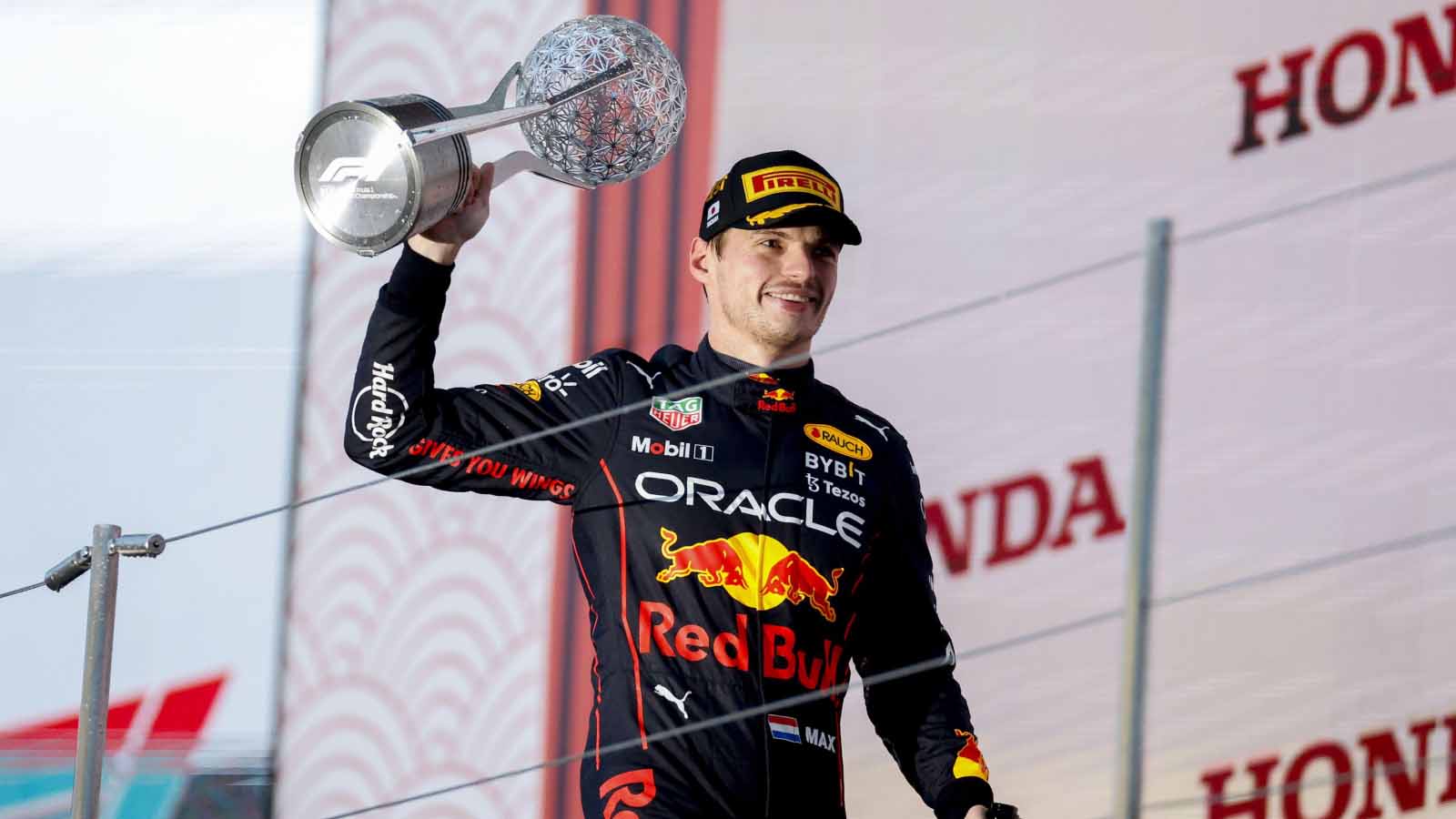 Max Verstappen said he feels "very different emotions" to 2021, with his second World Championship having been earned in different circumstances.
Verstappen was told he had won the title at Suzuka in an unusual way, with a penalty for Charles Leclerc coming and giving him the points required.
This came with confusion though, even to the man himself, as there was not widespread consensus about whether or not full points would be awarded – with the lack of certainty somewhat dampening the occasion initially for the Red Bull driver.
But the result was eventually confirmed and Verstappen was able to celebrate with his team as he had hoped to do, with four races to spare and a chance for his achievement to fully sink in.
The Dutchman explained how things differed for him this time around, particularly given the context of the season which has unfolded this year.
All hail the 2022 #F1 World Champion!

Max Verstappen did it again, only the 17th driver in history to win multiple World titles pic.twitter.com/S75FYmTuk9

— PlanetF1 (@Planet_F1) October 10, 2022
Having gone from one of the tightest, tensest title battles in Formula 1 history to being able to eventually win at a canter in 2022, he spoke about how the two achievements match up – with both feeling "beautiful" in their own right.
"I think the first one is always the most emotional, but I think this one is definitely the better one, just in terms of performance," Verstappen said after the race.
"Yeah, very different emotions. You know, last year, all the way till the last race is probably the worst kind of feeling, going into that last race.
"But also because at the time, I don't think we were the quickest anymore, so that also doesn't help. And this year, I think, yeah, it's just been very, very different in emotions from the start, all the way through to the year.
"But you know, both are beautiful and both are, at the end of the day, nice to experience because it's nice also really have always the pressure on and having to perform to your limit every single lap of the race. But not for too many years in a row.
"So, I was very happy with the year we had this time around."
Verstappen's win in Suzuka drew him alongside Fernando Alonso in overall career victories, taking the 25-year-old to the top step for the 32nd time in his Formula 1 career, and becoming only the 17th person to win a second World Championship title.
Read more: F1 cost cap: What punishments are Red Bull facing after minor breach?