Max Verstappen, Sergio Perez latest F1 drivers to disagree with FIA's political statement clampdown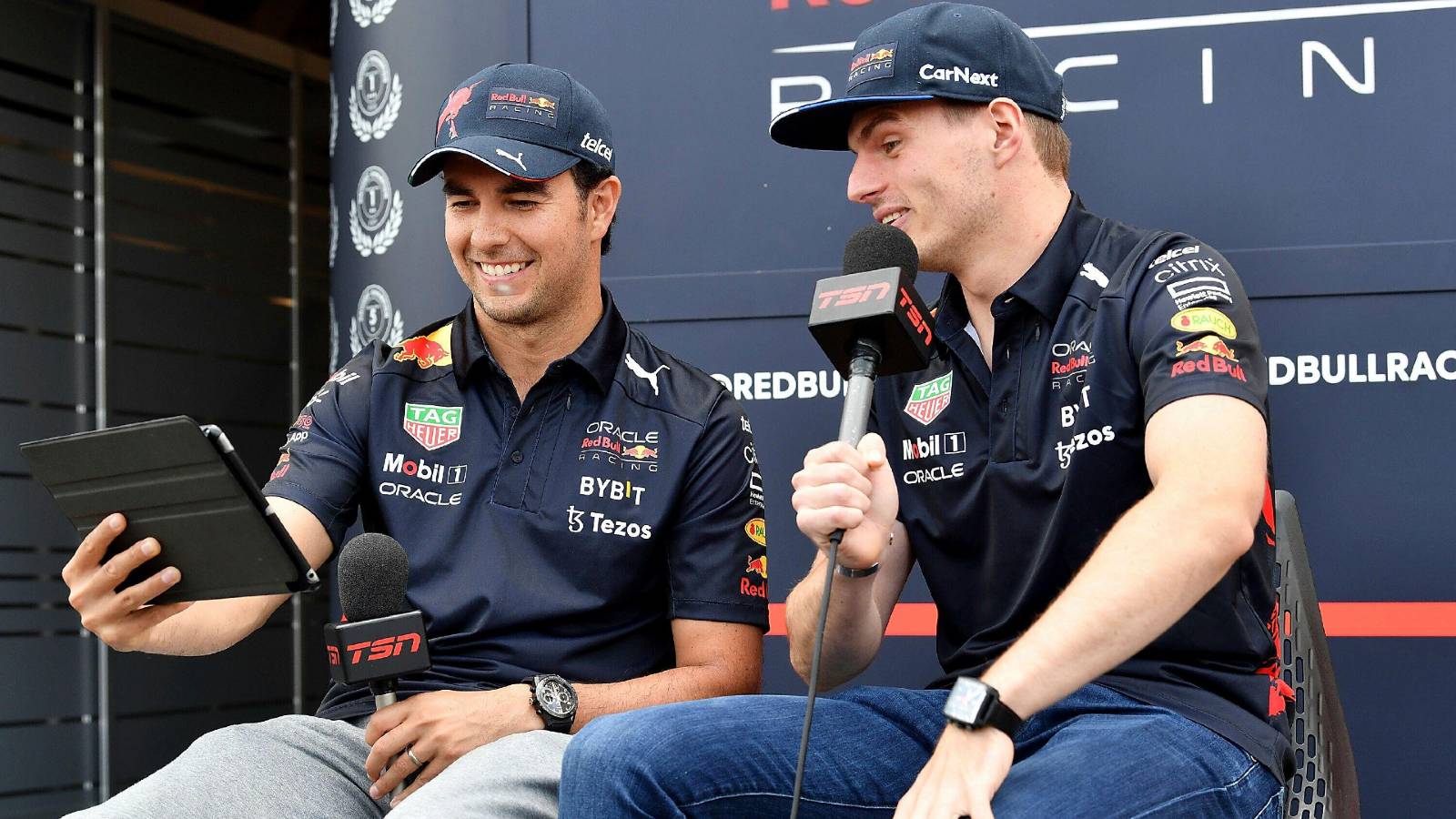 Red Bull pair Max Verstappen and Sergio Perez have joined the driver backlash to the FIA's new controls over political statements.
The FIA caused something of a stir when they introduced a new ruling which stated that any personnel would need their prior permission to make religious or political statements during an FIA-sanctioned event.
The likes of Valtteri Bottas and former F1 driver Sebastian Vettel, the latter a leading F1 activist in his final few years on the grid, have both spoken out against the ruling, and now Verstappen and Perez can be added to the list.
Verstappen said that while he is not usually one for speaking out, he finds it "unnecessary" to bring in a ruling designed to stop it.
"I think firstly, you know, everyone's different, some people are more outspoken than others," he told Sky Sports F1.
"I'm normally not that outspoken on that, because first of all, it's tough as a racing driver to be fully committed to that as well in terms of going into everything and making sure that you know all the facts right.
"But I don't think it is necessary, because, in a way, you're basically making sure that people aren't allowed to speak anymore, which I think we should be allowed to.
"And of course, like I said before, some people will speak a bit more, some not, but it was probably a bit unnecessary."
PlanetF1.com recommends
Valtteri Bottas: Statement ban is not 'necessary' but 'this is Formula 1'
David Coulthard speaks out in support of FIA ban on drivers' political statements
Toto Wolff expects FIA political statements ban to relax after further talks
Perez said it is important for drivers to be able to express themselves, and believes that younger drivers in particular may now struggle to understand what they can or cannot say.
McLaren's Lando Norris is one of the drivers who had spoken about his desire to use his voice more following Vettel's retirement.
"We want to be ourselves and we want to be able to express ourselves in any way that we want," Perez told reporters, as per the BBC.
"We all have differing views and differing beliefs in religious ways. I get the political side but we all should be free to express ourselves the way we want.
"I believe in this sport it is important to express yourself. There are some younger drivers that I think they will struggle to know what you can say or what you cannot say.
"That to me, is not correct. But we will discuss that."