Max Verstappen 'could have helped' Perez with Lewis Hamilton's 2016 Abu Dhabi tactics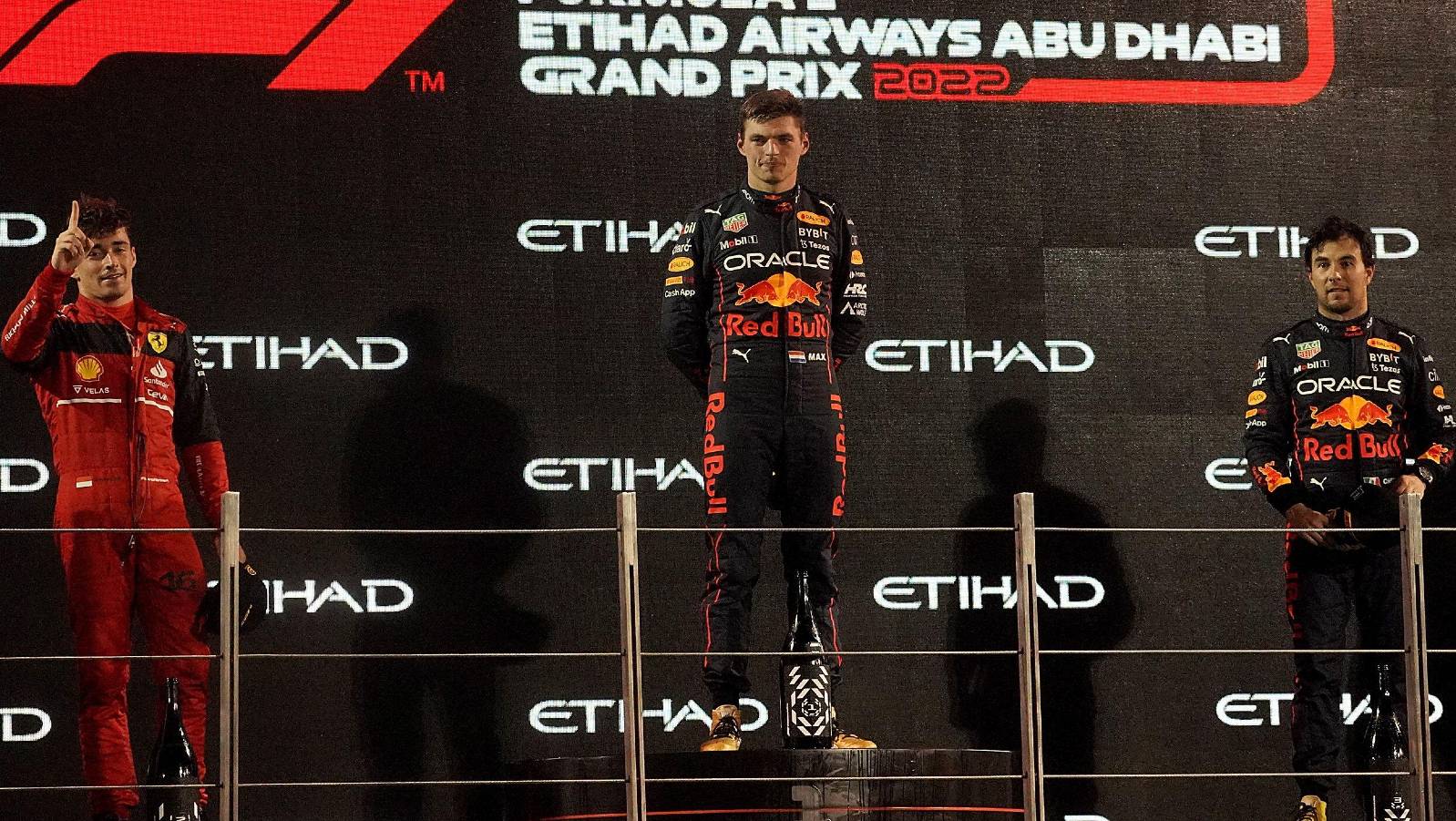 Max Verstappen could have helped his team-mate Sergio Perez's bid to finish second in the World Championship by re-enacting the 2016 Nico Rosberg scenario in Abu Dhabi.
That was a theory put forward by Formula E driver and BBC radio pundit Sam Bird after Perez narrowly failed to hunt down Charles Leclerc for the runner-up's position at Yas Marina and the P2 spot in the Drivers' standings that went with it.
Verstappen, who had refused to concede a position back to his Red Bull colleague in Brazil a week earlier, said before the Abu Dhabi Grand Prix he would be prepared to assist Perez in the season's finale in his quest to finish ahead of Leclerc.
But there was no way the World Champion could move aside because in the decisive stages, Leclerc was running second and being chased by Perez who had made a second pit-stop while the Ferrari man made a one-stop strategy work.
Leclerc clung on by 1.3 seconds and ended the campaign with 308 points to Perez's 305 – which meant the two points Verstappen had refused to relinquish at Interlagos were ultimately immaterial.
However, Bird put forward one suggestion where the Dutchman could have influenced the outcome – by doing what Lewis Hamilton had implemented at the same venue six years earlier as he tried to snatch the title from his Mercedes team-mate Rosberg.
Asked during the Chequered Flag podcast if there was anything Verstappen could have done to help Perez, Formula E racer Bird – runner-up in the 2013 GP2 Series – said: "I think so. I absolutely think so.
"There's a specific race I look back at that's kind of similar, when Nico Rosberg won the World Championship in Abu Dhabi.
"Lewis Hamilton led that race and Nico Rosberg was sitting behind in second place. Towards the end of the race, a fast-charging Sebastian Vettel was coming at Nico Rosberg, and Lewis Hamilton was driving so slowly unnecessarily that Rosberg was at real danger of losing the world title to Lewis Hamilton because if Sebastian Vettel had overtaken him, Lewis Hamilton would have been the World Champion.
"Max could have done something similar. Max had the capacity and speed to re-overtake the Ferrari if he were to squabble with the Ferrari, that's my opinion.
"So he could have slowed down, blocked Charles Leclerc a little bit, they would have had a bit of a fight with DRS. But that would have brought Sergio Perez into the game.
"And then the last three or four laps could have been really entertaining. Obviously that wasn't to be, but I do think that was an option.
"Max Verstappen, of course, did the right thing for himself and got the maximum points. But could we have seen a big barnstorming fight between all three of them at the end?"
Bird's BBC colleague Jack Nicholls made the point that had Verstappen done what was being suggested, Leclerc would have had DRS and thus Perez would have found it difficult to overtake the Ferrari.
"It sounds a little bit like we are beating down on Max Verstappen, which we are not," added Bird.
"The question was 'could he have helped?' and we are giving scenarios. The answer is yes. It would have really been probably asking a lot – it was a risky one."
Read more: Conclusions from F1 2022's season-ending Abu Dhabi Grand Prix