Max Verstappen hits out at 'sickening' reaction, reveals family members targeted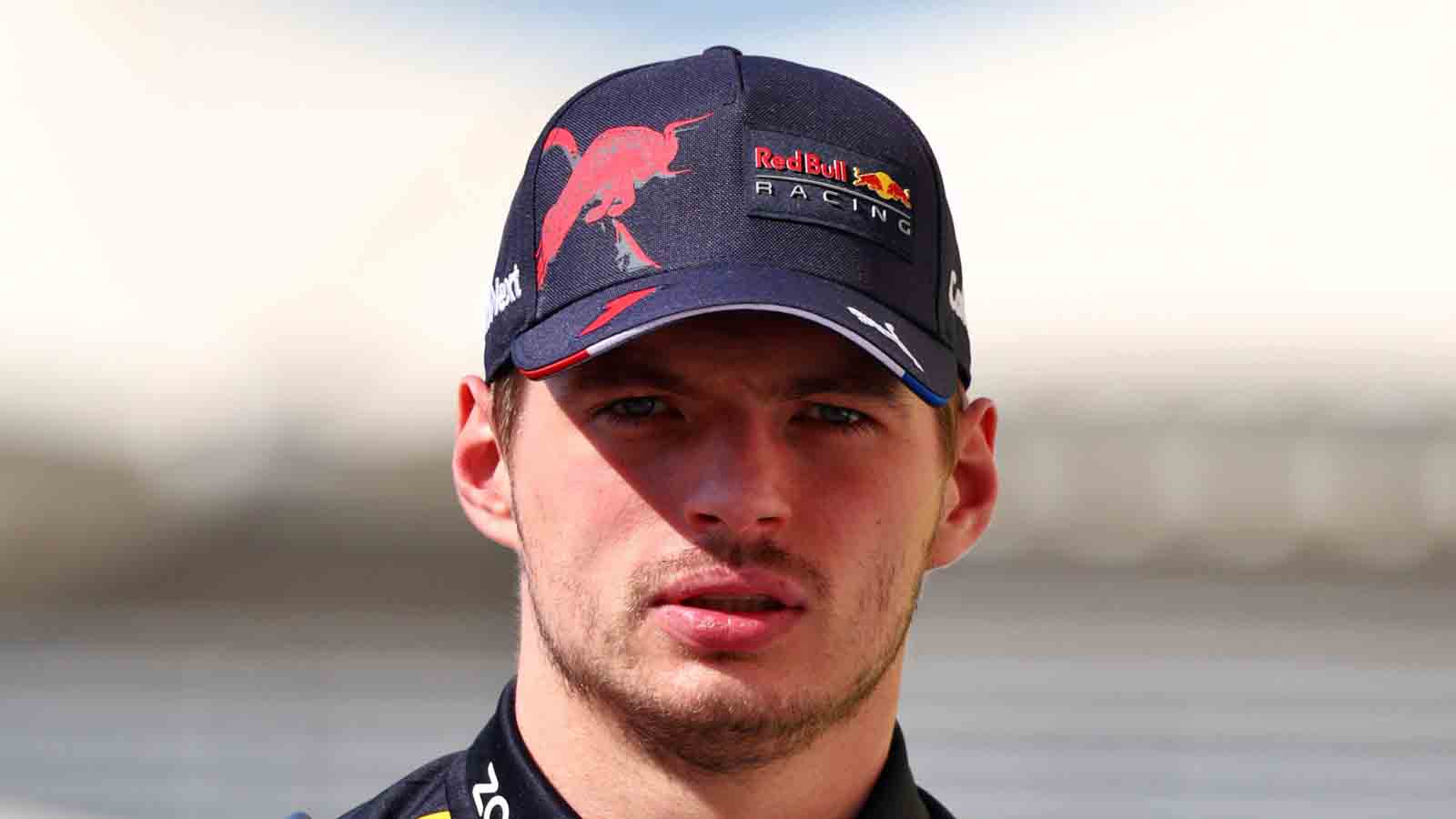 Max Verstappen has railed against reaction from social media and within the paddock around his apparent refusal to follow team orders in Sao Paulo last weekend, revealing that members of his family have been targeted for abuse in the aftermath.
Verstappen sparked controversy at Interlagos when he did not follow instructions to allow team-mate Sergio Perez back past him for sixth place in the Sao Paulo Grand Prix, with his Red Bull colleague looking to secure second place behind the Dutchman in this year's Drivers' Championship.
Verstappen hinted that he had prior reasoning for not allowing Perez by at the chequered flag, saying on team radio after the race: "I told you already last time, guys. Don't ask that again to me, okay? Are we clear about that? I gave my reasons, and I stand by it."
He has since been subject to criticism for not giving way to Perez, who now heads into the weekend level on points with Charles Leclerc in the hunt for second in the championship – and Verstappen has now confirmed he will help his team-mate towards that target this weekend.
Red Bull released a statement on Thursday admitting mistakes had been made in how the situation was handled in Brazil last time out, but stressed Verstappen is an "open and fair team player".
The reigning World Champion also acknowledged things did not go to plan, but explained that the issue has now been ironed out behind closed doors.
"We had a bit of a miscommunication on Saturday and Sunday," Verstappen said.
"Nothing had been said to me about a potential swap or whatever. It only came into that last lap that it was said on the radio, and I think they should have known my response already from what I said the week before.
"And after that race, we had some good discussion and we put everything on the table and everything has been solved.
"So in hindsight, we should have had that conversation earlier because I have never been a bad team-mate to anyone. I've always been very helpful and the team knows that.
"You know, I always put the team up front because at the end of the day, it is a team effort. So yeah, I think what we learned from that is that we have to be a little bit more open, and we just have to communicate better to each other."
But when it comes to how the response has been from fans and the wider media, Verstappen's response was altogether more scathing about the events from Sao Paulo.
"I'm not going to go into detail what that was because that was between myself and the team, but it is incredibly disappointing that while you're not knowing the full facts that people write so many bad things straight away. I don't know why that is," Verstappen told media, including PlanetF1, of the reasons behind not moving aside for Perez in Sao Paulo.
"But at the end of the day, you continue to do all the problems social media has by writing these kinds of things.
"So like I said before, it's just incredibly disappointing as well to read these kind of things. Because I know how I am, [Perez] knows how I work with them, and I've always been good to the team.
"When your own sister writes [to] you and it's getting way too much and you have to do something about it, I think that says enough. Yes, it does get to me, because you cannot attack my family.
"You don't even know the real story so you don't need to write a story, but yeah, I'm just a little fed up with all this b******* just going around all the time.
"As soon as something negative [happens] it needs to be highlighted and it's pretty sickening, to be honest, being part of all that.
"Well, at the end of the day I hadn't even done anything wrong, it's just people misunderstood what was actually going on."
Additional reporting by Thomas Maher
Read more: Jolyon Palmer: Sergio Perez's Monaco crash 'fishy', but Max Verstappen 'small-minded'