Max says F1 'more about penalties than racing'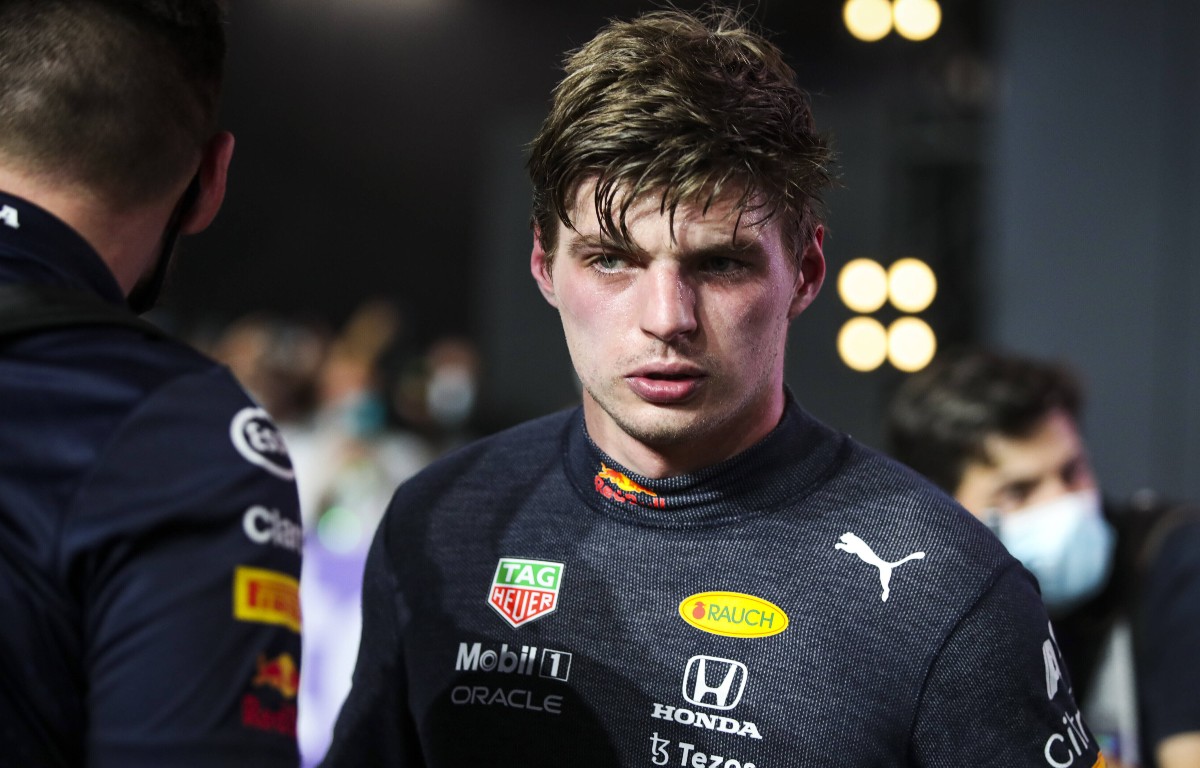 After one of the most dramatic races of all time, Max Verstappen was left feeling like penalties are ruining the racing in Formula 1.
As the penultimate round of the 2021 F1 season, the Saudi Arabian Grand Prix was expected to deliver the drama as Verstappen and Lewis Hamilton resumed their title battle, but what followed was a new level of crazy.
The true chaos started after one of several race restarts, as Hamilton passed Verstappen into Turn 1 for the lead, only for the Dutchman to go into the run-off area and force his way back onto the track ahead of Hamilton.
After another red-flag stoppage, Red Bull and Mercedes accepted Hamilton would take the standing restart from P1, while Verstappen would launch from P3.
Verstappen jumped Esteban Ocon and Hamilton at that restart to lead again. But as the pair returned to battle later, once again they were off the track, this time Verstappen told to return the place.
He slowed down the straight, but an unsure Hamilton went into the back of Verstappen, damaging his front wing – an incident which earned Verstappen a 10-second time penalty post race.
A five-second time penalty was then issued to Verstappen for forcing Hamilton off at the restart, shortly after Verstappen had let Hamilton through at Turn 27 and immediately passed him again.
Then, Verstappen let Hamilton through into the lead again, and from there the Briton pushed on to victory as Verstappen dropped off with degrading medium tyres.
Lewis Hamilton will join Max in the stewards' room and both are under investigation for the same alleged offence. This may not be over yet.#F1 #SaudiArabianGP https://t.co/VH3z07Oq8l

— PlanetF1 (@Planet_F1) December 5, 2021
Perhaps never before has Formula 1 seen a race quite like this, one which Verstappen felt had been spoiled by penalties – something he suggested is an issue across the sport, not only at the Saudi Arabian GP.
Informing Verstappen that he had been voted Driver of the Day, the Red Bull team told him: "I think someone's got your back here, Max, because you've been voted Driver of the Day. It's not the FIA, somebody else has got your back."
Then, discussing his achievement with Formula 1, Verstappen said: "Luckily the fans have a clear mind about racing, because what happened today is unbelievable.
"I'm just trying to race and this sport is more about penalties than racing, so for me this is not Formula 1.
"But at least the fans enjoyed it and I gave it all today, but clearly not quick enough. But still happy with second."
Verstappen still leads the Drivers' Championship, but goes into the final round in Abu Dhabi level on 369.5 points with Hamilton and ahead only by virtue of his superior number of race wins.
And looking ahead to that all-important round, Verstappen is predicting an "exciting" season finale.
"Throughout the whole season it has been up and down and we had good moments, bad moments, and now we go into the final race tied on points," he told Sky F1.
"So basically how we started this season, of course my advantage in race wins, it will be exciting and I hope of course we can just have a good weekend there."
Was Verstappen too aggressive?
Max Verstappen was given two penalties at the Saudi Arabian GP. Was he too aggressive?