Max deliberately slowed to block Bottas fastest lap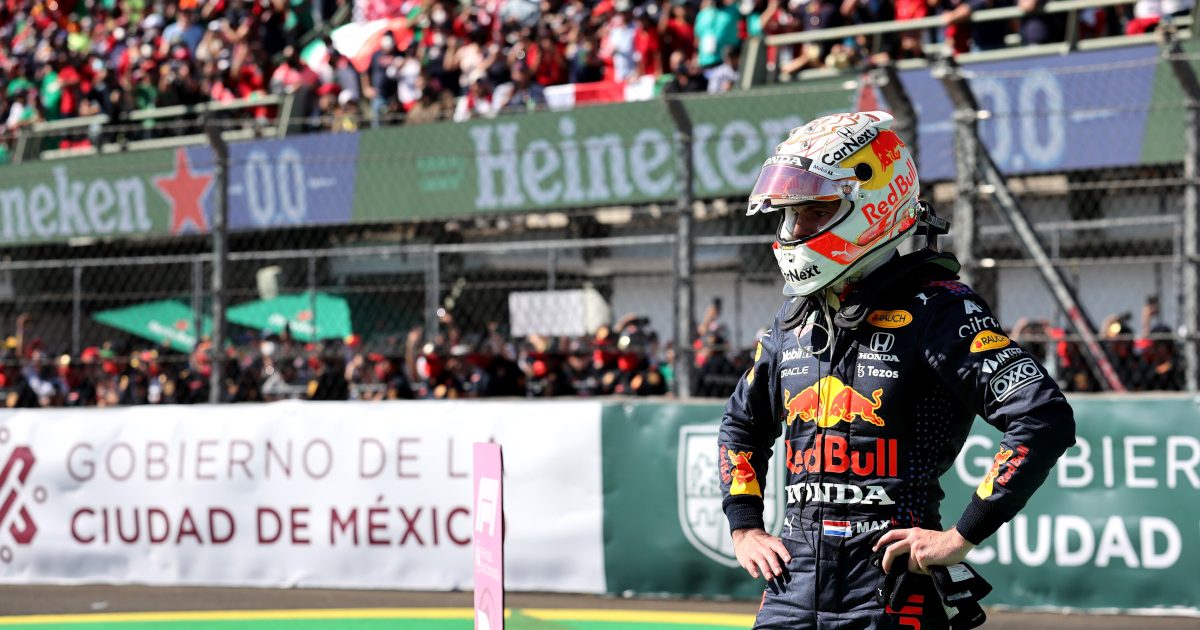 Max Verstappen had a bit of fun with Valtteri Bottas late in the Mexican GP, deliberately slowing to try stop him from setting the fastest lap.
Heading into the final 10 laps of Sunday's race at the Autodromo Hermanos Rodriguez, Verstappen was on course for maximum points as the Red Bull driver was not only leading but he also had the fastest lap time for the grand prix.
Mercedes made the call to pit Bottas late in the race, putting him on new soft tyres in the hope of minimising the damage for Lewis Hamilton, who was running second.
Verstappen had other ideas as he played a game of cat-and-mouse with the Finn, and even deliberately slowed down to ruin his lap.
"He's slowing me down," said Bottas.
Verstappen dropping 3 seconds in a couple corners to block Bottas' fastest lap attempt 😂 pic.twitter.com/lqFsQ68MyX

— Tom (@f1tomRB) November 7, 2021
Mercedes pitted Bottas again, his fourth stop of the day, for another set of soft tyres, this time the Finn succeeding in posting the fastest lap time of the race.
While Bottas didn't score a point for it because he was outside the top ten, he did take a point away from Verstappen.
As Verstappen crossed the line to take the win, his team boss Christian Horner told him: "You got fastest lap."
Verstappen: "Haha, that's great."
Horner: "Sorry, you didn't. Bottas nicked it off you on the final lap."
Bottas' efforts on lap 71 of the 71-lap race meant Verstappen, taking his ninth win of this season, left Mexico 19 points ahead of Hamilton.
Asked about his late-race antics with Bottas, Verstappen said he was never worried that the Finn would do something untoward as he is a 'clean" driver.
"Well, I mean I can understand, of course, they go for the fastest lap," he said in the post-race press conference.
"So, the first time it didn't work out but we played it safe, I think.
"We were side by side but it was all good. We lost a lot of time but it was alright, to be honest, for me.
"I know Valtteri, he's a clean driver anyway and I never was in doubt that something would happen."
Max Verstappen can taste the championship
The Dutchman had the race wrapped up from the first corner, and Lewis Hamilton could do nothing about it.