Verstappen: 'Sometimes you can hate this sport'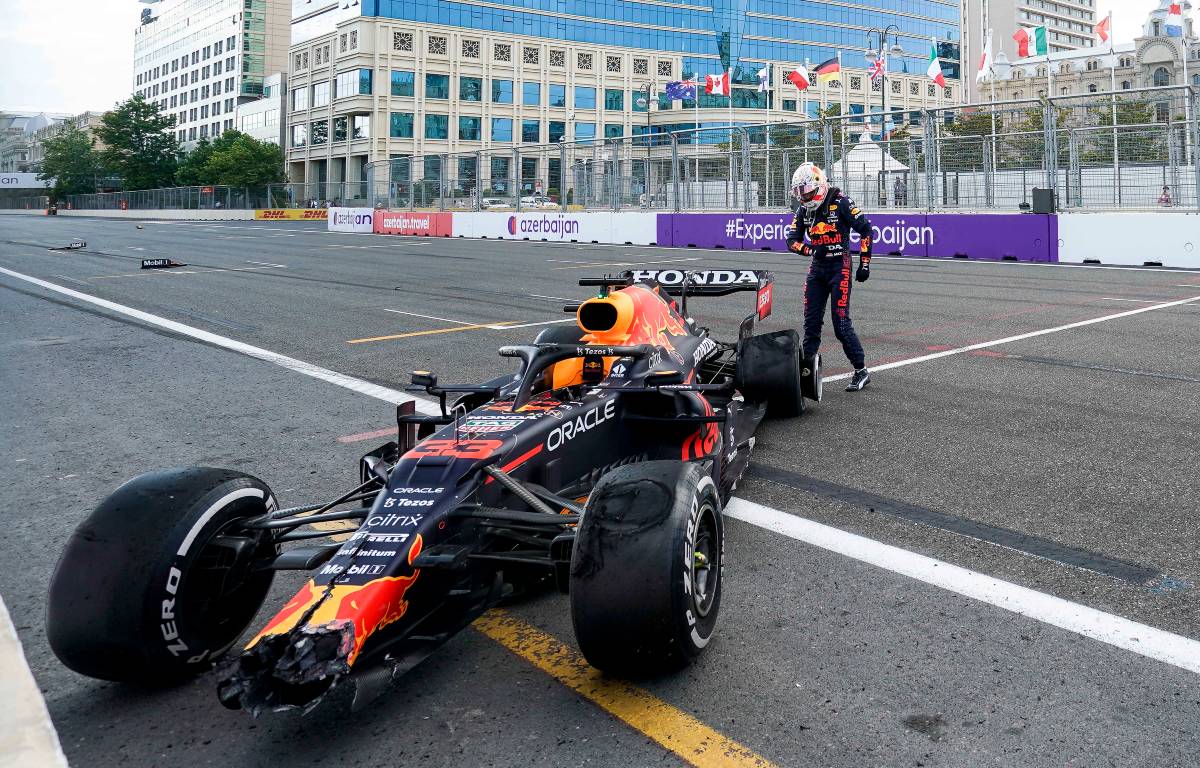 It was evident from his immediate reaction, but Max Verstappen has confirmed "sometimes you can hate this sport" after his Baku crash.
The Dutchman appeared to be coasting to a third win of the season in the Azerbaijan Grand Prix with four laps remaining when, just like Lance Stroll earlier in the race, he suffered a tyre failure on the long pits straight and hit the barrier at high speed.
A certain 25 points, plus one more for fastest lap, had gone in an instant for the World Championship aspirant, whose frustration was obvious and palpable – he angrily kicked the blown tyre on his Red Bull before dashing across the track out of harm's way.
"Frustrating and very disappointing so close to the finish to retire with a tyre blowout," Verstappen told reporters afterwards.
"It's a big shame. Sometimes you can hate this sport – for a few hours, then I'll be fine again.
"Honestly, up until that point it was a great day – the car was on fire, I was just matching whatever I needed to do behind me, I was quite comfortably in the lead. It would have, let's say, been an easy win. But, of course, there are no guarantees in the sport."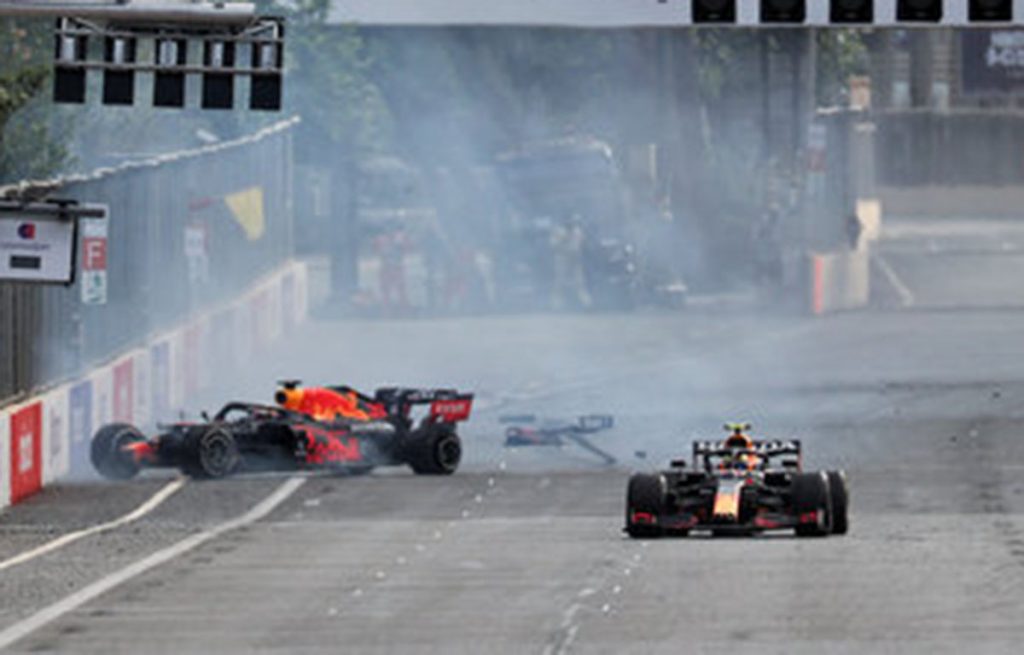 Check out all the latest Max Verstappen merchandise via the official Formula 1 store
It could have been so much worse for the 23-year-old, however, who was staring down the barrel of a 25-point swing towards his title rival Lewis Hamilton when the race was being restarted following a red-flag stoppage for Verstappen's crash.
But as he tried to pass the other Red Bull, of Sergio Perez, into Turn 1 for the lead, Hamilton's brakes failed to work – he revealed he had mistakenly flicked a switch – and he went straight on into the escape road, eventually finishing 15th and out of the points.
There could have been a significant gain for either title contender but ultimately neither of them scored at all, with Verstappen remaining four points ahead in the standings.
"It's a shame because we missed out on the opportunity to make the gap bigger [in the championship] because we know when we get to normal tracks, Mercedes normally are very strong. So it's a bit of a shame not to open the gap a bit more," added Verstappen.
"Of course, then at the end we got a bit lucky with Lewis going straight at Turn 1, so we are still leading the World Championship, but it's not the way we wanted it to be.
"I wanted to really open up that gap and win that race because it would have been great for the team."
Follow us on Twitter @Planet_F1, like our Facebook page and join us on Instagram!