Verstappen: Spa shouldn't be our best race
Max Verstappen believes better chances than the Belgian Grand Prix will arrive later in the season for him to turn over Mercedes again.
The Dutchman won the 70th Anniversary Grand Prix at Silverstone, beating Mercedes duo Lewis Hamilton and Valtteri Bottas, even though that circuit did not particularly suit his Red Bull car compared to the World Champions.
Spa-Francorchamps this weekend, and for that matter the next race at Monza, is a similar story as those tracks play to the strengths of the powerful Mercedes engine.
Verstappen is, therefore, realistic about his chances of reducing his 37-point deficit in the World Championship standings to Hamilton, as he prepares to race in the country of his birth – he grew up in the town of Maaseik close to the Dutch border.
"The past years have been a bit mixed in terms of results, but you never know," said the 22-year-old, whose only podium finish in Belgium was P3 in 2018, quoted by De Telegraaf.
"We don't expect this race to be our best due to the layout of the track and our package, but we will be pushing hard again just like in previous races. As a team, we have to maximise.
"We are second in both Championships and have to make sure we keep up the momentum.
"You can overtake well at Spa because of the long straights, but I also expect the teams to be short behind us in qualifying. We know Mercedes have a lot of power and they will certainly be fast."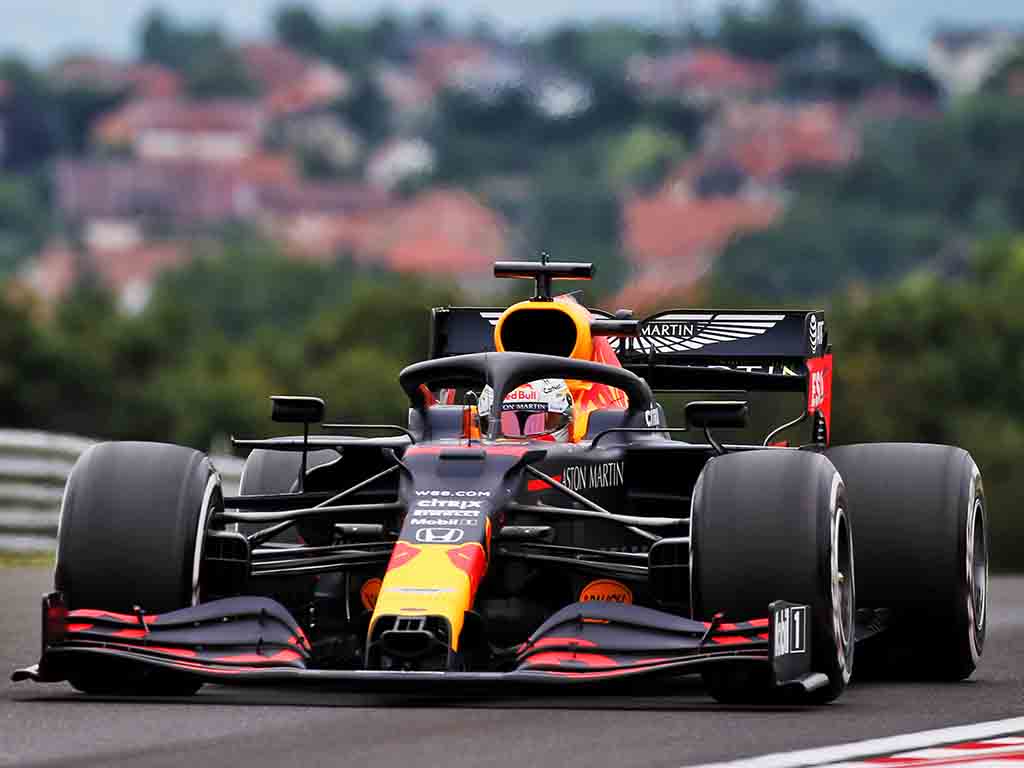 Head on over to the Formula 1 store for all your official Max Verstappen merchandise
Spa is known for being a true drivers' circuit and it is certainly one Verstappen enjoys.
"I love Spa and it's always great to drive there again," he added. "It's an old school circuit and you don't have much space in places.
"The height difference plays an important role, you go up and down and there aren't many slow turns. That's very nice in Formula 1 because you really get a good feeling for the speed of the car, especially in the middle sector."
Although Eau Rouge is the most famous part of the track, Verstappen is not alone in singling out Turn 12, Pouhon, as his favourite – it also gets Romain Grosjean's vote.
"In the bend to the left you go very fast," he said. "Getting the balance in the three sectors in order is crucial, so you have to find a compromise here and there.
"We drive with little downforce, with little wing. It means the car really moves a lot and that makes it all the more exciting."
Follow us on Twitter @Planet_F1 and like our Facebook page