'Verstappen is motivated and trusts the team'
Christian Horner says that Max Verstappen is as motivated as ever in the wake of Honda's decision to leave Formula 1.
Once it was announced that the Japanese manufacturer was to pull out of the sport at the end of the 2021 season, talk immediately turned to the Dutchman's future.
Horner quickly denied claims that there an engine-related exit clause in Verstappen's contract, and he has done so again, stating that there are no issues with the driver.
"People keep asking whether Honda's departure would mean a change in our driver line-up or result in Max leaving the Team," he said in his column on Red Bull's website.
"I can tell you, that despite contracts being private there are no clauses related to Honda in Max or Alex's contracts, so it does not change anything. I had a good conversation with Max before the announcement and he is just as motivated, upbeat and trusts the Team.
"There are now some big decisions to be made within the Team and also in the sport as future power unit solutions and technologies are evaluated against the spectacle and DNA of Formula One."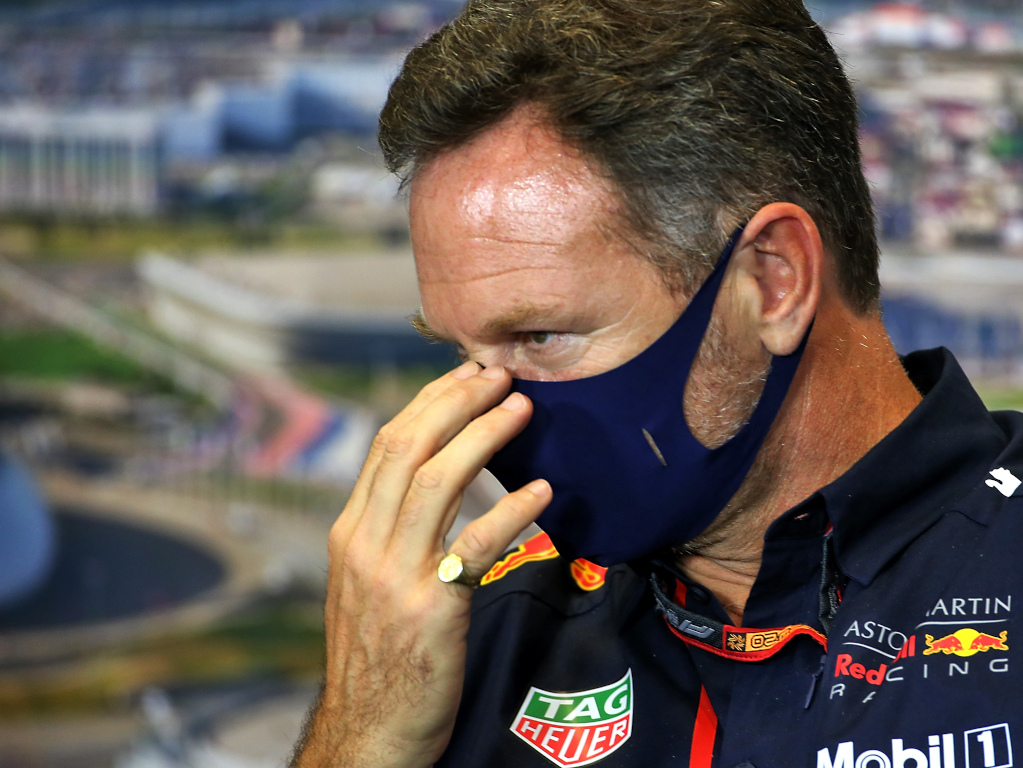 Get your hands on the official Red Bull 2020 collection via the Formula 1 store
Red Bull now need to find a new engine supplier for 2022 and beyond. Horner is confident the team can do so and says that the chassis remains the priority.
"Now the situation is clear and we have time, which we are grateful to Honda for, we must find a competitive power unit solution for 2022 and beyond," he added.
"The time we now have will enable us to evaluate all options and possibilities. We have won races in the hybrid era with two different power units, so our focus is very much on the chassis and in terms of what that delivers, and whatever power unit we use – we will deliver with.
"We have seen all of the power units converging over the last 12 months and so the landscape is changing as everyone becomes more competitive.
"In terms of Honda, the news does not change anything. We still have a season and a half left using Honda power and we are determined to build on the progress we have made with them.
"As a group, we have won five races with Honda and scored eight podiums out of 10 races so far this year, so we are still very much focused on achieving more success in 2020 and 2021."
Follow us on Twitter @Planet_F1, like our Facebook page and join us on Instagram!