Max makes his Miami track change recommendations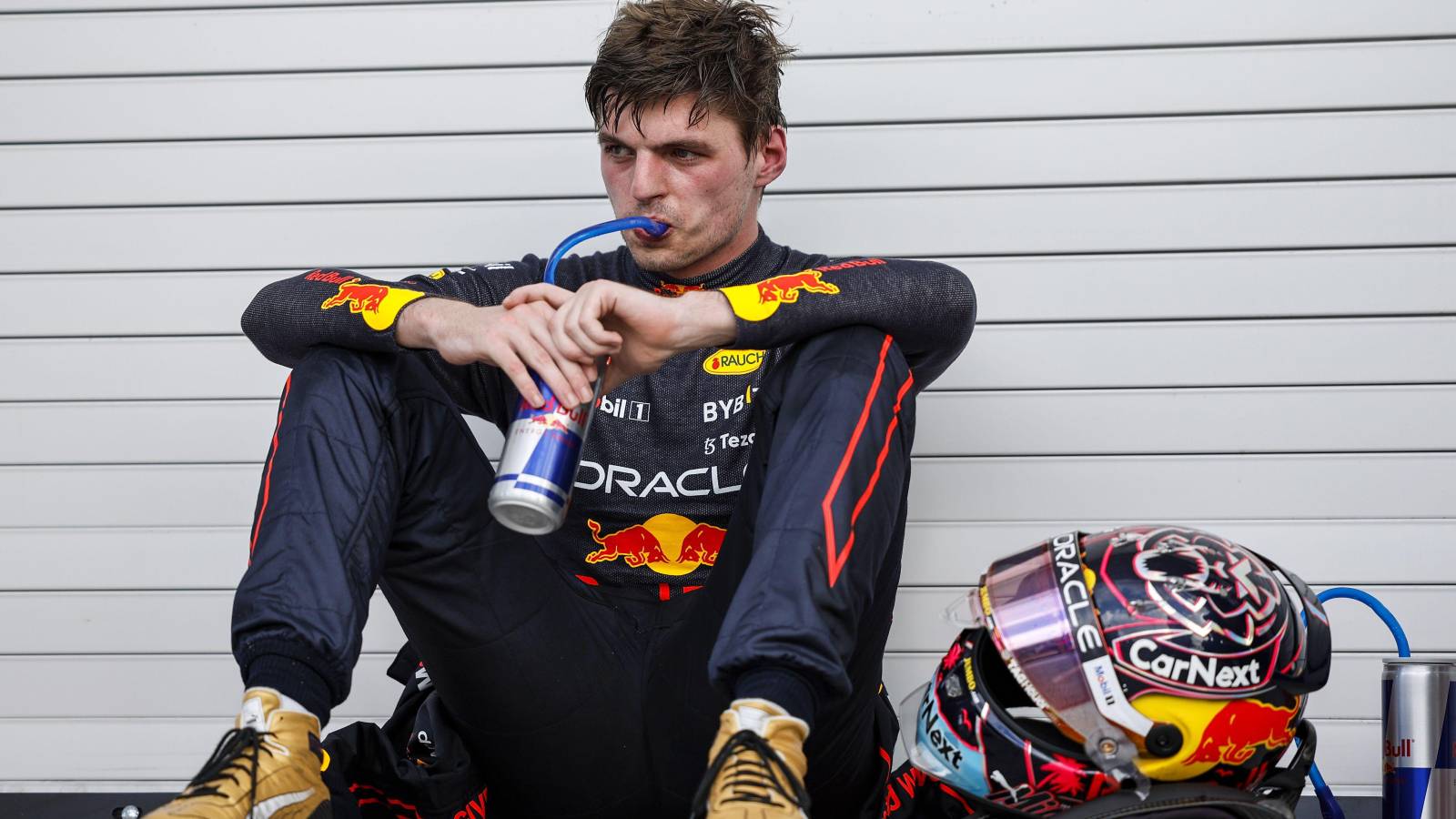 Max Verstappen praised the Miami Grand Prix after the event's debut, but has some suggestions to improve the track.
The newly-constructed Miami International Autodrome certainly offered a challenging mix of sections for the drivers including straights, fast, sweeping corners and also a tight and technical section, the approach to the Turn 14-15 chicane proving particularly challenging.
That said, the drivers have not been shy to offer some criticism, the section around that chicane called out by the likes of Sergio Perez and Esteban Ocon, the latter, like Carlos Sainz, finding the wall at that uphill chicane.
Verstappen was next to provide his feedback, suggesting this second sector should be opened up a bit to make it more suitable for the current Formula 1 cars.
"I think it was an incredible atmosphere," he told reporters in the press conference after winning the Miami Grand Prix.
"It was really incredibly well organised. Really nice to see that. It's not easy to put an event on like this. They did an amazing job and I had a lot of fun driving around.
"I think track-wise, we can improve a few areas. But I have to say in the race, I think sector one was quite fun. I think sector two can be maybe a bit…would have been nice if it could have been a bit faster and flowing for an F1 car like we have right now – you know, super-long, heavy, wide. The Turn 14-15 chicane is a bit of a tricky combination."
Carlos Sainz, who finished P3 in Miami, said successfully negotiating that chicane in a Formula 1 car came down to both luck and skill, but thinks a fairly easy alteration is possible.
"I think it's a chicane that with this generation of cars that are heavy, wide, just when you go around those two apex kerbs it almost feels like you need a bit of luck to get around it and you sometimes get it on a weird angle and the car bounces a lot, then sometimes you nail it and you gain a tenth or two," he said.
"It's a corner that is just a bit unnatural and a corner I think that can be easily manipulated to look a bit different and create a better combination.
"I think it's still needed because there's not a lot of space there and you need to be quite slow approaching [Turn] 16 because there's no run-off. So we need something slow, we need something tight. It's just the nature of the two curves there, the way they are put together which is no issue.
"It's a new track and you will always go through these phases and we are already in touch with FOM, with Ross [Brawn, F1 managing director] and his team to actually sort it out and put together a better piece of circuit."
Verstappen added that if he was in a go-kart, that chicane would be fun.
But in a Formula 1 car, he was almost knocking himself out during the early laps.
"I think if I would have been in a go-kart it would be a nice chicane to take, but not in an F1 car like we have at the moment," he said.
"Like Carlos said, I think the kerb combination…I remember in the four laps I did on Friday, I almost knocked myself out because I hit the first kerb and your head just bounced from left to right like at least five, six times, but really bad.
"If you just take it a tiny bit too much, just because it's so long, so wide, so stiff and super-heavy that little kerb what it is, it's just not made for it to be honest. So maybe we have to change the kerb layout already, that it's a bit more of a progressive ramp and it looks a bit nicer to go over. Maybe that helps already.
"It's so slow and I think our cars look way better if it's a bit more of a flowing combination."
Sainz's Ferrari team-mate Charles Leclerc was somewhat of a lone wolf, revealing he actually likes that chicane.
But for the sake of making the racing action better, he agrees a different solution is needed in that tight and technical area of the circuit.
"I think I'm the only driver on the grid that actually liked this chicane," said the P2 finisher.
"But on the other hand, I agree that for racing action I think we can do something better because following wasn't easy on that part. Also, for visibility, it's quite difficult once you have a car in front because you need to be so precise on the kerbs, as mentioned already. That makes it even more difficult to follow. But apart from that, I actually quite enjoyed it."
Leclerc leads but Verstappen has momentum
Charles Leclerc is leading the championship, but all the momentum is very much on Max Verstappen's side.