Max Verstappen admits surprise at seeing Mercedes duo in qualifying top three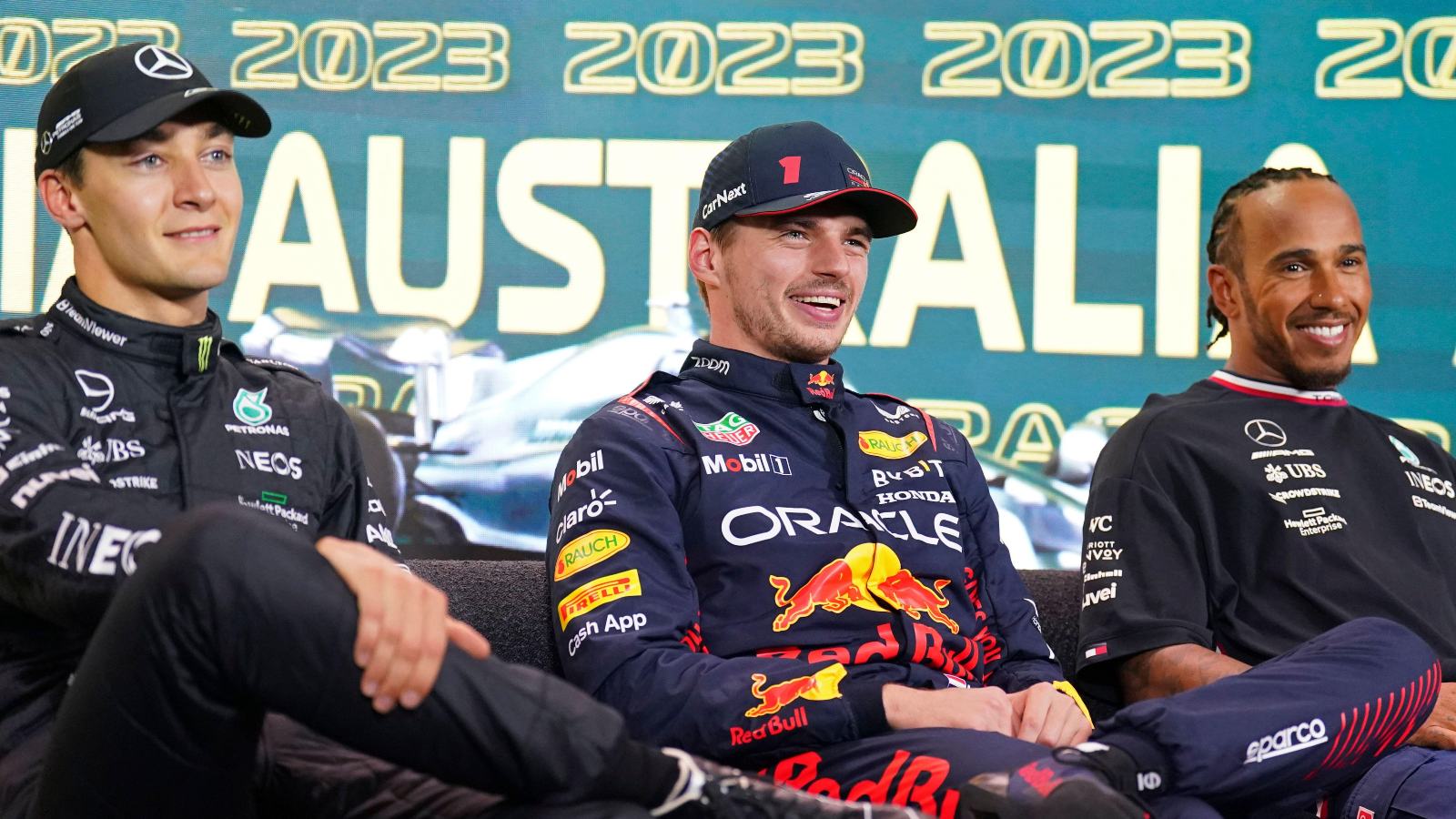 Max Verstappen has admitted he was surprised to see both Mercedes cars alongside him in the top three, something that used to be a regular occurrence.
In years gone by, the sight of HAM-VER-BOT was an all too familiar one and is in fact the most common podium trio in F1 history.
But times have changed with Mercedes' form falling at the same rate Red Bull's has risen meaning that while Max Verstappen has kept up his end of the bargain Lewis Hamilton and now George Russell have not done.
Additional reporting by Michael Lamonato
That could change come race day in Melbourne though with the Mercedes duo securing P2 and P3 in qualifying behind only Verstappen.
As such, the Dutchman was surprised to see the team that had once been his nemesis lining up alongside him.
"I'm a little bit surprised," he said of the presence of the Silver Arrows drivers in the post-quali press conference. "Maybe they are also a little bit surprised. But I guess it's a good thing. It's all about just having the tyres in the right window and I guess they could show that as well."
Surprise was the key word amongst the trio with Russell also admitting it was not a result he or the team had expected going into the weekend.
"Yes, it is a surprise, there's no doubt about it," the 25-year-old said. "I think we're learning more and more about this car. We know it's not where we want it to be but it's probably evolved.
PlanetF1.com recommends
'Red Bull worried the handbrake is coming and Aston Martin could find another second'
McLaren fined £650,000 over the death of a senior engineer in 2016
Christian Horner responds to Sergio Perez's one-car team comments
"Just the setup since Bahrain, Jeddah, here, we've seen that performance improvement with the exact same car.
"For sure tyres played a big part this weekend, as Max alluded to, and the pace on that final lap was quite surprising. [I'm] really pleased to be two and a half tenths off when we were a second off on other occasions."
Russell went on to suggest the W14 was the best F1 car he has driven, excluding his exertion in the W11 when he sat in for the COVID-stricken Hamilton in Sakhir.
"The car's not the limitation," Russell said. "To be honest, the car feels pretty decent. It's probably the best F1 car I've ever driven excluding the obvious 2020 experience for Mercedes, but we're just lacking a bit of downforce.
"We know we've made some huge gains over the past two, three weeks since the winter and hopefully we'll be bringing that to the track sooner or later."