'A lot of swear words' entered Max Verstappen's head during botched pit-stop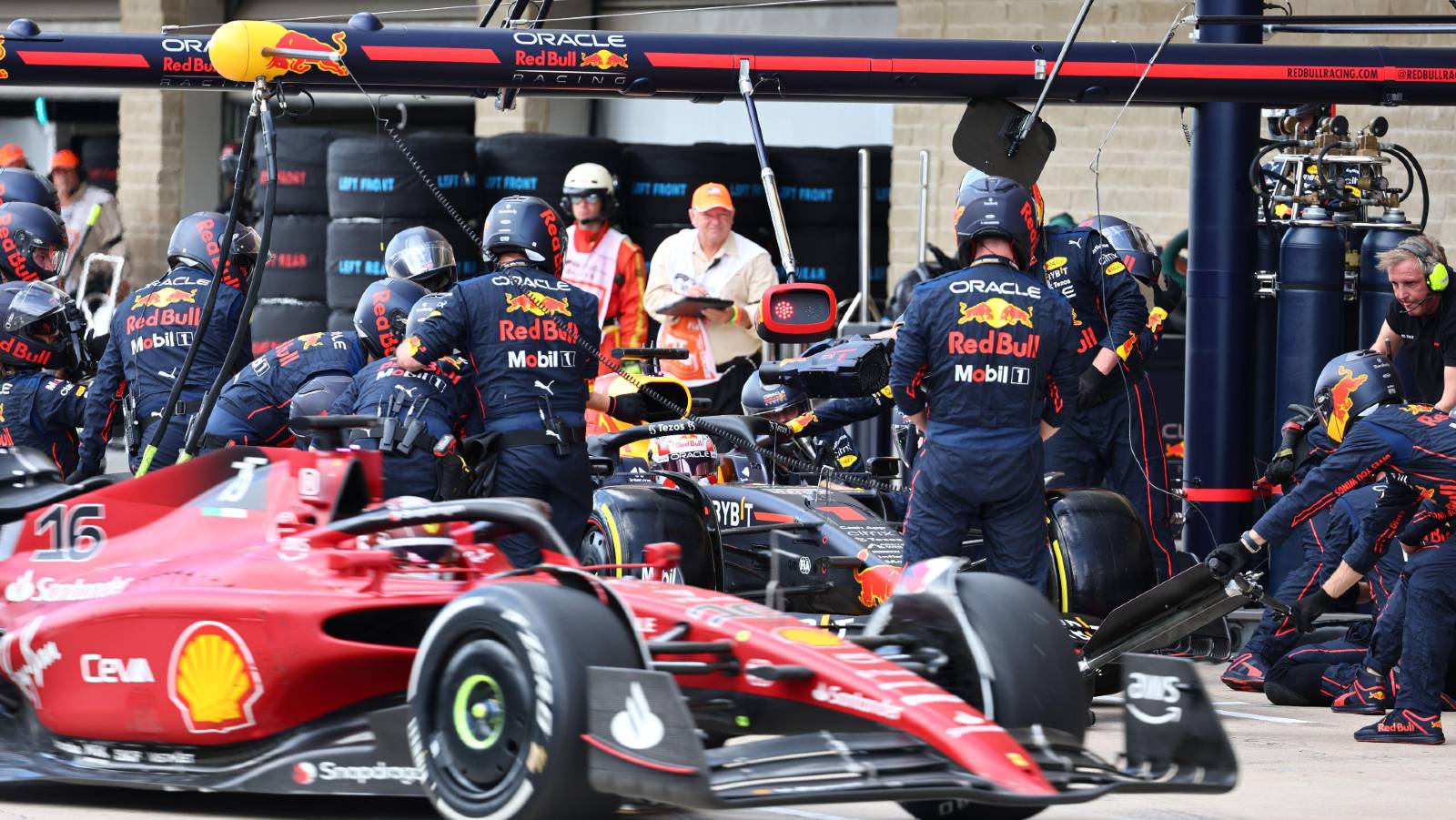 One of them he aired over team radio…and Max Verstappen has admitted "a lot of swear words" were in his head during his botched United States Grand Prix pit-stop.
Out in front from the start having lined up second on the grid behind Carlos Sainz in Austin, the double World Champion was called in for both of his pit-stops to cover off undercuts attempted by his closest pursuer, Lewis Hamilton.
The second time, on lap 36 of 56, there was a problem changing a tyre and Verstappen sat there helplessly as the stopwatch ticked up to 11 seconds.
As he left the pits, Charles Leclerc, who had stopped at the same time, took advantage to get ahead of the exasperated Dutchman. "Beautiful, ******* beautiful," said Verstappen.
But such has been the 25-year-old's dominance this season that he got past Leclerc after a brief duel and then despatched Hamilton with minimal fuss, securing his 13th win of the year and also the Constructors' Championship for Red Bull on an emotional weekend when the team had learned of the death of company founder Dietrich Mateschitz.
This one is for Dietrich 🙏

So happy we could wrap up the win and the constructors' championship, after such an emotional weekend for everyone @redbull. The only thing we could do today was win. pic.twitter.com/Xczad35AKJ

— Max Verstappen (@Max33Verstappen) October 23, 2022
Asked during the post-race press conference at the Circuit of The Americas what had been running through his mind while he was stuck in the pits, Verstappen said: "A lot of swear words. I was very upset. But immediately when you press the pit [speed] limiter off, you have to keep your head down and go for it.
"It wasn't made easy. But luckily this track is amazing to race at as well. So it's not like some other tracks where then your race is over. This is a proper racetrack where you can pass.
"And also you see the first time I tried on Charles, Turn 1 is so wide but then if he opens up, there are different lines to come back at you. And it's quite tough because the corner is so wide that when you go for the move, sometimes you can't even really picture where the other car will be again.
"But that makes great racing because it gives you so many like different opportunities – pass on the inside or open it up, and then maybe have a cut back. It's a good track."
With his victory in Texas, Verstappen equalled the record for the most wins during a Formula 1 season which is also held by Michael Schumacher and Sebastian Vettel – and he has three chances remaining to set a new benchmark.
Read more: Conclusions from a record-equalling Max Verstappen victory at the United States Grand Prix