Max Verstappen shuts down Ted Kravitz after Lewis Hamilton to Red Bull question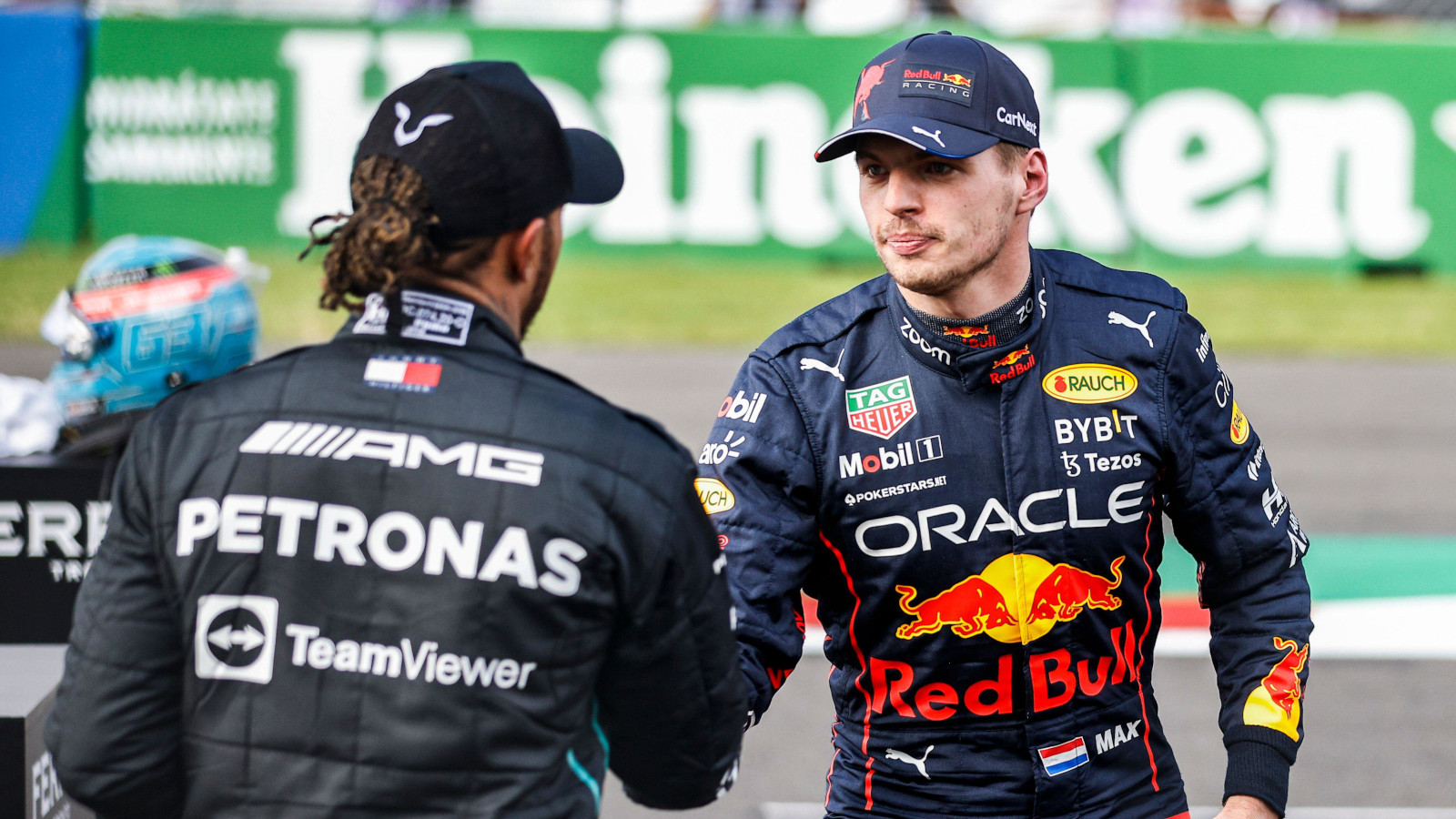 Max Verstappen has closed the door on any chance of Lewis Hamilton joining him at Red Bull after the question was put to him by Sky Sports F1 reporter Ted Kravitz in Monaco.
Hamilton's future has come under growing speculation in recent days, with sources in Italy and the United Kingdom reporting that Ferrari are in the process of preparing an ambitious offer to lure him from Mercedes for 2024.
As a seven-time World Champion and the only driver to record more than 100 grand prix victories, Hamilton stands as the most successful figure in F1 history, but remains without a win since the penultimate round of the 2021 season following Mercedes' loss of form under the ground effect regulations since the beginning of last season.
Having first joined the Brackley-based team from McLaren a decade ago, Hamilton's current Mercedes contract is due to expire at the end of this year.
As preparations ramped up for the sixth round of the 2023 season in Monaco, Sky Sports reporter Kravitz could not resist putting forward the suggestion to Verstappen that Hamilton could become his Red Bull team-mate after the pair were embroiled in a bitter battle over the course of the iconic 2021 campaign.
Kravitz asked: "Could Lewis come to Red Bull?"
"Erm, no I don't think that's happening!" Verstappen responded with a laugh.
PlanetF1.com recommends
'Key and 'pivotal' factor revealed in Lewis Hamilton's Mercedes future
Charles Leclerc teases 'hello Lewis' in midst of contract talk questions
Having been strongly linked with a move for Hamilton back in 2011, Red Bull were mentioned as a potential destination for the 38-year-old when the true extent of Mercedes' 2023 woes became apparent back in March.
However, team principal Christian Horner insisted Red Bull would have no room for Hamilton with the team invested in the current partnership between Verstappen and Sergio Perez.
"What Lewis has achieved in Formula 1 is second to none but we're very happy with the drivers that we have," he told Sky News.
"They're committed as a pair for not only this season but next season as well, so I can't see where we would be able to accommodate Lewis.
"But I'm sure [Mercedes are]  going to sort their issues out and we're certainly not writing him off yet."
On Thursday in Monaco, both Hamilton and Ferrari denied holding talks with the former insisting an extension to his Mercedes deal is "almost" done.
Meanwhile, Ferrari team principal Frederic Vasseur dismissed reports linking the team with a move for Hamilton as typical F1 silly season rumours – but the Frenchman did admit he would be open to signing the 38-year-old.
He said: "You know perfectly that at this stage of the season each week you will have a different story and we are not sending an offer to Lewis Hamilton, we didn't do it.
"We didn't have discussions. I think every single team on the grid would like to have Hamilton at one stage, it would be bull**** to not say something like this."