Max: Title race 'not over' even with Silverstone win
Max Verstappen does not believe that victory at the British Grand Prix would effectively secure him the 2021 title.
The Dutchman is battling head-to-head with Lewis Hamilton for the Drivers' Championship, and it is Verstappen with all the momentum as he takes a 32-point lead into the British GP at Silverstone.
Hamilton is a seven-time winner at his home venue though, so if he does not win here, then many do not see where else on the calendar Hamilton can claw back that deficit.
But even if he does win the British Grand Prix, Verstappen was clear that it would not be game over in the title battle.
"It's not over, it's still a very long season, we are not even halfway," he told Sky Sports.
"Of course so far I think we have been doing a great job, but Silverstone I think is one of these tracks where they [Mercedes] have always been really good at.
"But again in France, we had been struggling there in the past, and I think we were very competitive there, so it's all about bringing upgrades."
The potential has been clear in Verstappen ever since he debuted in Formula 1 back in 2015, but recent years had felt like a steady build-up to this moment where he finally had a car with title-winning pace.
But Verstappen said it is not as simple as using the seasons to prepare for a shot at the World Championship, arguing that with the right car a rookie can compete for the title.
Hamilton was proof of that, falling just short of the title back in 2007 with McLaren, his first season in Formula 1.
"It's always difficult to say when you are ready, I think overall when you start your first year and you have a very good car, you are capable of winning a World Championship because of the dominance of a certain car," said Verstappen.
"But you will make mistakes which you maybe won't make six years later.
"Of course I would have hoped to have had it [the opportunity at a title] a little bit sooner, but you cannot force these kind of things, you also need to be lucky sometimes to get into that position.
"I'm just very happy that at the moment, it looks like we have a very competitive car."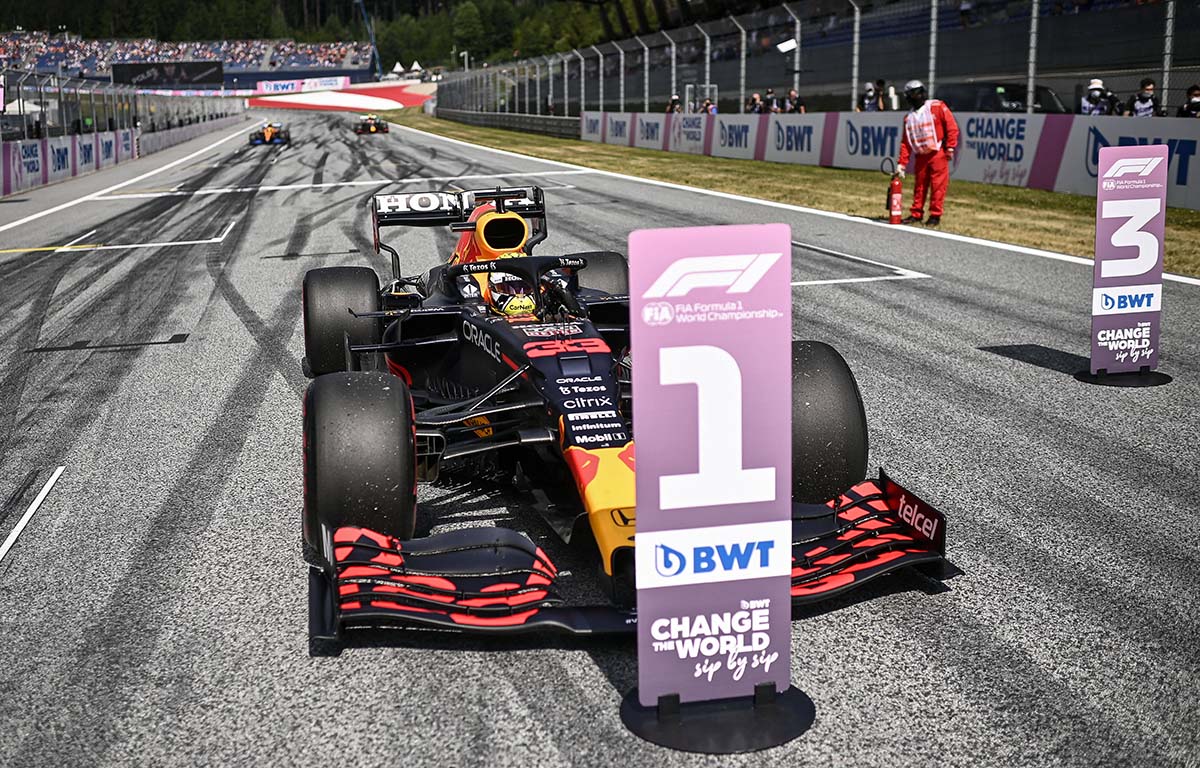 Check out all the latest Max Verstappen merchandise via the official Formula 1 store
With Red Bull locked into this scrap with Mercedes, it makes the decision on when to put full focus into the new 2022 cars even more complex.
Red Bull's design chief Adrian Newey is well aware of the magnitude of the upcoming regulation changes, but 2021 also remains a key focus for the team.
"Certainly, it's a juggling act in truth," Newey said when asked if Red Bull are leaning more towards 2022 now that the titles are in sight.
"The regulation changes we have for next year is the biggest one I would say since Venturi cars were banned at the end of '82.
"We've got to put the effort into that, but obviously we have got a chance at the title so we've got to keep pushing and it's just that juggling act."
Follow us on Twitter @Planet_F1, like our Facebook page and join us on Instagram!