Max brands track limits 'a joke' at Red Bull Ring
Red Bull's Max Verstappen felt that track limits descended into something of a "joke" at the Austrian Grand Prix.
Race Control got tough on their enforcement of the track boundaries at the Red Bull Ring, deleting a total of 43 laps during the race as 16 of the 20 drivers fell foul of track limits at least once.
Pierre Gasly, Lando Norris, Sebastian Vettel and Zhou Guanyu all received five-second time penalties and a point on their respective superlicence.
Mercedes' George Russell suggested that the FIA should return to having one race director, rather than two alternating in the role as was introduced for 2022.
Verstappen, who finished the race in P2, does not necessarily agree with that, but he does think that across Formula 1, Formula 2 and Formula 3, the FIA has not covered itself in glory in Austria when it came to track limits.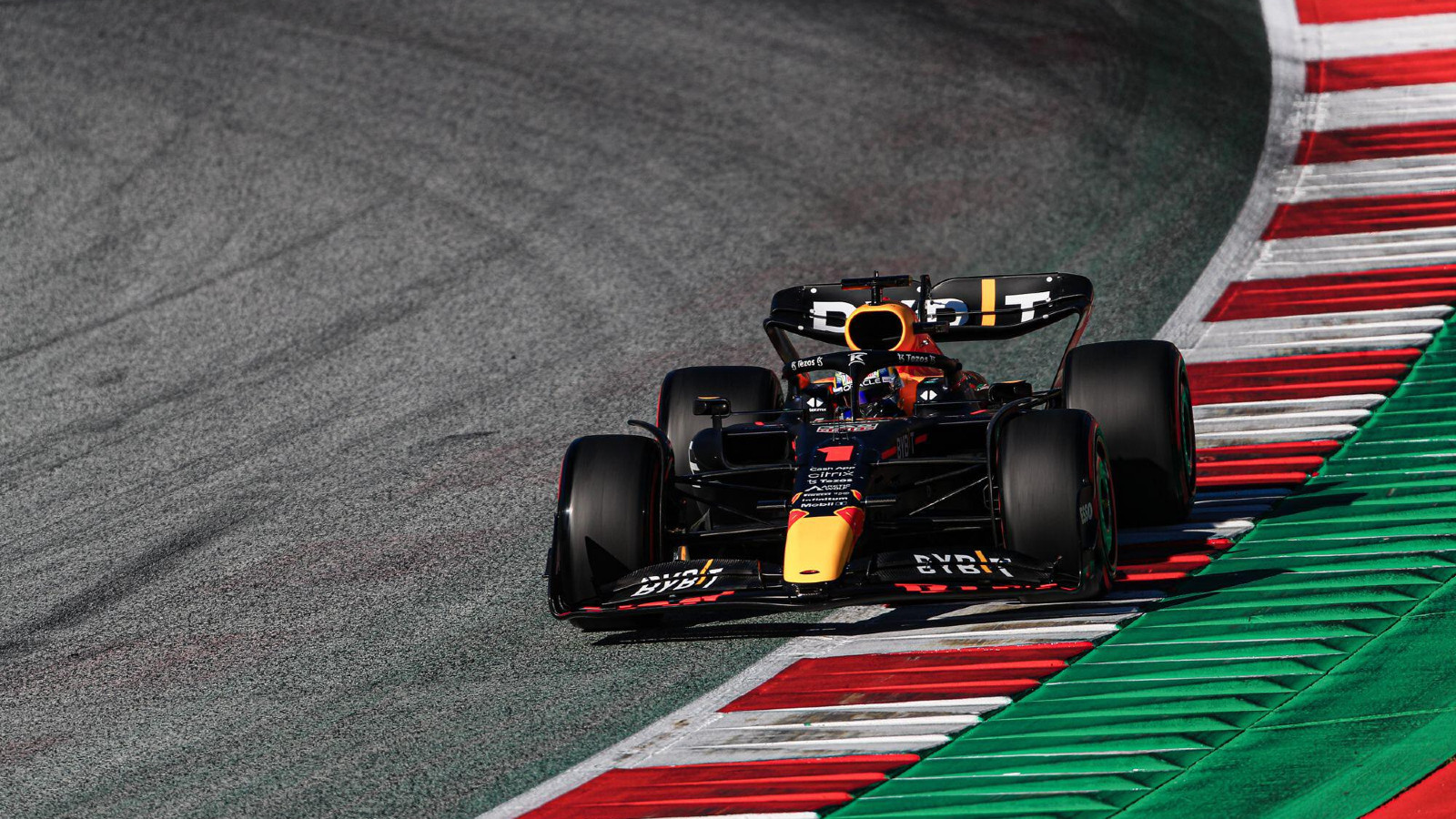 Speaking to reporters post-race, Verstappen said: "I don't think necessarily it depends on one race director, I think it's more about working with the drivers instead of just keeping your stance and just being stubborn.
"You know, we want to make it better for everyone and it's not like we're fighting for ourselves. We have good conversations between the drivers and at the end of the day, the more or less, on most things we agree. Of course everyone has their own opinions about certain things.
"But like track limits, I think the track limits debate this weekend has been a bit of a joke, not only in F1 but in F2 and F3. It's easy to say from the outside, 'yeah, but you have to just stay within the white lines.'
"It sounds very easy, but it's not because when you go that quick through a corner and some of them are a bit blind, if you have a bit more understeer, tyres are wearing, it's easy to just go over the white line, but do we actually gain time? Maybe yes, maybe not. And to be honest, there's only two or three corners where you can really just go a bit wider.
"And yeah, I don't think we should have this value on one millimeter over that's a penalty or whatever."
To make the situation easier for the FIA to police, Verstappen, feeling the system was floored in Austria, suggested that gravel or a wall would take away any debate over what is the outer limit of the track.
"Then just add a wall or put some gravel back where we… like Turn 6 on the exit. I think that's great because there is gravel, you punish yourself if you go wide," he said.
"So these are things where we have to look into how we can make it better, because also for the stewards and just the people involved with checking these track limits, I mean it's almost impossible to check these kind of things because you need what… almost like one guy on one car the whole race to check the whole lap if he's not going outside of the white line, where on this track, at least, in some places, you get naturally penalised if you just go a bit wider and you touch the gravel.
"These kind of things, I think it just doesn't look good for the sport as well and this is just one thing. Then the other thing is racing incidents and stuff. Yeah for sure we can do better. I think we will work on it, we'll try to make it better."
Highlights from the Austrian Grand Prix
Charles Leclerc took his first win in eight races, and Ferrari definitely needed it.